---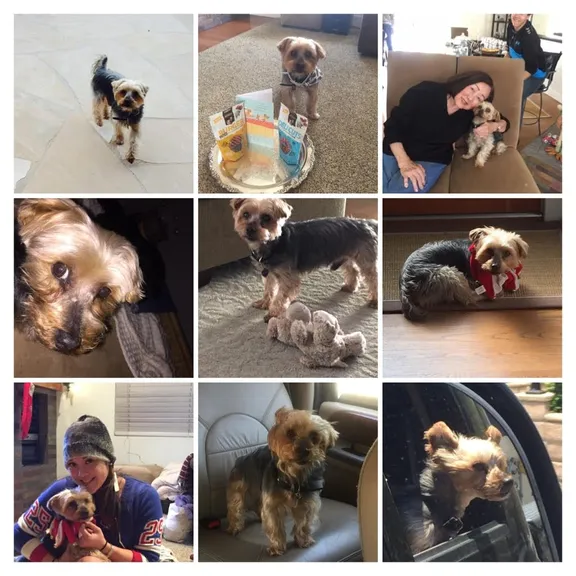 On a beautiful blue sky day, was we placed him on his blankie on the grass and he received his relaxation medication the skies turned dark and it started to rain. We moved him under the patio where he embraced his relaxation medication. As he received his final sleep injection it started to hail with thunder and lightning. When you finally used your stethoscope to check his heartbeat and pronounced him at final rest, the hail stopped and the skies opened up to blue again. We didn't see it but I have friends who sent me pictures of the double rainbow from the storm. This was the most unbelievable ascent to heaven if ever!! Thank you for taking the time to make a paw print of Cubby with his name. Your gentle and loving manner, wrapping him so carefully in a dog print blanket and carrying him gently and carefully away. You and your services are a very special gift. I am forever grateful to you and I am sure so is Cubby. My deepest appreciation to you Dr. Watson.

---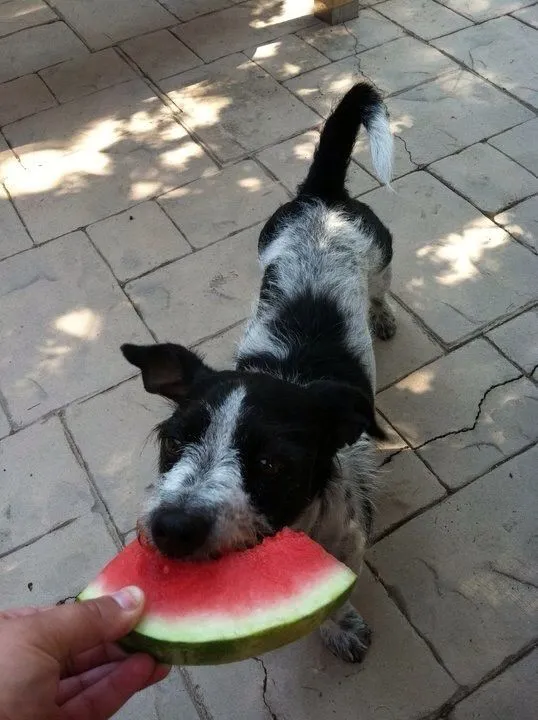 Abraham was such a happy dog. His favorite things to eat were watermelon, peanut butter, and doggy ice cream. In his younger years, he loved to run laps for no reason and look for birds in the sky He brought joy to all with his scruffy beard and funny personality.

---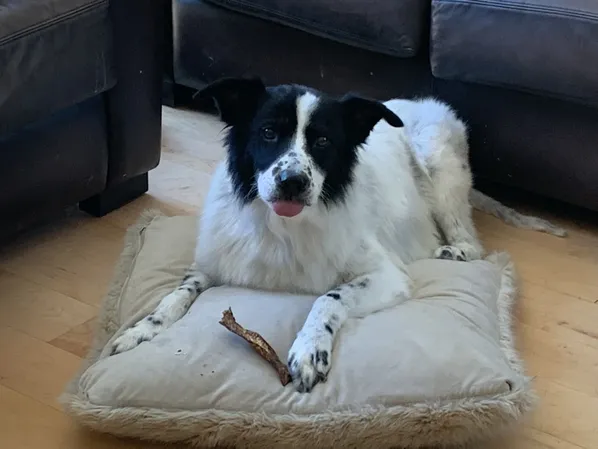 Ari was my daughter's dog from the time her now 17year old daughter was two years old. As a rescue dog he was remarkable and full of life for all of the 17 year we, as an extended family of pet lovers got to share him during many life events. Our neighbors got to know him and return him to one of our houses after this fence jumper landed in one of their backyards over the many years. Even on his last day he wanted to get up and move around which was our heartbreaking final memory of the remarkable border collie. We love you Ari and will always picture you leaping up to the next hurdle!

---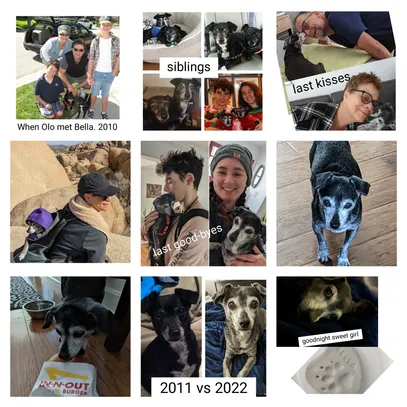 "Dogs have a way of finding the people who need them and filling an emptiness we didn't even know we had. I never knew the love I would have for the two pups we had Olo 10yrs and Bella 12yrs. Olo died 2yrs ago at the age of 15 and we made the difficult decision to say goodbye to our baby girl Bella last Thursday, also at the age of 15. For a couple of months, we knew her quality of life began deteriorating but managed to take her on one final family trip to the desert at Christmas. January was a bit rough not knowing her diagnosis until her first procedure on the 24th and the second, seven days later which confirmed she had an inoperable mass on her heart. She declined very quickly within a couple of days. As we prepared her for her final moments with donuts, In&Out burger and pizza, we were reminded how blessed we are to have these loving and beautiful creatures in our lives. As she laid comfortably in my arms on her favorite spot on the sofa, I truly believe she knew she was loved as she closed her eyes. It's time baby girl to go play with your brother Olo. Sweet dreams."

---
The world is a little less bright with the loss of our Stewie! His smile lit up the house everyday and filled it with joy and love. How lucky, those of you on the other side of the rainbow bridge are to have him until the rest of us arrive! "Thank you Stewie, for all that you gave us for 16 years!

---
In loving and wonderful memory of Duke who passed on Feb 1, 2022 at the age of 17 years and 5 months. This is a picture taken the evening before he crossed over the Rainbow Bridge. He was the best little Dachshund anyone could ever want. He was friendly to all humans and animals and just plain happy throughout his life with our family. A part of us is missing now that he's gone, but we'll never forget him. We rescued Duke almost 16 years ago and what a wonderful time we had with him. Love you little man!

---
It's hard to believe our sweet boy Bruno is gone. He was such a goober, always up to some sillines making us laugh. He was a true gentle giant, loving all dogs and people. Our lives will never be the same. Love you Bruno forever

---
Dudley was the sweetest soul we have ever known. Every person and animal he ever met was a new friend to be greeted with love and enthusiasm. Everyday was a new adventure to be greeted with joy and expectation. He will forever be remembered as an angel without wings.

---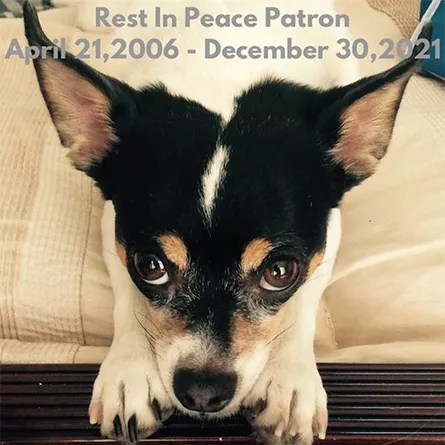 "Patron was my favorite hello since the day I brought him home, and my hardest goodbye after almost 16 years of unconditional love and happiness. I know he is no longer in pain and over the Rainbow Bridge where he needed to go." -Roman

---
Grendel was a rescue. When I got him he had some pretty bad habits but we work through all of them. He grew to be a sweetheart and a live wire! He would run with me and then snuggle up under his blanket. He was the center of my world. I will never be the same without him.
---
Our beloved Sweetie gave us 9 years of joy. We will miss her cuddles, her playfulness, her love and the happiness she brought us each and
every day. We will always love you Sweetie." -Richard

---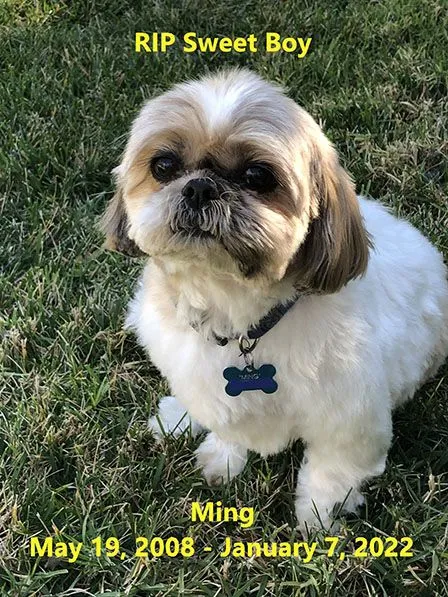 "Oh the love and joy Ming brought to our family! We'll miss his easy-going ways, his wagging tale, snuggling with him, his bouncy walk. While we couldn't convince him to be a lapdog, he loved to be petted and have his belly rubbed endlessly. He thrived on just hanging with us, whether we were watching a movie or working from home. And boy did he love to eat! The song "I'll Be Watching You" describes him perfectly when it came to food; we couldn't open the pantry door or fridge without him beseeching us for a nibble. Although not a big barker, when someone rang the doorbell he would briefly play the part of guard dog, with a deep voice that belied his 17 pound size. Of course, once the door was opened, he instantly rolled over for a belly rub. Ming, Mingles, MingMing, Mingy, Mingus, Mingaling, Minglepie, Mingle-pringle -- he answered to all of these. We think our mellow guy was the best dog ever. He left pawprints on our hearts." - Sylvia

---
"Dearest Bella… We've enjoyed each and every day we've had with you during your long and happy life. Hopefully you are enjoying extra long
walks, big sticks, refreshing swims, an endless supply of tennis balls, extra treats, and an abundance of tail wagging! We will miss you but we are grateful that you are no longer in pain. Thank you for being part of our family and giving us so much joy while asking for little in return.
Rest In Peace sweet girl and know that the wonderful memories we have of you will soon eclipse any heartbreak we are feeling." Mike McDonnell

---
Dr Watson just came to put my 15 yr old Yorkie-Poo down, due to stage 4 lymphoma. This was by far one of the hardest things I've ever had to do in my life. He was a fighter till the very end, and the sweetest dog. Dr was so patient, kind and caring. She answered all my questions before, during and after the procedure. It is so important to have a compassionate person during this time. I was referred to her by rainbow
to heaven, and I am so glad they sent her! I highly recommend her, but hope I do not have to call her anytime soon, as I have two other dogs still. She gets the highest respect from me. Thanks again Dr Watson. :) Lynne Ashley

---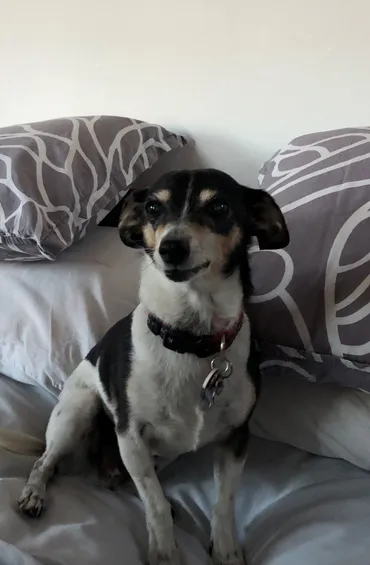 "Rest in Peace Rudolfo Murray (RUDY). You were my mom's dog and you gave her such happiness. When you came to live with us after she passed, you blossomed in the company of Sparky and had a great last four years of your life. When my mom rescued you from DAWG in Santa Barbara, you had had a challenging life and were adopted with such love and happiness. Your last days were tough, blindness and dementia set in and you were not the happy, fun loving dog we knew. You clearly were not settled with blindness and it took its toll. But you were 16 and had lived a life of adventure. Now we wish you farewell over the rainbow bridge where you can be with my mom once again! You were a great dog Rudy and we miss you every day. We loved you." Bill Murray
---
"Our precious Luke passed on December 28, 2021 with his family by his side. It was a sweet time to say goodbye and Dr Watson was so caring and gentle with our boy. Luke was 10 years old and for 9 years he loved and cared for children, students and the elderly as a therapy dog. His time as a therapy dog at CHLA over the last 5 1/2 years was one of many memories and where he met Blondie, also an English Retriever. They were married by a young patient at the hospital which began the legacy of Luke and Blondie, the married couple who wore costumes each time they came to the hospital to love and care for their special patients. Luke has preceded Blondie in death but he is busy taking care of their kiddos who have gone to heaven. Thank you Dr Watson for making this extremely hard time so precious with your kindness." Sally Oberhaus
---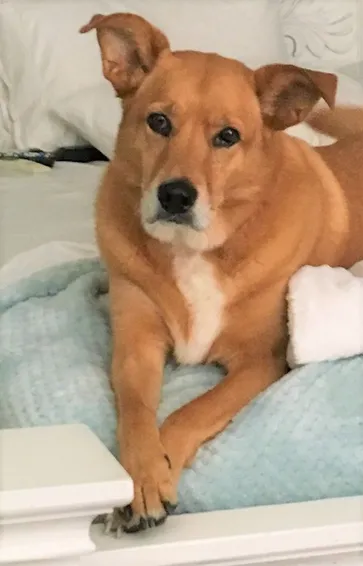 "Goodbye, my sweet loving Lola. 15 years of unconditional love... I will miss you dearly every minute of every day." Talia Miravet
---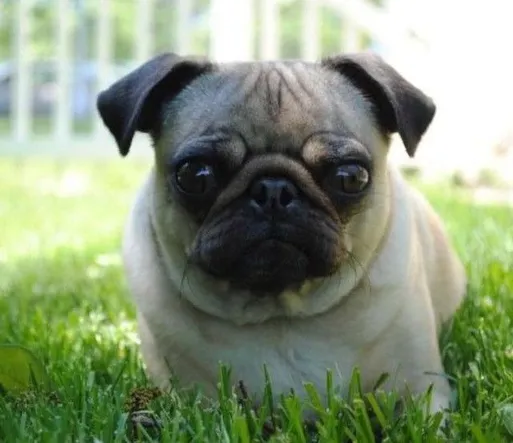 "In loving memory of Squints, 10/6/2007 - 12/22/2021. Squints, in typical pug fashion, was a ham and pure joy to all who had the pleasure of meeting him. He loved snuggles with his people and laying in the sunshine, but disliked car rides. He was there for our family through thick and thin for 14 years! One of the blessings of the pandemic was that our family was able to work/school from home and spend so much more time with Squints in the last years of his life! The days and nights without him are not the same. We miss and love him so deeply. There will never be another like him. Squints - rest peacefully knowing we long for the day we see you again in heaven. We love you all ways and always. " - Christine Matteo

---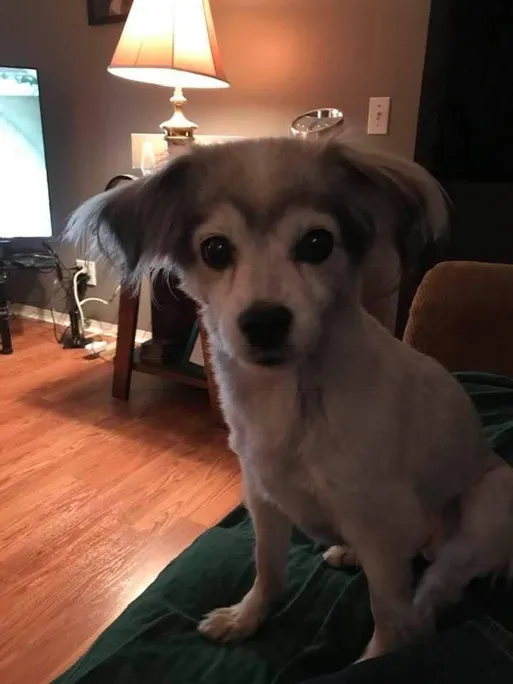 "Sadly Ms Pepper has crossed over the Rainbow bridge. We adopt her fromthe shelter when she was 2. She lived a good life and was very loved forover 14 years. She visited me in my dreams and was jumping and running.So happy she was able to pass over while at home with us. Love youlittle girl. " Maureen Edmisten

---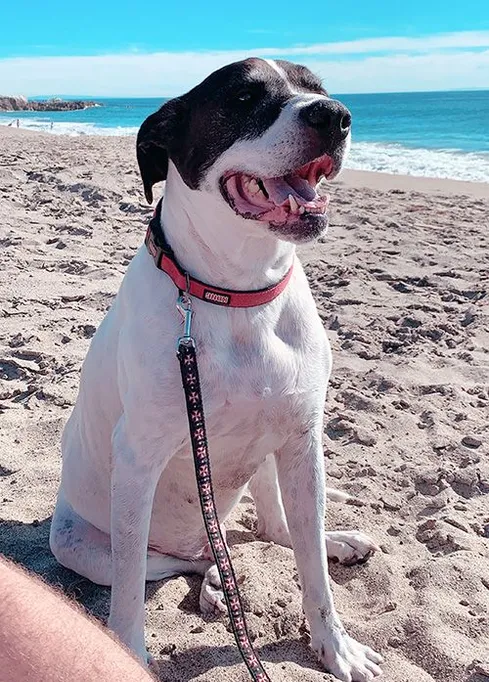 I will always remember the day I got you. A random mom in Bothell with 3 children under the age of 5 running around the house in diapers listed you for sale on Craigslist. That's when both of our lives changed. In March 2021, Blitz was diagnosed with diabetes. The beginning stages were rough until we found the right insulin for him. 2 shots a day. He handled the shots like a champion. Even with increased appetite and always more thirsty, he still got skinnier day by day. I'm forever grateful he stayed with us this long and handled all of this with perseverance. He's been the ideal companion since day one. Probably the softest dog ever. He's always been the happiest, easygoing, and loyal to everyone he's met. He made everyone happy around him. Through my bad days and my good days, he was there! All he ever wanted was unconditional love, and he got that! Our love was so pure. I promise to reminisce on our amazing memories we've shared! You will forever hold a special place in our hearts Blitz! ❤️ - Gunnar Gailey
---
At 4:38 pm PST on December 3rd our beloved Rasta passed away and is now in a better place. He was a big boy who had a very active life. His body was deteriorating which left him in a lot a pain and unable to walk. We just couldn't see him suffer any longer. Rasta was the best dog I have ever known. Super intelligent, obedient and happy. He would go everywhere with us such as rock climbing in the desert, hiking and camping in the mountains, and enjoyed swimming at the beach. He loved us and all our family and friends that he came in contact with. He will be missed every day. We love you Rasta dog. R.I.P. Rasta 02/07/2011-12/03/2021. - Vanessa Angers
---
Thank you for the quick service of coming the morning I called. It's very hard to make this decision but it has to be done and Mocha left this life peaceful and in the arms of her mom (me). This is the third time in my life I had to do this and Dr 4 Pets makes you feel at peace. Thank you

---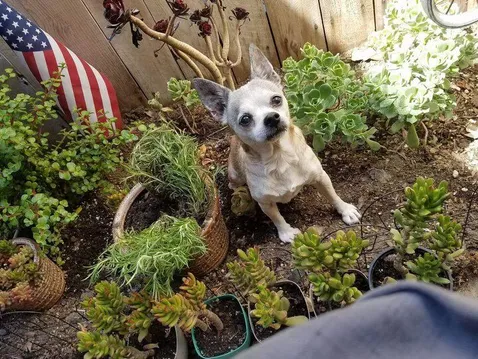 Chico was the sweetest little old man a mama can ask for He gave his family unconditional love and loyalty. As a young dog he love to play with other dogs and toys. He loved to cuddle with his mama, papa and son. Our home will not be the same without Chico. We will love and miss you everyday till we are together again. Rest In Peace our sweet little old man. March 26, 2003 - October 18, 2021

---
Kai was the best and sweetest girl We ever had! Dr. Watson was very compassionate, sweet and kind. She made our very first Experience doing this very easy with no guilty Conscience. It's was very smooth and quick. 🐾 Trumbo's💕

---
"Thank you so very much my sweet, loving baby girl Lola. You are and always will be the best friend I have ever had. Mommy misses you so very much and I know we will never be truly apart. You will always live in my heart and soul. I love you forever angel💗" -Nancy Kincaid

---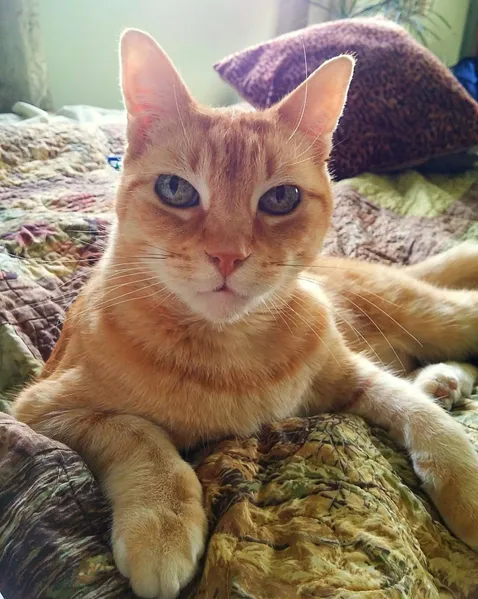 "Linus gave me the rest of my life; I hope I gave him the best of his life. Linus was my best friend, my co-dependent, cross-species...Love of my Life. He will be eternally loved and missed." -Debbie Henderson

---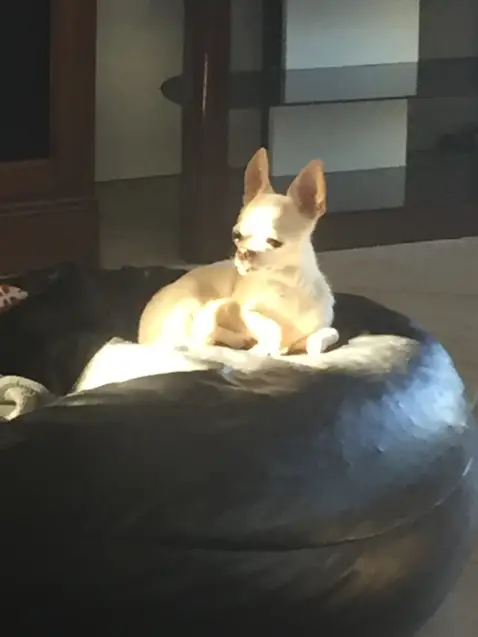 "Thank you so very much my sweet, loving baby girl Lola. You are and always will be the best friend I have ever had. Mommy misses you so very much and I know we will never be truly apart. You will always live in my heart and soul. I love you forever angel💗" -Nancy Kincaid

---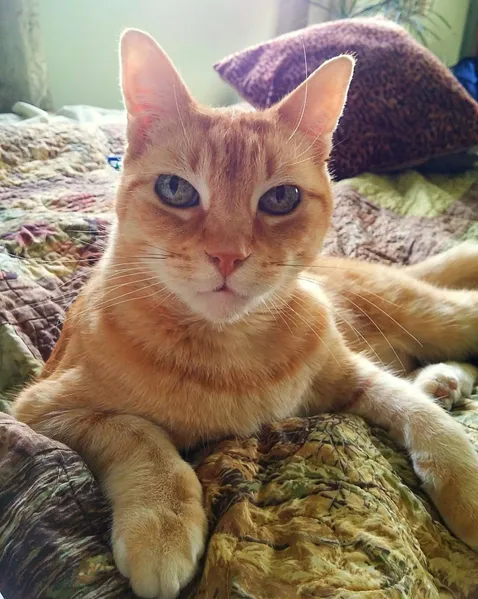 "Linus gave me the rest of my life; I hope I gave him the best of his life. Linus was my best friend, my co-dependent, cross-species...Love of my Life. He will be eternally loved and missed." -Debbie Henderson

---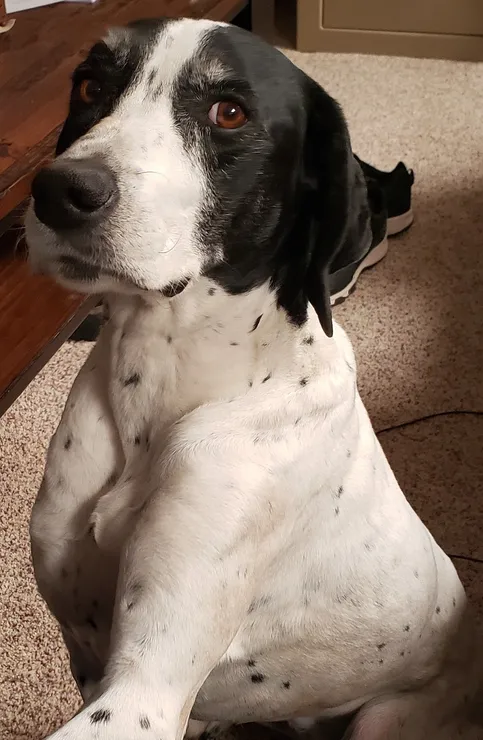 "To Our Claire Bear, Nine years was not enough time with you but we truly enjoyed every moment. We will miss your sweet, loving and playful personality and will cherish your memories and your loyal companionship. You were the perfect K-9 friend a family could ever have. Dr. Watson, thank you for your caring and compassionate service. We have never euthanized a dog at home and honestly, it is the only way to go. Being able to have Claire lay on my lap with her family around her was so peaceful for all of us. You made us comfortable with the process which we greatly appreciate." Michelle Sellers

---
Our sweet boy Luke, gone to soon from our lives. He was a friend to all that met him. Loved to chase squirrels, sleep in his favorite chair & eat all the foods & snacks! We will love you forever. " Alicia Greene

---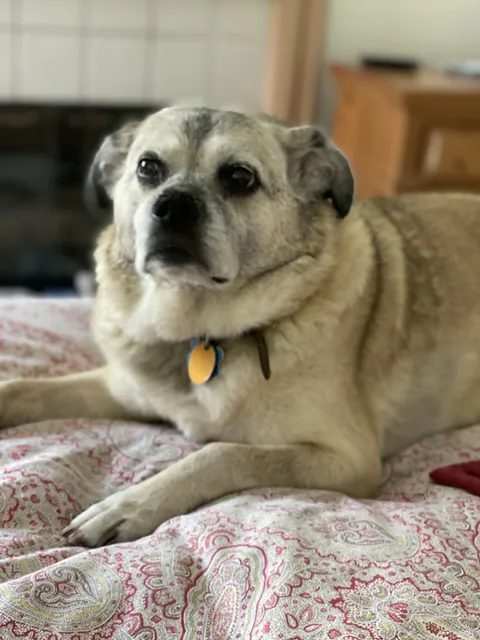 Kobi was our beloved pug\shepherd and We loved him so, so much. Dr. Watson was there to help us during his final moments at home. We didn't have to take him to a vet….which he hated and the whole experience was phenomenal! We miss him so much and are looking for a puppy to be a brother for our other dog Max who misses him the most!" Andrea Jaffe

---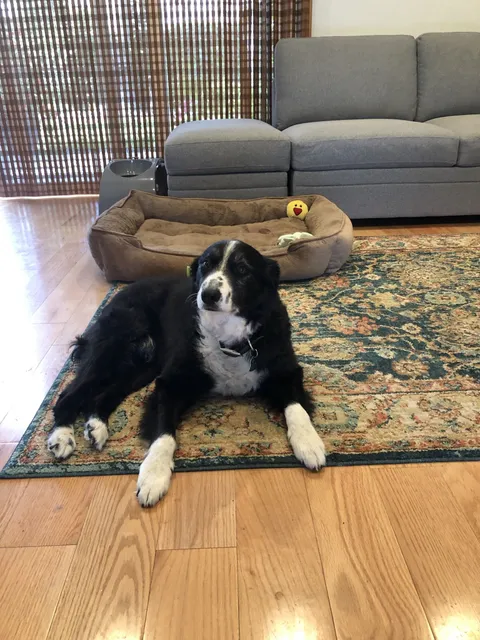 Our beloved Border Collie BOLT aka Mr. B had a passion for life. He enjoyed eating, playing ball, walking and hanging out with his other K9 family members... Luigi and Rosie. He was also very protective of his pet parents and his home. Setting him free was heartbreaking but we know he is in a better place. " Deneen Diorio

---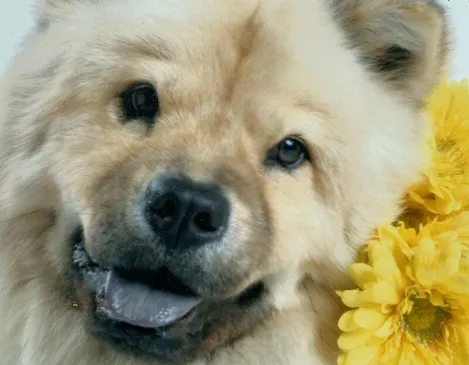 "Beloved Moka who loved her cheese sticks" Dinah Braden

---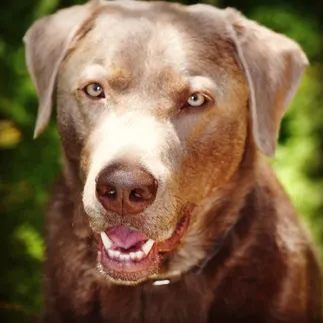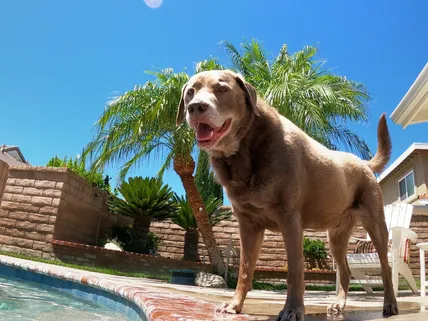 "Our Dillon is with us forever in our hearts." Kelli Weiss
---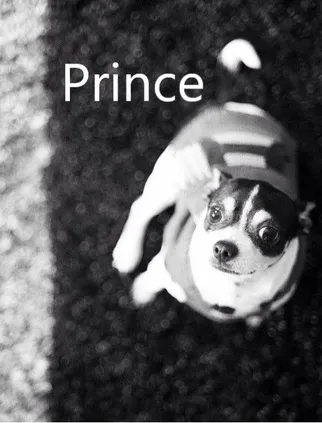 "Prince was the best companion and loyal dog anyone could have asked for. He stood with me through thick and thin and touched a lot of hearts a lot the way. His unconditional love and support was all I needed to get through anything. He will be missed so much."
Danielle Glascock
---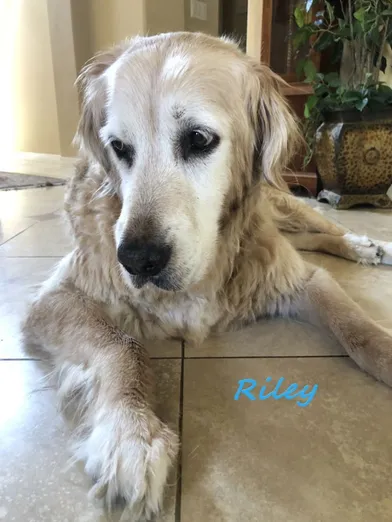 "A truly loyal and loving friend who brought a lot of joy into our home. Riley will always be missed and never be forgotten. Thank you Dr. Watson for your compassion." Heidi Arrasmith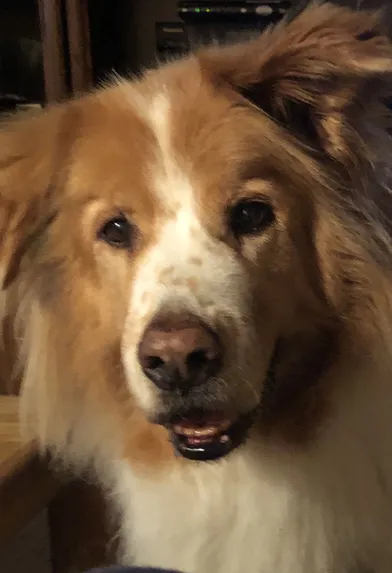 "Our Ruby was the best dog anyone could have. She was shy to strangers but to us loyal, funny, entertaining, independently minded, and
protective. She was my personal savior through a rough time struggling with my illness. She saved me. She was my rock. We have been through a lot with her through the years with kidney and ear diseases, spinal disk disease, blood pressure, pneumonia twice! And finally neurological disorders. We had her 14 years…. She lived to 15 1/2. We love her and miss her so much." Veronica Hilley
---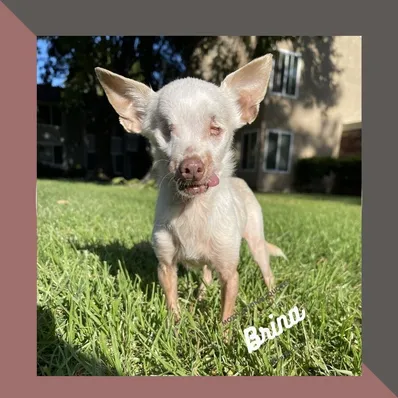 "Brina, You were love incarnate on four legs, the embodiment of everything good, sweet, giving, and kind. Thank you for teaching me
about forgiveness and joy and living in the moment - all the beautiful and pure things that are so exquisitely dog. Thank you for finding me in this life. I will never stop loving you." Sofia Smith

---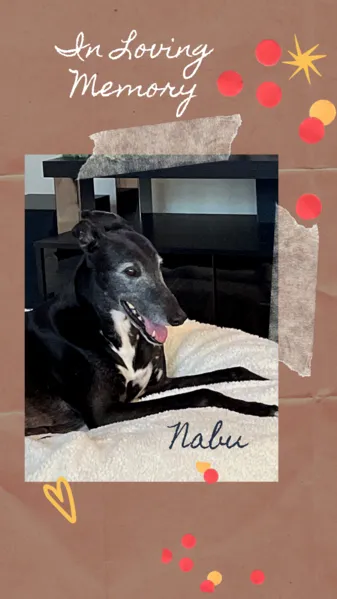 ---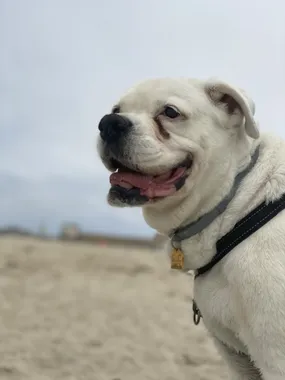 "Our precious Chata was a sweet and loyal companion. At 15 years of age, because of cancer and a tough-love decision, she was laid to rest in the arms of Jesus on August 4, 2021. She will be forever in our hearts."
Sandy Hunsucker
---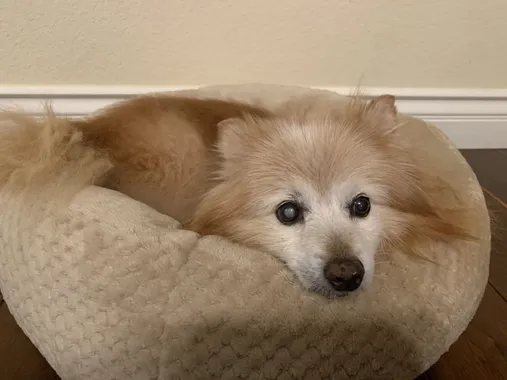 "Beautiful Louis boy - you are so so missed and we will always love you and be thankful for your loving sweetness. Best companion and friend forever ❤️" Laleh Mohajerani

---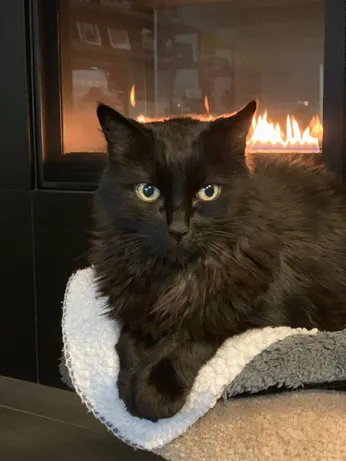 "Maxx was really a dog living inside a cat's body. He ran to the door when the doorbell rang, he followed you around the house, came to the frig if he heard the cold water dispenser and loved every person and animal he met- even his sister who had a bit of a catitude. He was my constant companion for 17 years and has left us all with so many fond memories. My kids adored him and vice versa. My boyfriend became his favorite human when they both reached retirement age- they became best buddies. He will be missed every day and we are grateful for his love and affection all these years we had together." Eileen Shaw
---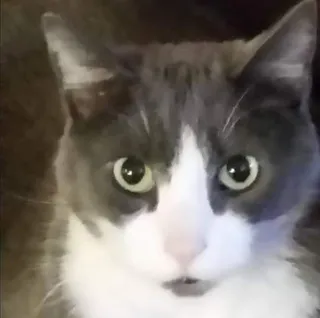 "Miss you, Bugs! You meant so much to us! Hope you are having fun over the rainbow bridge." Love, Sam and Amanda
---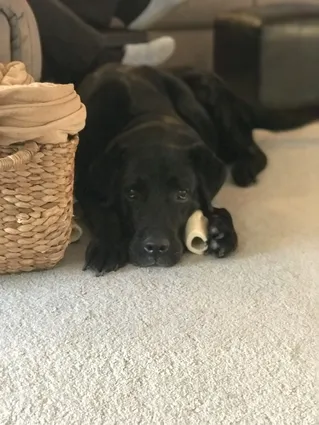 "We received unconditional love from this sweetie for 12 years. He truly had no faults. He deserved nothing less than the most perfectly relaxed and peaceful passing surrounded by love. -thank you." Alyson
---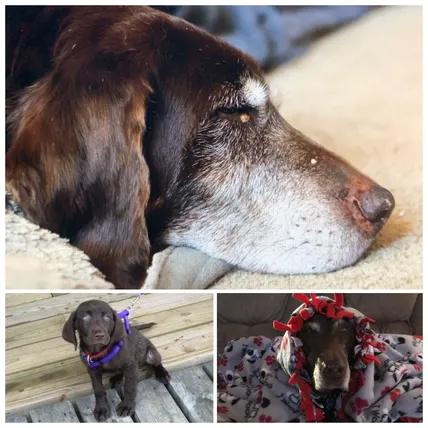 "Today we said goodbye to our chocolate lab of 14 years, Pebbles. When she was a pup I had to carry and rock her to sleep before I could set her down for bed. She had many names, Crazy Brown Dog, Pebs, Ms. Wiggums, but above all else she was her boy's dog to the end. Have fun chasing squirrels and getting ear scratches in Heaven little girl. We love you." E.J. Bukont
---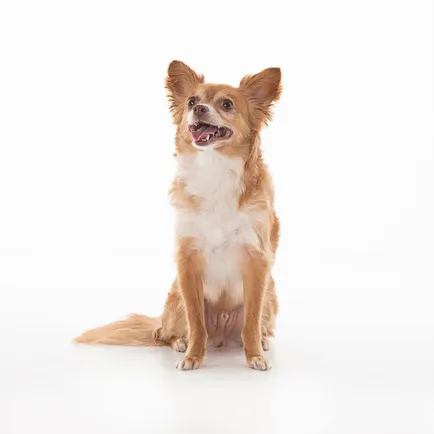 "Scribbles Dmitruk April 5, 2012 - June 17, 2021 If it should be that I grow frail and weak And pain should keep me from my sleep, Then will you do what must be done, For this -- the last battle -- can't be won. You will be sad I understand, But don't let grief then stay your hand, For on this day, more than the rest, Your love and friendship must stand the test. We have had so many happy years, You wouldn't want me to suffer so. When the time comes, please, let me go. Take me to where to my needs they'll tend, Only, stay with me till the end And hold me firm and speak to me Until my eyes no longer see. I know in time you will agree It is a kindness you do to me. Although my tail its last has waved, From pain and suffering I have been saved. Don't grieve that it must be you Who has to decide this thing to do; We've been so close -- we two -- these years, Don't let your heart hold any tears. " Unknown
---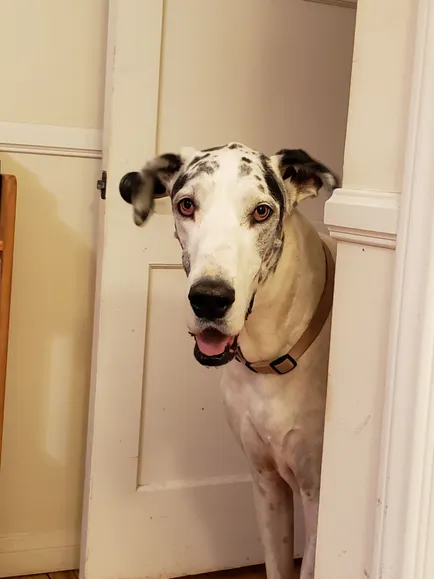 "Dalai, named after the Dalai Lama, picked me when I walked into the puppy pen in September of 2010. Since that time we've been attached at the hip. She was my constant companion and not only survived disc surgery at three but came back to run agility. She took her job as head dog seriously, and trained three other Great Danes and several Brittany Spaniels. She was always my very good girl and always will be." Sharon Liveten
---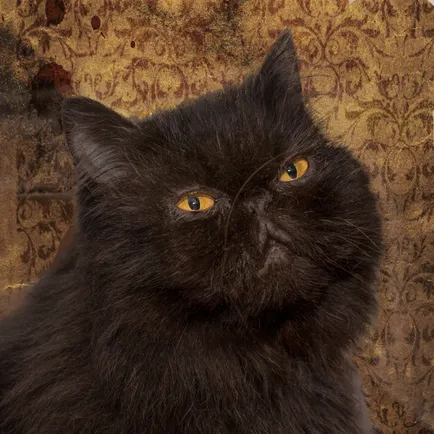 "Dalai, named after the Dalai Lama, picked me when I walked into the puppy pen in September of 2010. Since that time we've been attached at the hip. She was my constant companion and not only survived disc surgery at three but came back to run agility. She took her job as head dog seriously, and trained three other Great Danes and several Brittany Spaniels. She was always my very good girl and always will be." Sharon Liveten
---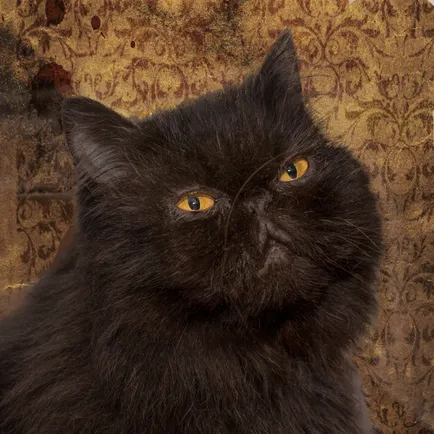 "Cassie came to us at age 2 and spent the next 18 years as the queen of the family. She was always ready for attention in any form and
acknowledged with loving purrs and her glowing orange eyes. We loved you so much and will miss you terribly, but we now you will wait for us to be reunited." Barbara Sunde
---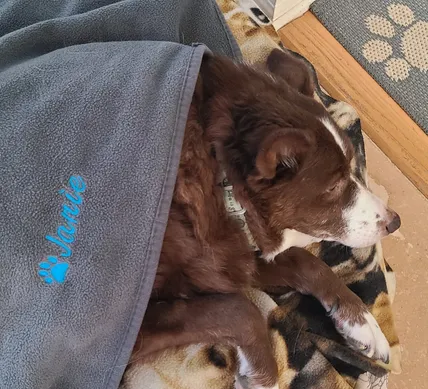 "I rescued Janie & her sister (Jersey) when they were ~1 year old. We spent over 15 wonderful years together (5 without Jersey), and she will be greatly missed. I know she is in a better place and is finally with her sister again, but the house is very quiet without her, my constant companion. Run free sweet Janie." Deborah Lium

---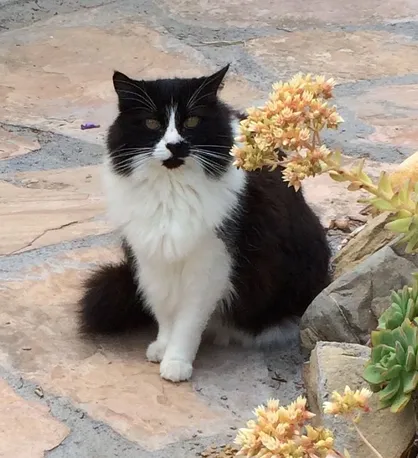 "Sweet Chance came to us in 2007 with her sister Olive. She was thequiet one of our family, except when it came to meals, when she let usknow it was time for breakfast, 2nd breakfast, lunch, snack, and dinner.We will remember and miss her forever." John and Nancy Talley

---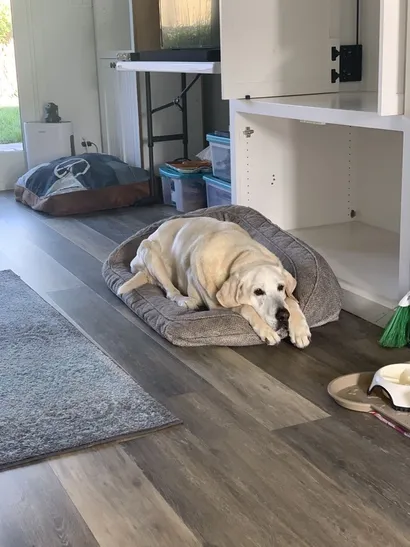 "Thank you my sweet boy for your unconditional love. You lead our family through good and bad. We are forever grateful for you being our doggie. We are together forever. Always together. I love you most of all, Duke Harris. Be peaceful. I will see you at the Rainbow Bridge. XOXO" Mom
---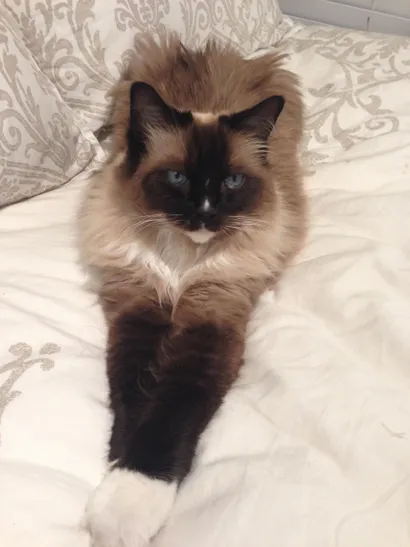 "My dear sweet Smudge, You will be embedded in my heart forever. Thank you for purring me to sleep and staying by side throughout this covid year. I am so deeply grateful for the love you provided. May your soul live on and may your body now have rest. You were and will always be deeply loved. XOXO Your whole family." Jill Schachtel
---
"Loki gave us 17 years of unconditional love. Thank you Loki. You are in our hears forever." Renee Missel
---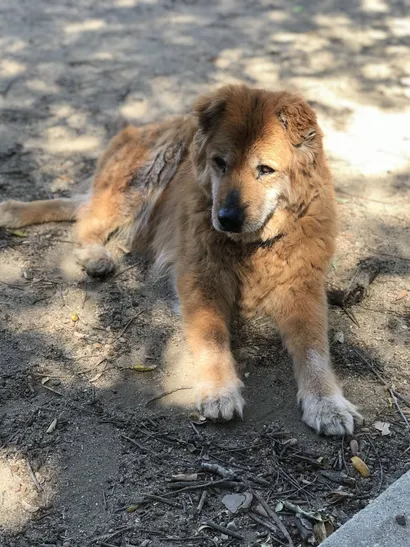 "Maxine was rescued from the shelter in November 2020. She was part of a animal abuse and hoarding case. Obviously her past was not ideal but Maxine was a sweet girl who loved her new life at the sanctuary surrounded with other rescue dogs and cat. Maxine will be missed." Daisylu Ranch
---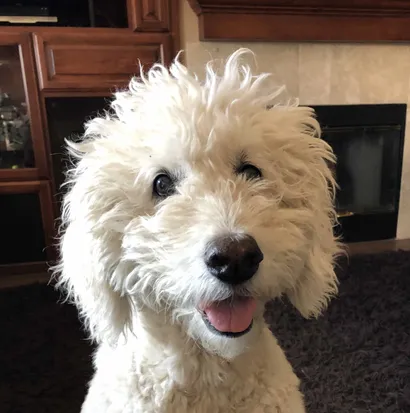 "Daisy, when I needed a hand, I found your paw. When I needed a smile, I found your nose. When I needed a hug, you found me. You brought such joy to my life everyday. Thank you for choosing me to be your human companion. We will meet again!" Dianne Nixon
---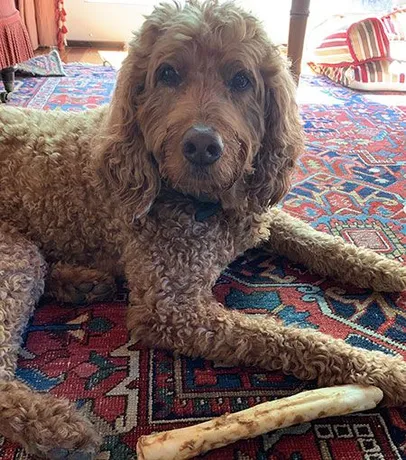 "We will miss our dear Clay after being a family member for over 15 years and he will remain in our hearts forever. He lived a magnificent life and died in peace at our home comfortably. Thank you Dr. Lorriane Watson." Jane Lorin

---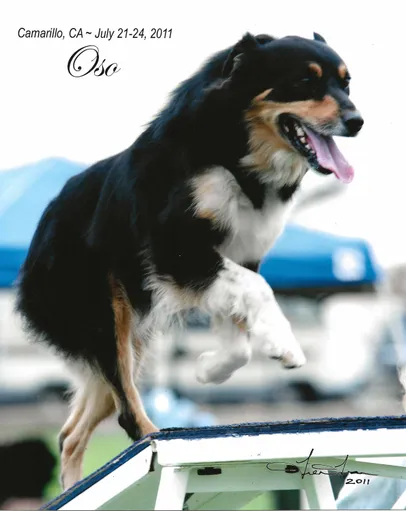 "Oso, you were my faithful companion for almost 17 years. You and I had fun doing many activities together, including agility and sheep herding lessons. You were always ready for a new adventure. You loved to hike and go to the beach. Floss and I miss you everyday. I hope that wherever you are that you and Remi are playing together. I will always miss you and love you." Jill Herman

---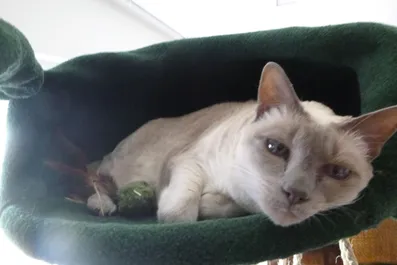 "After 16 years of unconditional love we had to send our Natasha off to the heavens. We are so grateful for people like Dr. Watson who are able to help in the transition from your home, where our Natasha would be most comfortable. A true professional with sincere compassion." Jeffrey Donovan

---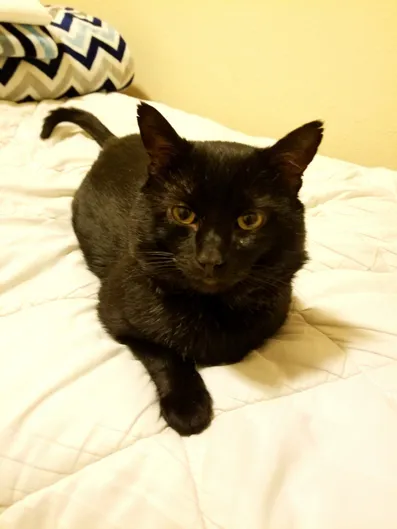 On behalf of the staff at DR 4 PETS, we are honored to pay respect to our beloved animal friends who have passed. We also welcome you to create a lasting tribute for your beloved pet or animal friend on our website's Pet Memorial page. Click here to submit your pet memorial online.
---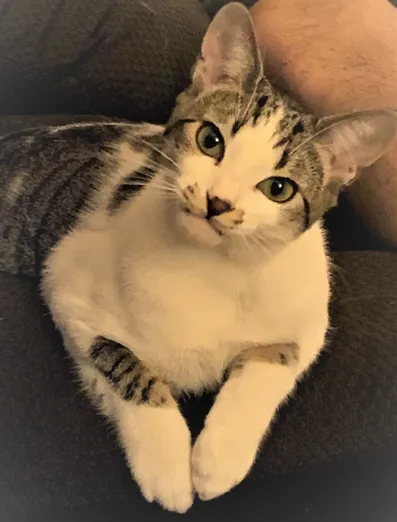 "Our loving and carefree Petey. You came into our lives and stole our hearts. Every day with you was a blessing. Thank you for choosing us as your family. We are heartbroken that we only had 2 years with you, but in those two years our hearts were overjoyed with love having you with us. You were even best friends with a dog. That is how amazing you are. We love you. Come find us again!" Jaime Graf

---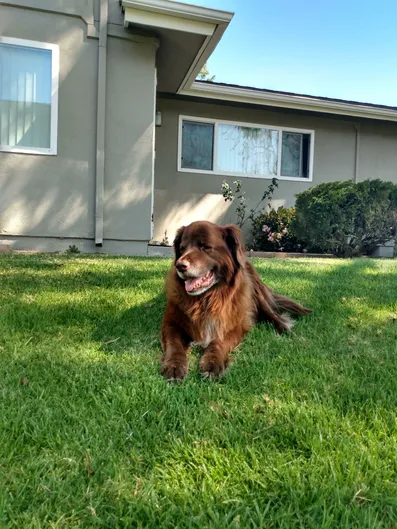 "Thank you Brownie Bear, our best friend for 12 years. We love you, miss you and we will always remember you. You gave us so much life and we are so thankful that we got to have you. Take care buddy, and come find us!" Jason Valderrama

---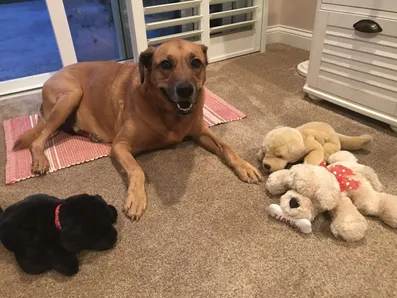 ---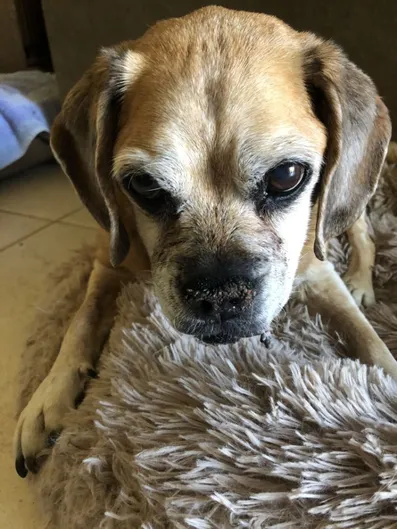 "We had to say goodby to our baby Sadie last week! She has been in our lives for almost 16yr... she was 1 of our children. Everyday it was Sadie Sadie Sadie... she was full of life chasing butterflies n shadows... she was the best doggie , everyone loved her. I have had all my babies leave for the rainbow bridge with Dr Watson in the privacy of our home so we can cry our eyes out and say goodby. Dr Watson is always helpful w questions and let's us do our morning while she preps our pets. I wouldn't do it any other way for sure! Bless this co for their help in saying goodby! We loved her and will miss her deeply... Tom n Darlene RIP our baby girl... C U Soon" Darlene Marshall

---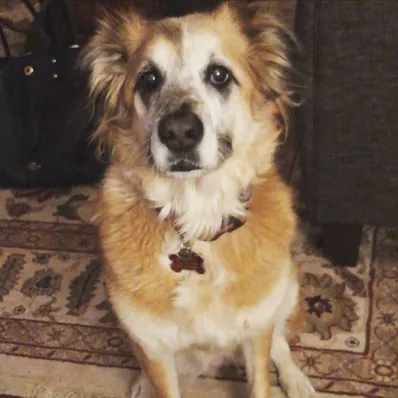 "We said goodbye to this sweet girl and miss her so much. Mango was named for her color, and I had the privilege of being her human for the last 4 years of her life. She was a gentle and sweet friend, and always greeted me with so much love. That is what I'm missing the most. She came into our home after her first parent moved and couldn't take her with him. He visited often, and he and his son were there with us when we said goodbye. I believe heaven was made for dogs, and Mango is the greeter....." Erin Pohl

---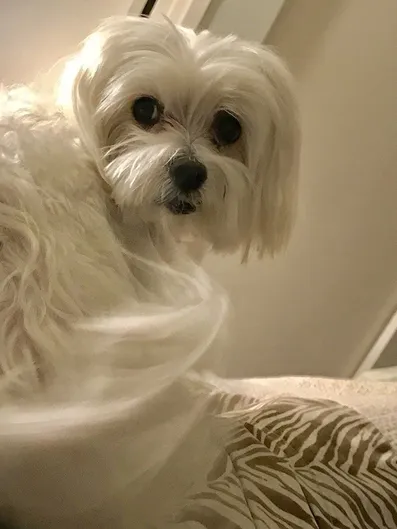 "Our little girl, Gaby Our companion, friend, and little girl. For 14 years we have had an adventure of sharing our lives together.Your personality and playful antics made us laugh and Love life with you everyday. You were diagnosed with congestive heart failure when you were 9 and made it with us for 5 more years. These last few days were really hard on us in making the decision to finally let you go because of your coughing and inability to breath on your own during the night.When you took your last breath and your heart stopped beating, a part of us went missing. Until we meet again, run pain free in your new world." Leon Sadicario

---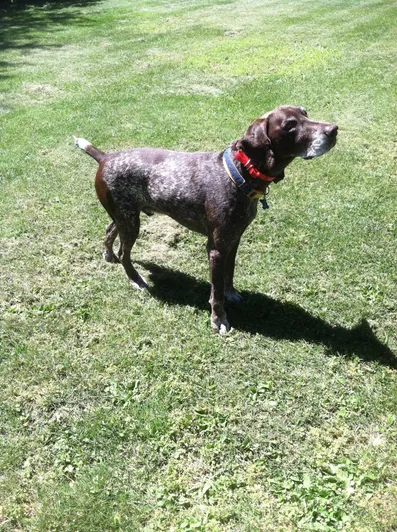 "My wonderful dog Ivan passed away on Monday February 8th with the kind assistance of Dr. Watson. Ivan was approaching 16 years young when the time came to say "Goodbye". We traveled a lot together in "His" car throughout the United States and at each destination he seemed to be the center of attention. "Everybody Loves Ivan." Ivan had many, many friends who, I'm sure, will certainly miss him. It was an extremely sad day for all, but Dr. Watson made his transition pain free while he was able to enjoy being in "His" car. I can't thank Dr. Watson enough." Philip Meschke" Lorraine

---
"Our sweet Bichon Megan passed with the loving help of Dr. Watson. She lived a long and wonderful 18 years. We are blessed to have had the pleasure of her company for so long. She is in a better place. Thank you Dr. Watson. You are truly an angel doing God's work." Danielle Malconian

---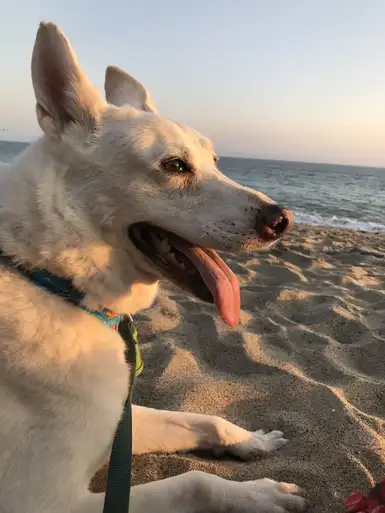 "Our Blanco was the sweetest pup a family could ask for. If we left the room for even just a few seconds he would get up and follow, even when getting up got a little tough. We're so lucky and grateful that he was a part of our family. We miss him every day. " Erika Tucker
---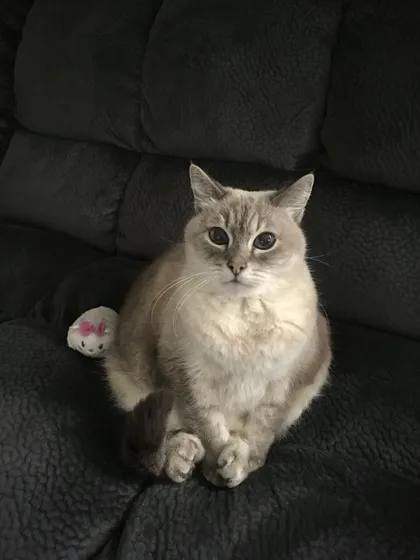 "Sweet angel baby face Polar Bear was the most beautiful and loving cat. She loved to lay on my tummy and play fetch with paper balls. She lived a long 15 years, and leaves her mommy Marie and step siblings behind. Her love that she shared with every person and animal she came across will be forever missed. I love you Pollie." Erika Jovel
---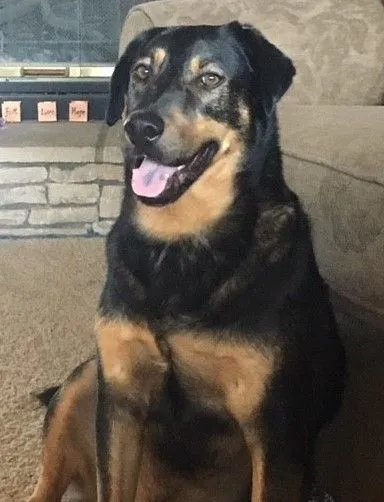 ---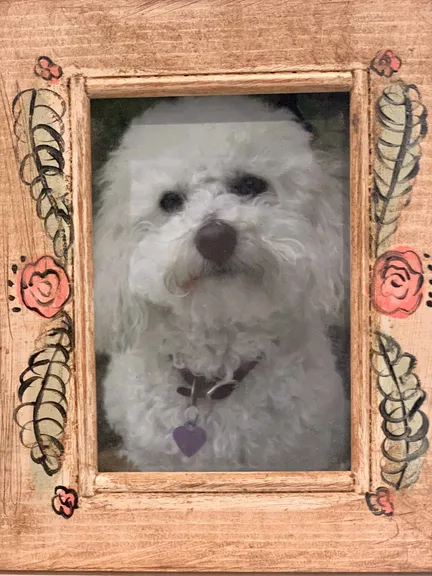 ---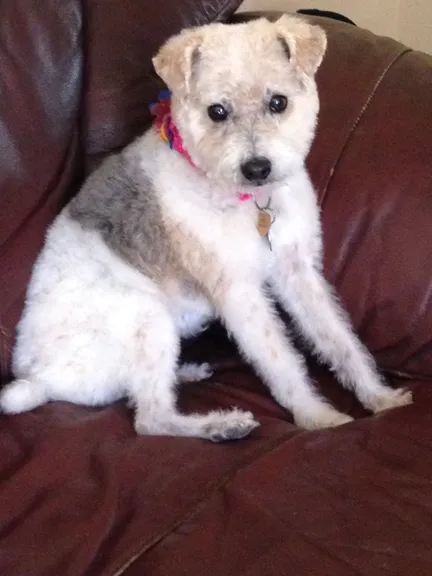 ---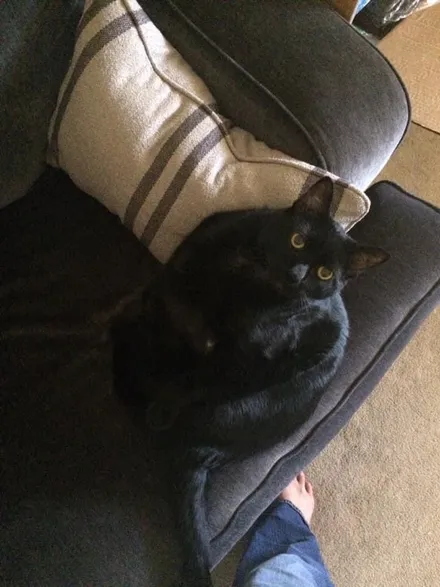 ---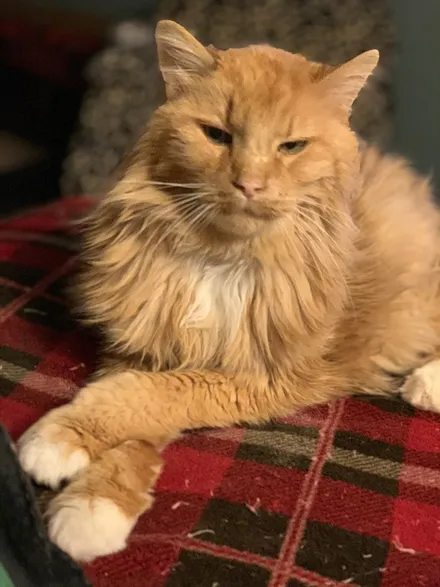 "Grub was the sweetest grumpiest cat you would have ever met. His full name was Big Fat Grub because he loved to eat. In his hay day he would jump on the kitchen counter to get the bread that was sitting there. Even in his last year he would still jump on the counter, but he needed to do it in steps - get on the chair to the dining table and then use the back of the chair to get on the counter. He was super sweet and just wanted to cuddle with you and when he wasn't cuddling with you, he would still want to touch you and his paw would be on your thigh or foot. We will miss him so much." Cathy Donabedian
---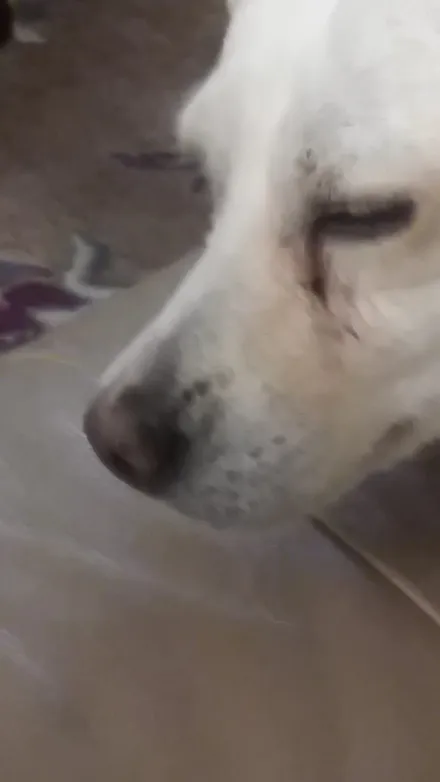 Abby: rescued from the Delano shelter and brought to Simi Valley by a pet rescue. She was fostered (along with her brother Oscar) by family. Then they came into our house and our hearts. Many a fun day time was spent on vacation - the beach, the mountains and, until illness she enjoyed scampering about. She is already missed. Sylvia Romanelli

---
"Molly, passed at age 10, after the older brother, Simba, passed at age 13 , you were a real guardian, true German Shepherd angel - rescued from a kill shelter, you dedicated your love to us, you stayed true by our side and protected our family, loved us and our friends with all your heart, and made our lives full, and for that we will forever be grateful. Heaven is now your home, they are lucky to have you." Olti Tirazamn
---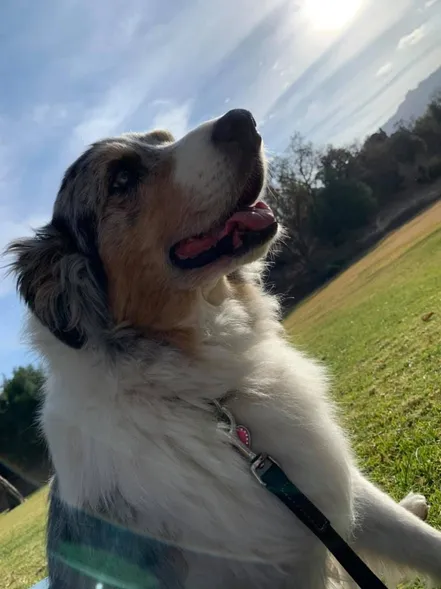 "The other night dear, as I lay sleeping I dreamed I held you in my arms. When I awoke, dear, I was mistaken. So I bowed my head and I cried. You are my sunshine, my only sunshine You make me happy when skies are gray You'll never know, dear, how much I love you Please don't take my sunshine away... Until we meet again I love you my sweet puppy girl, Sunny, Bunnygirl, Wigglebutt, Sushi🐾♥️🐾Sunshine." Natalie Roser
---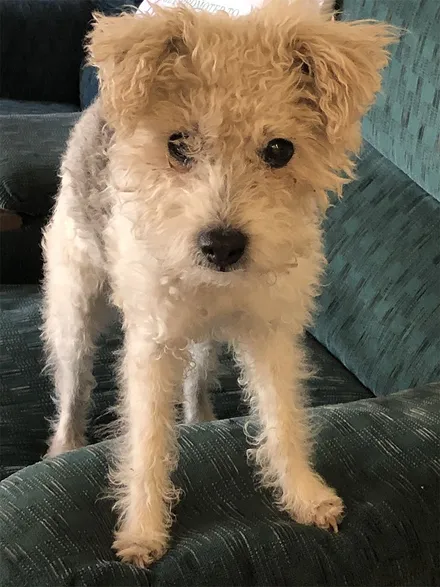 "Rosie was the runt of the litter, but that didn't stop her from living an incredible life--she lived to be 17 years old. Rosie was special. She wasn't like other dogs in the sense that she didn't like to play with toys, and she didn't like to wag her tail. To most people, it probably seemed like she had the personality of a wet mop. But Rosie expressed her love in other ways. If someone in the family walked into the yard, Rosie would always hurry outside first, and run around the yard to make sure it was free of any intruders. If there was rustling in the bushes, she would run faster than the wind to see who could possibly be back there. Rosie was tough as nails. She was diagnosed with Valley Fever...TWICE. Rosie came face to face with death many times, but she always got the best of him. She will be deeply missed by the family and our other furry friend Sparky, but we are happy to know that she's in heaven, playing and running around with her best friend Jake." Thomas Militello
---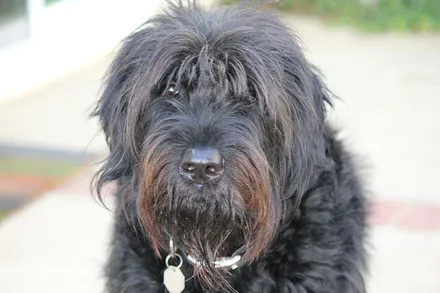 "Cooper was a few months shy of 14 years and provided our family with endless stories, laughs, and love. He was very fond of food, walks, and any opportunity to get wet. We will miss our big boy Coop." Stacie Sickle
---
"Bella was born on 2005 and lived an amazing 15 years. She loved keeping us company in the bath! We always called it "bath time with Bella". She was loved by many and even turned some dog people into cat lovers. She will truly be missed."Anita Cordero
---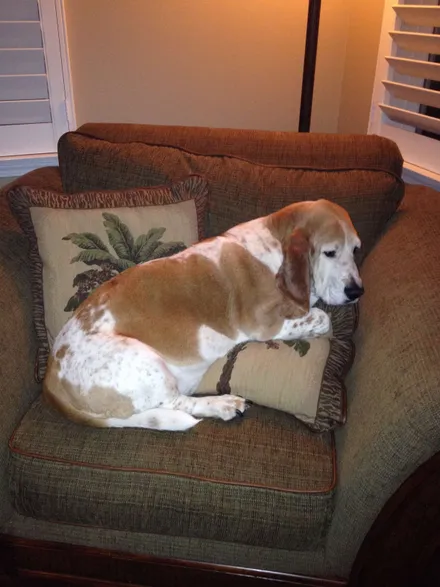 "This is Winston in his hay day. I had the honor of being his pet parent for 13 1/2 years. He was a goofy boy full of love and fun and I miss him dearly. I know you're running free with Sydney, Shaly and dad ❤️❤️" Cathy Munz
---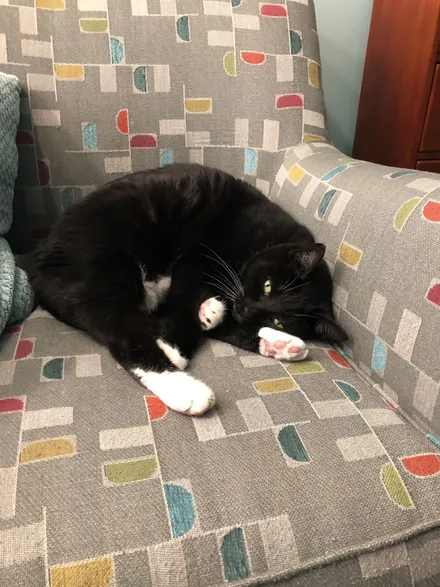 "Dickens fought a brave battle against cancer this summer, and last night we decided it was time for her to be at peace. She was the best kitty. Feisty, cuddly, purry, playful. She gave my dog a run for his money. My beloved friend and office-mate was even a social media star. When I recorded my Cats storytime this summer for Faceboook (I'm a children's librarian), it featured pictures of her in all her splendor. I am grateful for two things. One, that I was able to spend so much more time with her this year than I normally would have (working from home); especially when things got hard for her. And two, that my co-workers all got to know and appreciate her. Love you and miss you Dickens." Susan Bougetz
---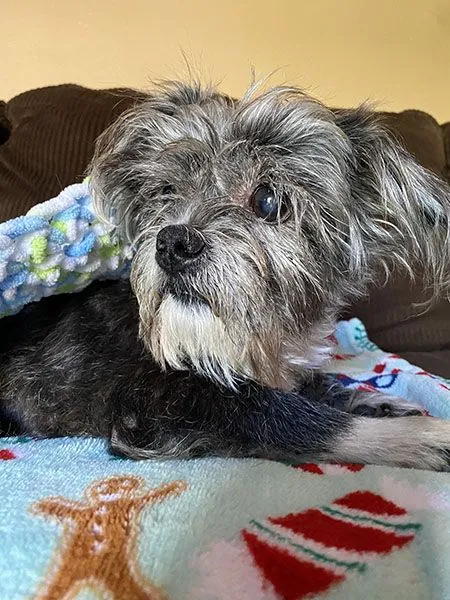 "Rocco you filled our home with 11 years of wonderful memories. Our hearts broke the day we had to say see you later. You were filled with so much spunk no other dog can ever replace you. Thank you to Dr Watson for coming to our home and making him feel comfortable." Tanya Marquez
"Rocco oh my baby I miss you so much 💔 you took a piece of my heart with you the day we had to say good bye. I still sometimes call out your name and then realize your not here 🥺 I miss your spunk and your "swim "swim". Mom can't wait to have your ashes back home. Thank you for 11 wonderful years. Mom & Dad love you so much. Please give Duke a big wet kiss from us. We miss you so much Rocco. Thank you Dr Watson for coming to our home during this pandemic & making my Rocco go peacefully. Love you my Rocky,Rockefeller, Swim swim,Rocco (you had many nicknames) ~ love 💜 you" Mom & Dad
---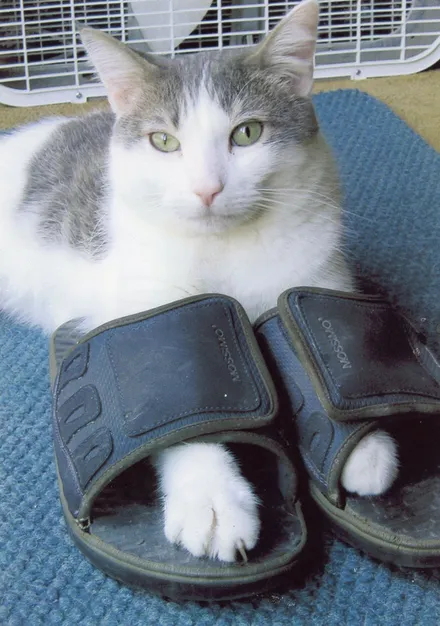 ---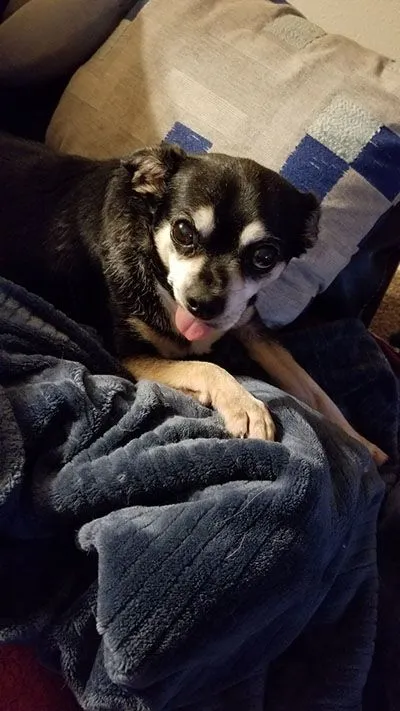 "While we didn't have the pleasure of having Ruby Slippers for her whole life, my husband and I really enjoyed the few years we had together and we will always remember her sleepy bleps, her insatiable appetite (for food, treats and life), and her awesome hugs! You will be missed Slippies but you will always have a place in our hearts." Sally Miller
---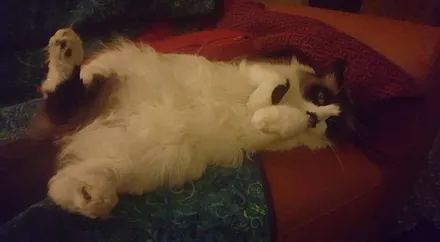 "My beloved Sal was my heart, and knowing that he had to leave this world was truly devastating. Dr. Watson lessened my pain by: immediately returning my phone call and then coming over right away; and showing me tenderness during the whole process. I really don't know how I would have coped without her. Dr. Watson is an angel of mercy." Susan DeChristofaro
---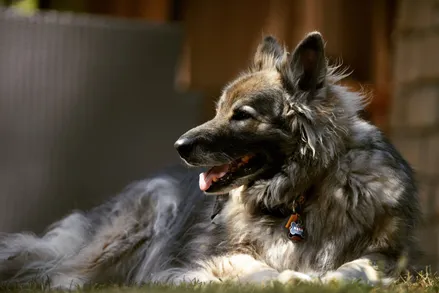 "Bandit, you will be in our hearts forever. Thank you for sharing your journey with us. We will play ball again on the other side." Igor Kovalik
---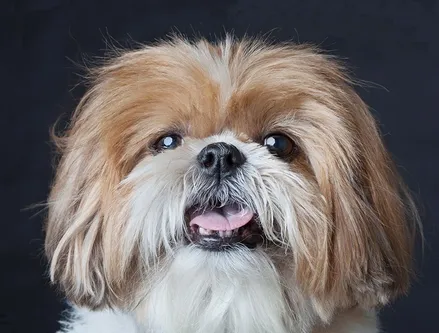 "Archie has been a member of our family for ten years, after someone abandoned him at his groomers. We had never had a dog before and had no idea how deeply we would fall for this little, enigmatic guy. We can never thank Dr. Watson enough for her help." Jerri Levi
---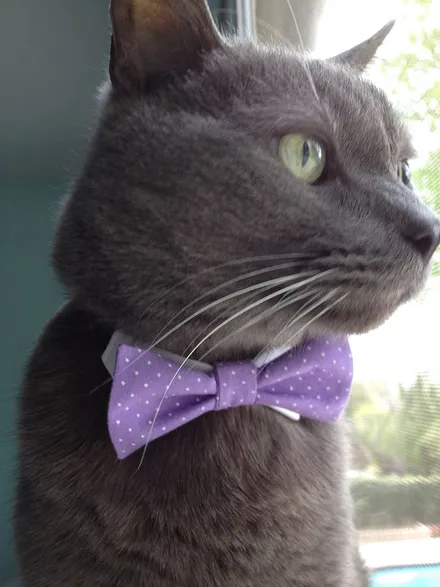 "This is our Shady. He was ready for our daughter's wedding. He was with us for almost 20 years. Our special thank you to Dr. Watson for her tender care during his passing." Ellen Sears
---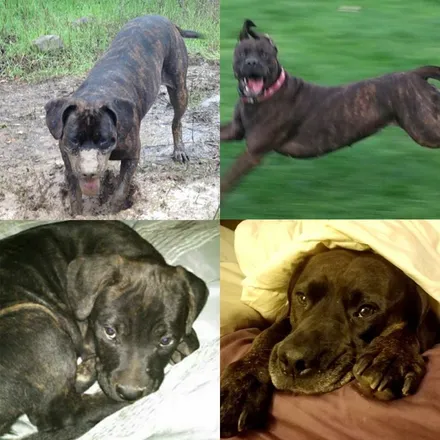 "Shelby was a wonderful friend and loved her family. Shelby didn't run, she soared. Her illness was sudden and she deteriorated quickly. It wasn't easy to say good bye, but she was surrounded by her family in her home and she was peaceful. Thank you for your service and for your support" Juliana Fredell
---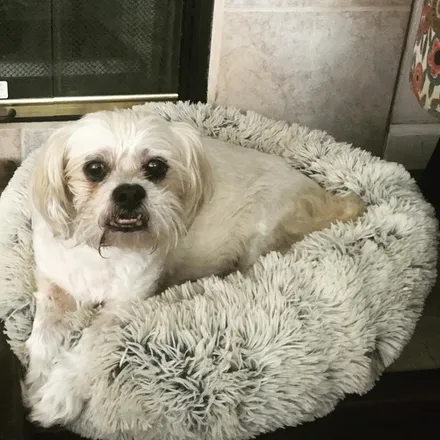 "Our Dodger lived a very spoiled life for over 14 years. It was devastating to see him stop doing the things he loved. He loved going for walks, "patrolling" the yard, making morning announcements outside (when he went outside in the morning he would bark a couple times in each direction, to which we said he was announcing the morning news to the neighborhood). He loved licking us, snoring when he slept (loudly!) and getting treats. He was an old soul from the time he was a puppy... we always said he took his duty to protect our family seriously. He had so much spunk and gave us so much joy. He will forever be missed. Our hearts are broken." Megan Kruk
---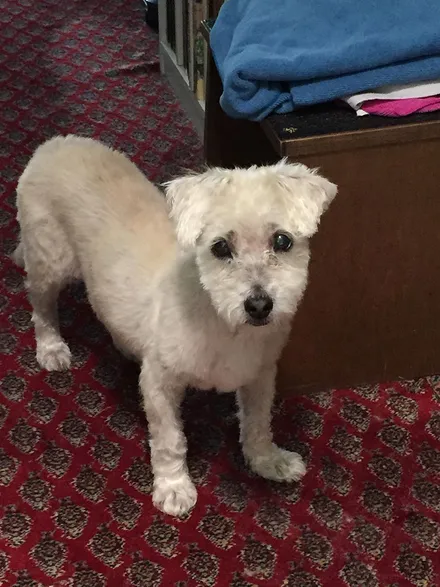 "My girl was named Mia Dolche, which means "My Sweet" in Italian because she was precisely that. From the moment we met, she knew that we belonged together. I adopted her when she was 5yrs old & was blessed to spend 15+ yrs with her. My life was more complete with her by my side. RIP: Mia Dolche, my angel, (March 12, 2000 - October 14, 2020)." RAD Durham
---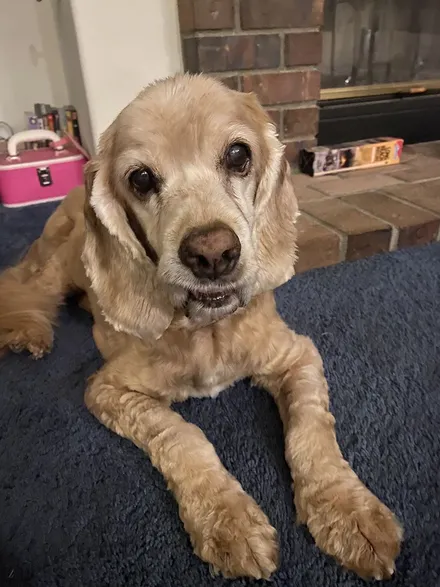 "Riley was always in a good mood. He never met a person he didn't want to kiss. He was a sweetheart of a dog who was by my side for 13 1/2 years. Every day I would get my coffee and say, "okay, let's go to the office," and he would bound up the stairs ahead of me and take his place under my desk. I will miss him forever." Debra Frank-Masuoka
---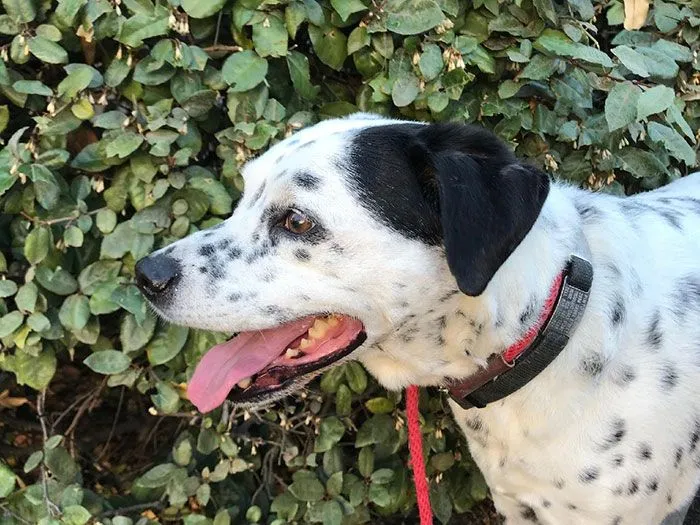 "On one of our saddest days this year, we lost our dear Pinto. He was a good boy, and at 14 still wanted to do walks and greet everyone. When an inoperable tumor prevented him from getting oxygen, we knew it was time for him to cross over. We called Dr. Lorraine Watson, who came to our home and lovingly and kindly sat with him and could see what we saw. He was ready. His tail wagged as she administered a pain reliever and after a few minutes he fell asleep. It was so peaceful and calm and allowed us time to say goodbye and offer prayers. Her presence was exactly what we needed for Pinto, and we highly recommend her services." Diane & Phil Salerno

---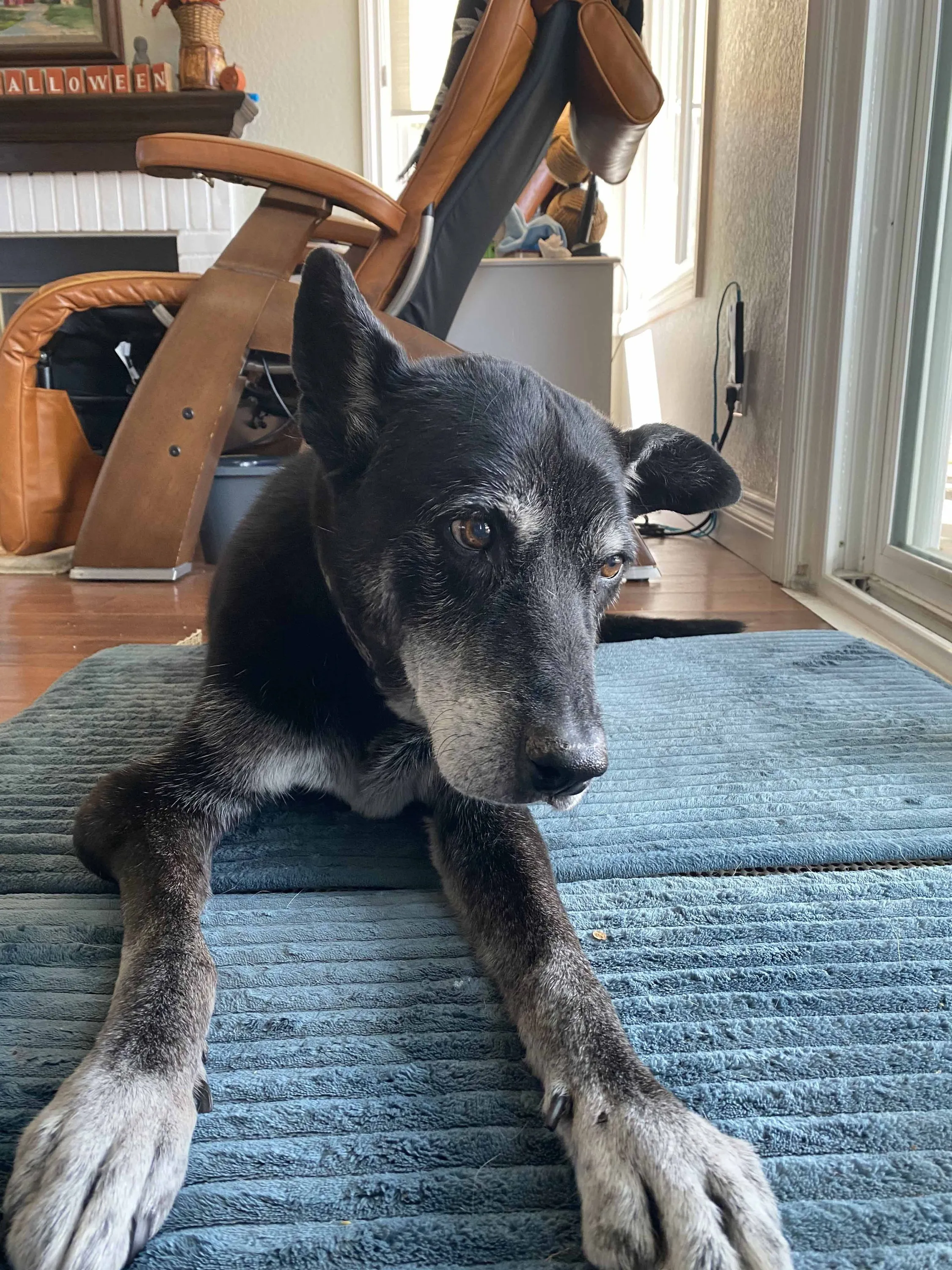 "Jessie was our devoted pet for 14 years. We adopted her from the Pasadena Humane Society when she was two. She rarely barked, was a great hunter, and was very gentle with children. She loved the beach especially chasing the waves. We will miss her. Thank you Dr 4 Pets for making her transition as easy as possible." Lloyd Sargeant

---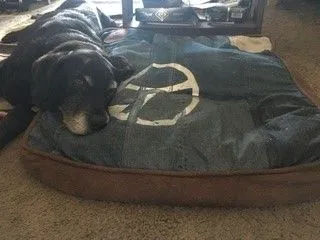 "Anacapa, By the way girl, I'm wearing the smile you gave me every dayof our lives together. I'll remember and treasure all the adventures andhappy times we had together with Brew. We know you'll always be therefor us. We love you. " Doug Dannevik
---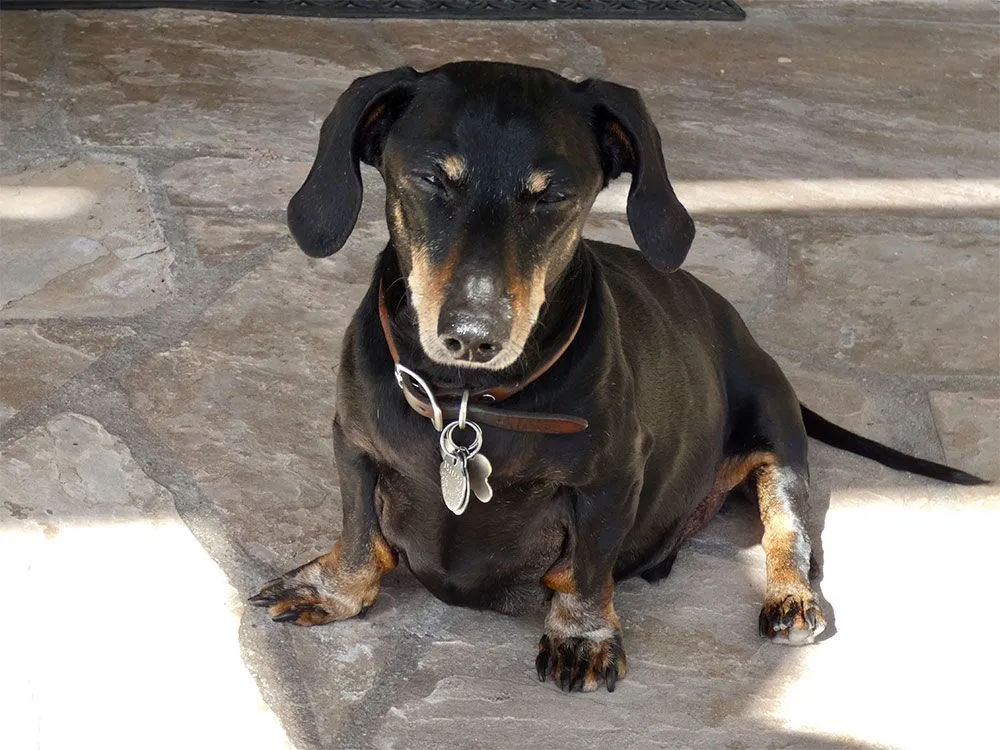 "Goodbye to our sweet boy Guinness, Thank you for 16 years of unconditional love. We have so many happy memories of our time together and miss you so much. You are now with you brother and best friend Brandy after crossing the rainbow bridge. Run free Guinny boy! 💔❤️🌈"
Jane Lammin
---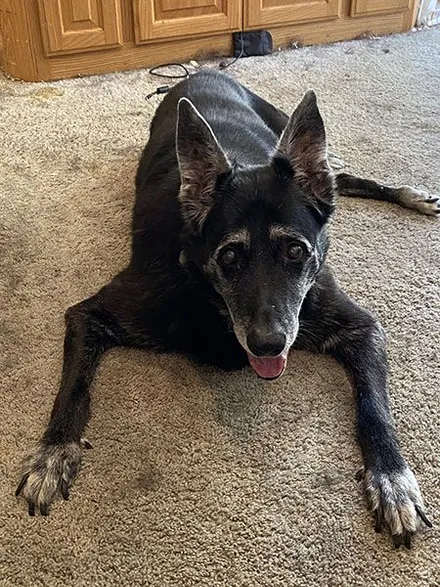 "Crash was a loving member of the family since we went to adopt him and he was running around with his food bowl in his mouth. When our mother, who has advanced Parkinson's, moved in he immediately started watching over her. He knew when she needed help and would come get us, before she would realize it. Crash was full of love and brightened our lives. We miss him tremendously, but are also glad he is at peace." Maria Kohnke
---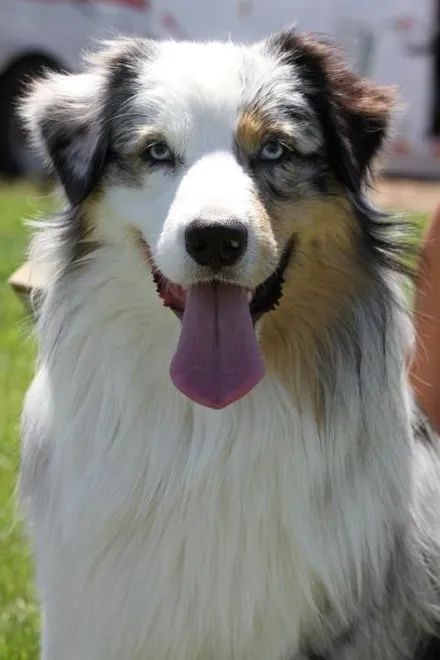 "Bentley, our little boy, even at almost 10yrs...you made us laugh, you protected me, you loved going in the truck and playing at the barn! you loved life! oh yes, and water! May you romp and play with your mama, who just passed a few months ago. I know she will happily have you by her side again, play, run, swim until we see each other again....and we will!" Kyra Shelgren
---
"To our Lola... who found her way into our hearts. We will miss your quirkiness and your sweet face. Thanks for loving and protecting us for over thirteen years. You were definitely one of a kind!" Edie Aitchison
---
"We had to say good bye to our sweet Bindi. She had four human brothers and loved them like they were litter mates! We will miss her dearly. Our experience with an at home goodbye was so special. Dr. Watson came to our home and guided and supported us through the most difficult time. Dr. Watson had us make her a sundae with a vanilla ice cream, peanut butter, and bacon on top. She enjoyed her sundae and drifted off to a sweet sleep. It was peaceful and she was with her family. Her death was as special as her life! If we could all be so lucky. Many thanks to Dr. Watson for providing such a needed service. " Amile Baron
---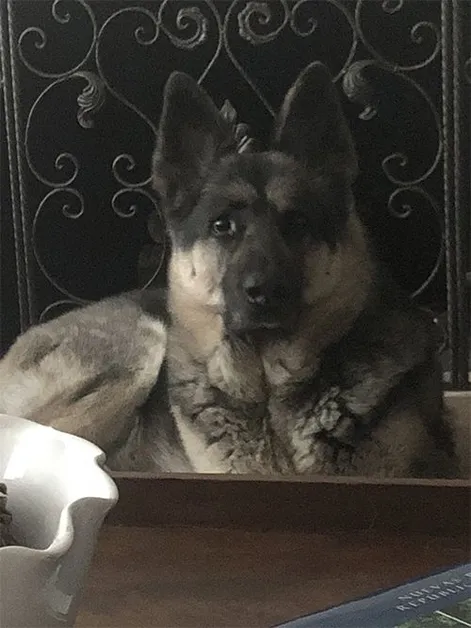 "One of the hardest things I've had to do was to say goodbye to my dear Diesel, But having the process done in a compassionate kind way in my / his home made it so much more comfortable. Thank you for making that possible." Nathan Samuels

---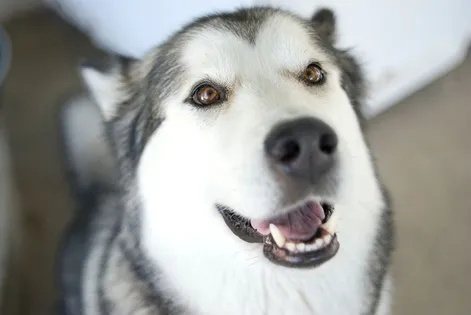 "This is Miss Evie. She was a wonderful girl. Always ready to try something new. Even the things that she knew were no-no's! We miss her terribly." Tina Dunn

---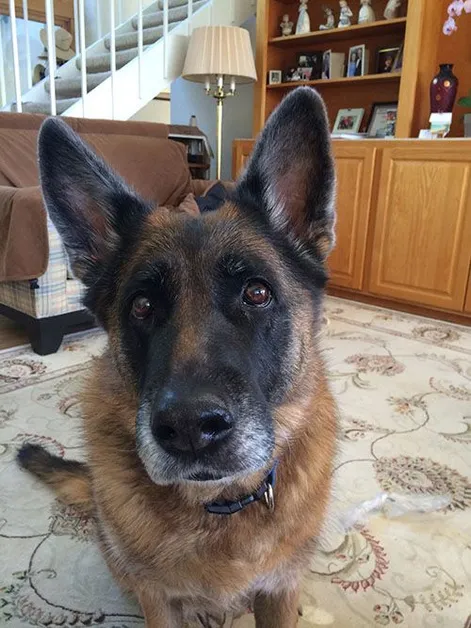 "My dear sweet Marit - Thank you for being my protector and my company for 14 years. We have gown old together, and you are deeply missed. I hope you find Daddy in Heaven." Florence Bogstad

---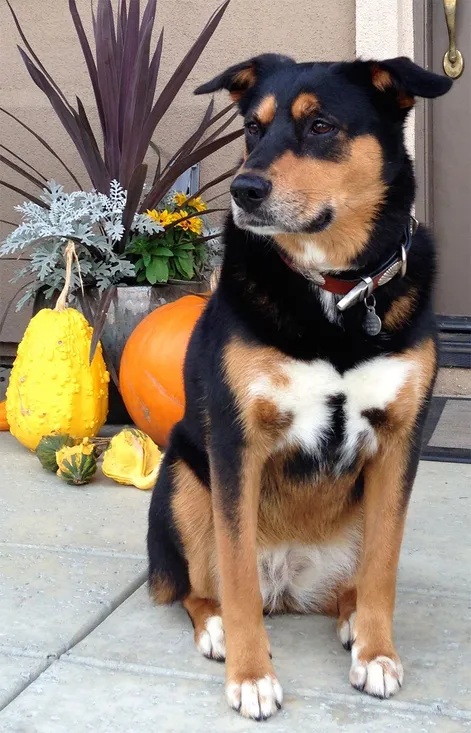 ---
"Pebbles, the sweetest dog who ever lived left us. I prefer to believe she was promoted and received her wings. We had a party, she knew every party was for her. We read stories and had treats, until she said no more. Thank you Dr. Watson for coming to our home, taking time and making this transition as painless as possible."Rena Whitson

---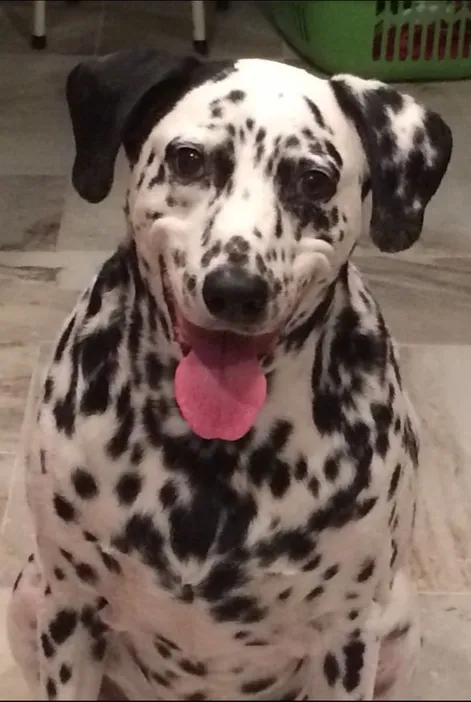 "Oreo was our sweet baby girl for 14 and half years. She was so loving and such a sweetheart. She always made us smile. It's been exactly one week and we miss her so much. I know she is happy now and is able to run around again like she used to. Rest in peace my love. We will see you again some day."Siroon Hadaway

---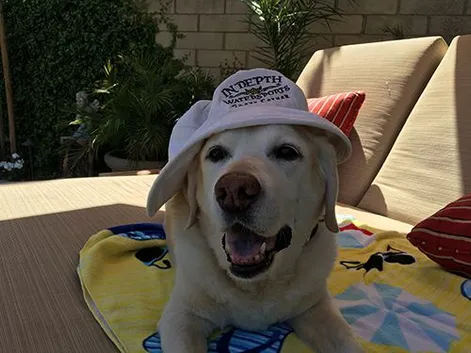 "Our Sammie Girl, from a rescued pup to a loving family member. Nearly 14 years of love, trust and companionship. We will remember your ear nibble kisses the most, our family "mistress". All our love little girl, always in our hearts."Vicki Hall

---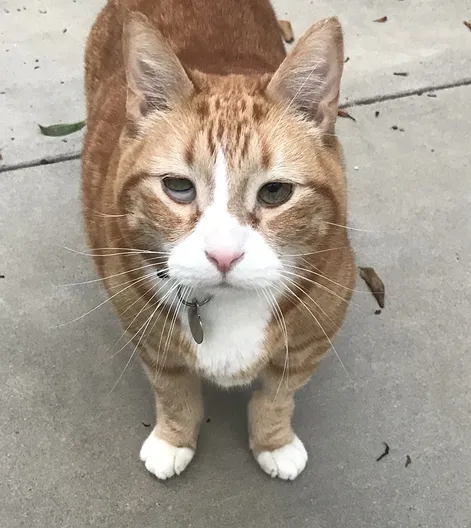 "My Baxter (aka Baxtie, aka Baxtie Bear, aka Baxtie Butt, aka the Bax Man). For the past 12.5 years, you have been my best buddy and my little cuddlebug. Always on top of me whenever I sat/laid down or snuggled up right next to me hogging the pillow. You were the best cat ever, even though sometimes you were too smart for your own good (hence the child safety locks on all the cabinets). You were quite a little character who always kept me on my toes. I am so lucky to have had you. I love you and I am going to miss you so much. 💔💔💔" Erin Dia

---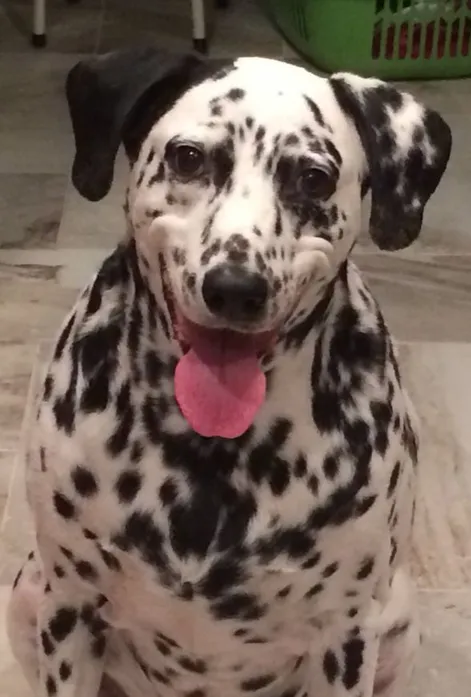 "Oreo was our sweet baby girl for 14 and half years. She was so loving and such a sweetheart. She always made us smile. It's been exactly one week and we miss her so much. I know she is happy now and is able to run around again like she used to. Rest in peace my love. We will see you again some day." Siroon Hadaway

---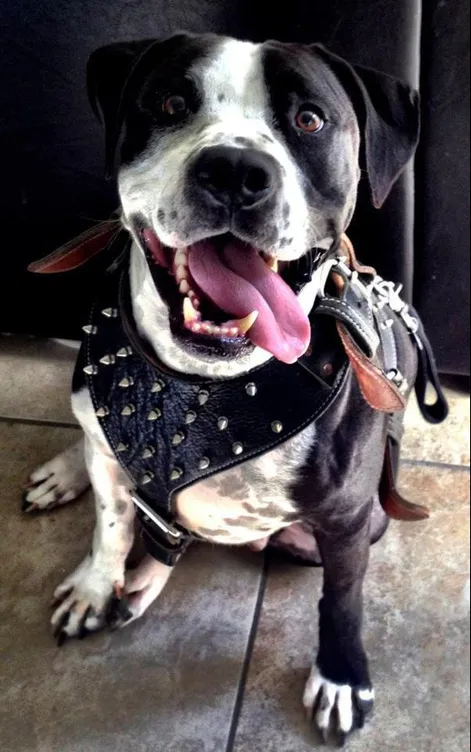 "Always looking into your eyes as if you were the sun or ocean waves crashing on the shore line. Gently blinking eyes as the breeze passes away through the sands of time. I miss listening to your floppy ears wake me up to feed you every morning. I love you Krip!" Patrick Scanlon

---
---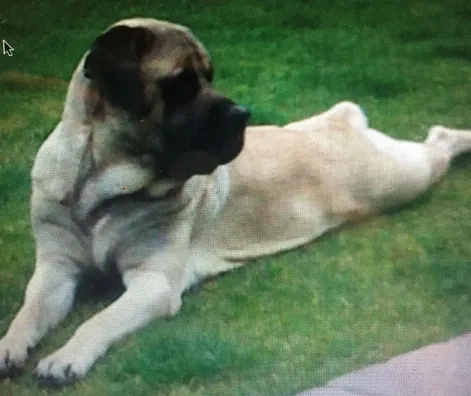 Magnum was not only my son but my best friend, he was a once in a lifetime dog, we had a bond way above what most people have as I was lucky enough to be able to take him to work, as well as our happy and incredible home life, we were together 24/7. He is what made life worth living for me, and I am honored that i could be his dad and best friend for 12 years, two months and twenty three days, I love and miss that English Mastiff more than is possible to say, what was a sun filled home because of him is now all clouds and rain, and I am empty and lost without you ,I miss you and love you Mags, and you will always live in me! I will see you again and I long for that day. Rest In Paradise Buddy! Eric Hansen
---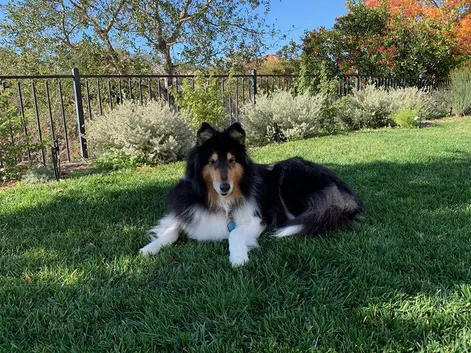 "Keena Our much loved little collie friend. Loyal and demure with one hell of a bark. Full of surprises. We will always love you and treasure the fun and compassion you brought into our home. You had big paws to fill for Beau after Laddie passed. You were more than up for the job. We'll see you at the Rainbow Bridge pup! Much Love And Thank You!"Kathleen, Jim and Tag

---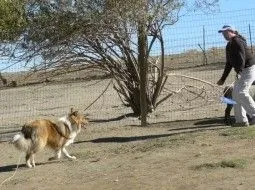 "The world lost a dog hero 7/24/20. Our dog Crash was a unique soul. He wasn't just a wonderful dog for our family, he was a saver of dog and human relationships! He was always happy, kind to all beings and an incredible teacher of humans and dogs. He helped interns become dog trainers, puppies become dogs with good dog manners, and Dogs that didn't like other dogs, become good citizens (AKC even). He knew just how to behave in the face of adversity, or when you needed support! He could make friends with the most fearful or aggressive dog with patience unknown to humans. He was truly my best friend and my work partner for 14 years. We miss him more than we could have imagined... Thank you Dr. Watson for making his last day a good day, and helping him cross the rainbow bridge with the dignity and grace of royalty, which he certainly was!" Karen, Doug and Bryce Taylor.

---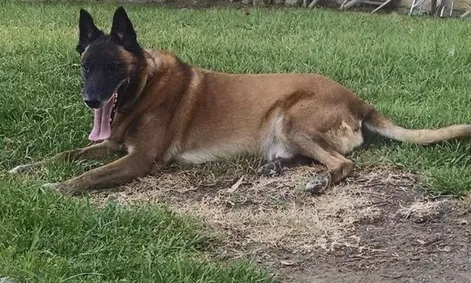 "My dearest Lobo, you were a loyal and loving member of our family. I am so grateful that we had you in our lives for the amount of time that we did. You were the best doggie we could have ever asked for. We love you now and always; you are missed so very much." Lillian Hernandez
---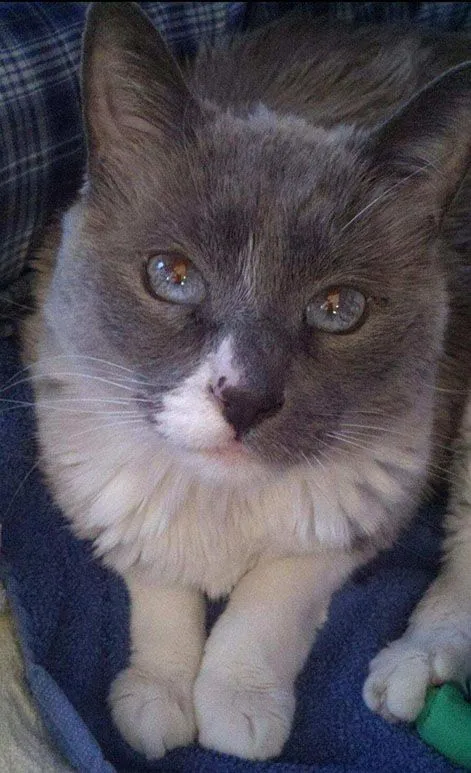 "Rest In Peace to my sweet loving Jade. Taken too soon by cancer, but grateful for the 15 years I was able to spend with my best friend. Our relationship was one of a kind, just like her. From the moment I laid eyes on the runt of the litter, I knew she was special and she had to be my new best friend. She will be greatly missed by everyone who had the pleasure of knowing and loving her."Jennifer Glomboski

---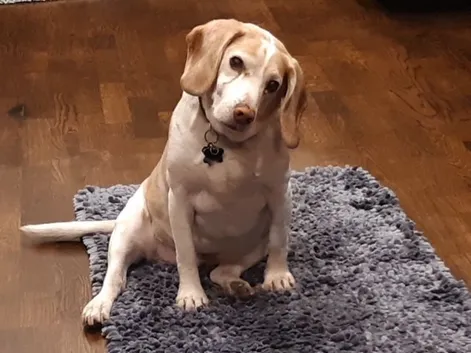 "Winston was the rock of our family, filled with character, endless enthusiasm and loyalty. He has touched our lives in such a special way, as he has touched the lives of everyone associated with our family. RIP Winston, you are forever in our hearts." Jennifer Glomboski

---
"We are so thankful for your assistance in our hour of need. It was a loving way to say good bye to our beloved girl Lucy." Tim Taylor

---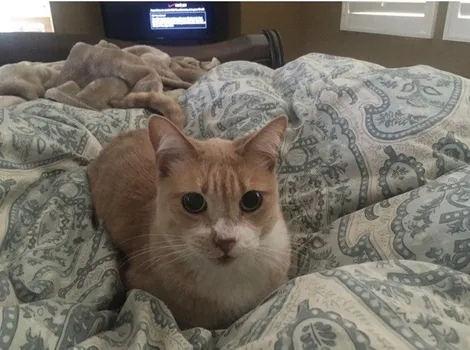 "Reggie lived a long life of 13.5 years despite his health ailments since he was a kitten. He was a rescue that found me while on vacation when he wouldn't stop climbing on an outdoor window screen. A few years ago he got out of the house and was found after 10 days, 2 miles away despite being blind and having no teeth. He taught me how to be strong and tough while still being such a lover. He will be missed greatly and we are forever thankful to Dr. Watson that he was able to go across the rainbow bridge from the comfort of his own home. RIP Reggie. We love and miss you so much. " Karri Fischer
---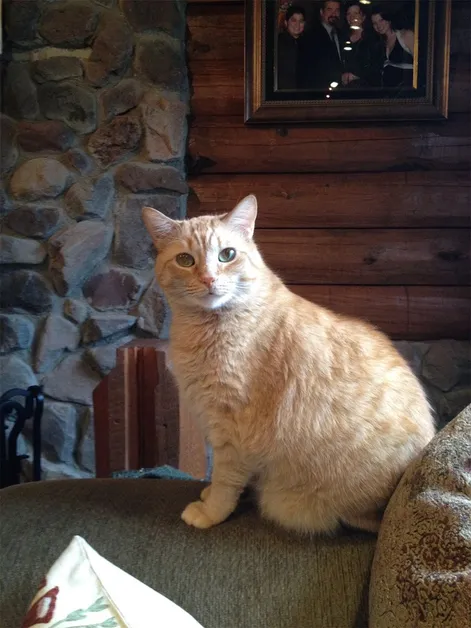 "We said goodbye to our Charlie on July 7th. You wouldn't know by looking at him now, at 16, but he was hilarious when he was younger. He carried a feather toy (about 8 inches long) in his mouth all the time, and would pause to throw it up in the air and attack it. He LOVED bananas and would come running if you took one off the bunch. He was known as Chairman Meow the last couple of years for his constant talking. And most recently, Little Tyrant, because of his demands that we turn on the nearest water source every five seconds. Cincy slept under our quilt and Charlie would lay right on top of the quilt on or up against Cincy, and on our chests whenever he could. We will miss his sweet face!" Laura and Steve Gilbard
---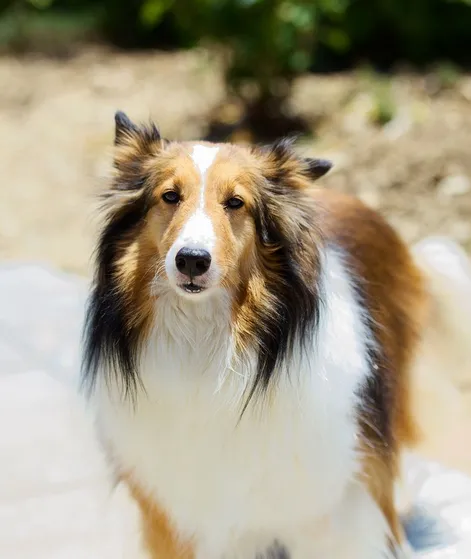 "The sweetest and most loving dog gave our family so many beautiful memories." Brian Chudleigh
---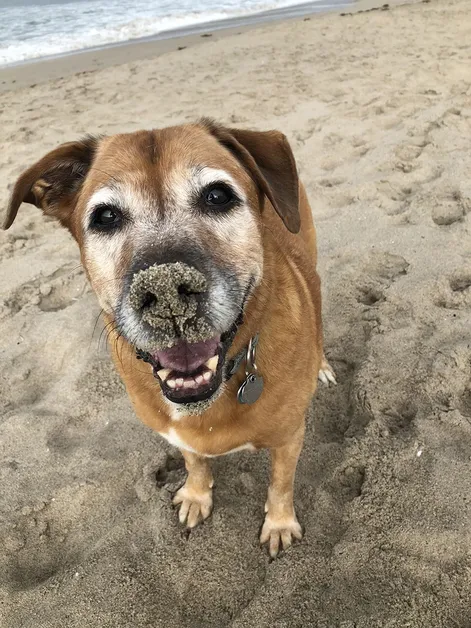 "Our sweet Bogey the gentlest pup; he was always so happy, ready to make new friends or just say hello with his bright smile. He loved everything about life, and was happy to do anything as long as he was with you. You couldn't help but fall in love; his spirit was so bright. We miss him greatly. I hope Heaven is full of tennis balls and beaches for you, sweet boy." Christine Gau
---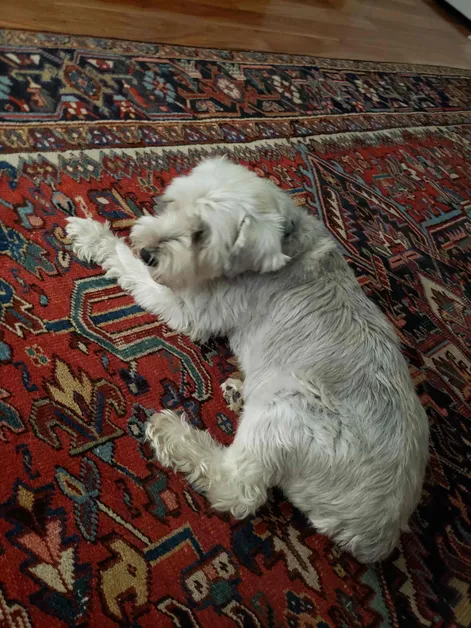 "Faithful and loyal companion" Carol Herbert
---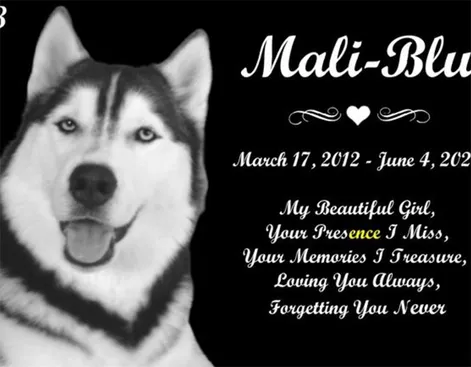 "My beautiful Mali-Blu, I'm blessed to have had your companionship, you will forever be LOVED & MISSED everyday!, I know that you are no longer in pain & one day I'll see you again. Thank you for all the great memories that will always be in my heart, I love you forever!♥️" Julie MacAfee
---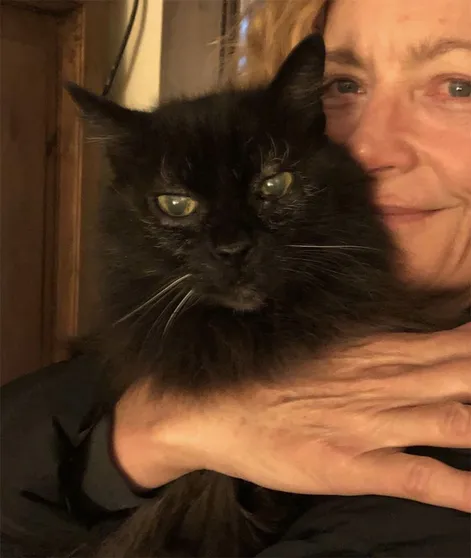 "Kiddles, AKA Jack, came to us on May 23, 2000. As a kitten he figured out the lay of the land and for twenty years lived a full and exciting life on our ranch. He could easily navigate the between the barn and the house eluding would be predators with his acute senses and cunning nature. A fierce hunter he lived off the land occasionally coming in for a home prepared meal. He also knew when to give up his adventurous life for the comfort of the sun porch and a nice ottoman. Every day he would stretch out for hours napping in the warm sun. Alerting us regularly for his meal times. He was an original and he is sorely missed. But we know he lived an enormous life. Much love to you Kiddles. Forever in our hearts." Kiki Ebsen
---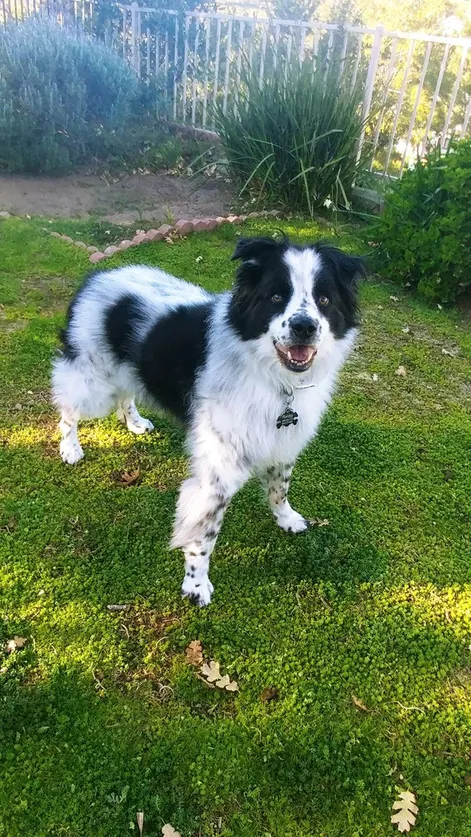 "Rocky was the sweetest, most well behaved dog. He was super smart and loved going for walks. He was one of a kind. We love him so much and he will be greatly missed. " John Aukes
---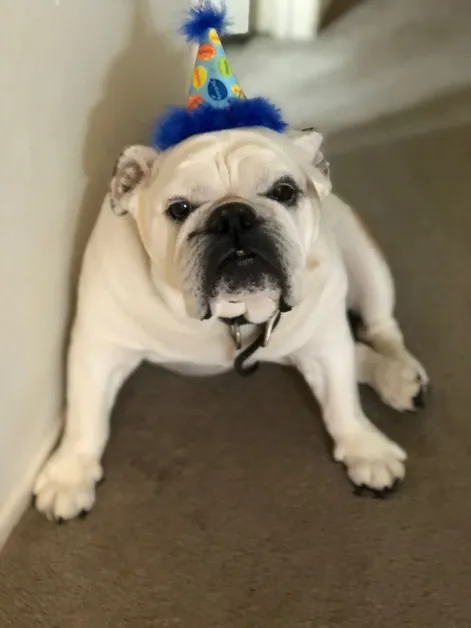 "In Loving Memory Rest In Peace Jezebelle Holty March 2007 - May 2020" Phyllis Holty
---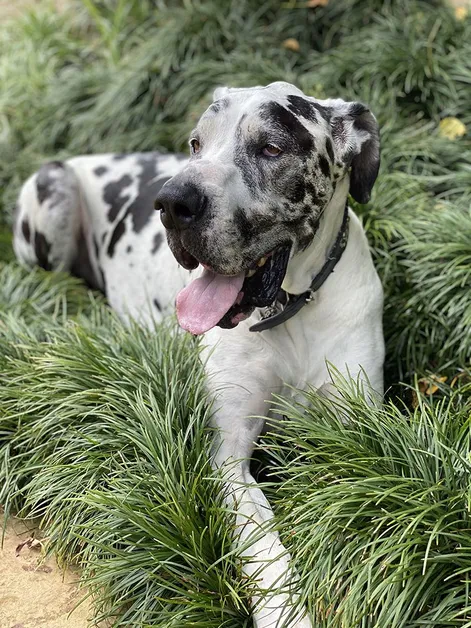 "Our dear Apollo brought joy to all. Young and old they could not believe how gentle a 180# boy he was. Children would want to hang on him and the elderly loved his gentle hugs and giant smiles. We will always give our gentle giant, Apollo. Hope you are having fun over the Rainbow Bridge!" Phil Fox
---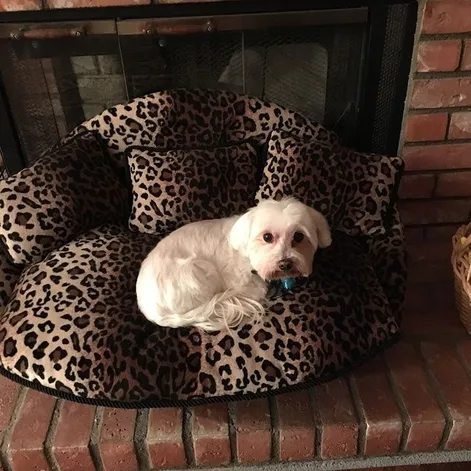 "Howie was a 16 year old Maltese who was the love of my life. He had a sweet and mellow temperament and was a wonderful companion to me. For his first 5 years, he lived with my daughter's family and came to live with me for the remaining 11 years of his life.. I was extremely happy to care for him and be with him at the end of his life." Bobbi Malter
---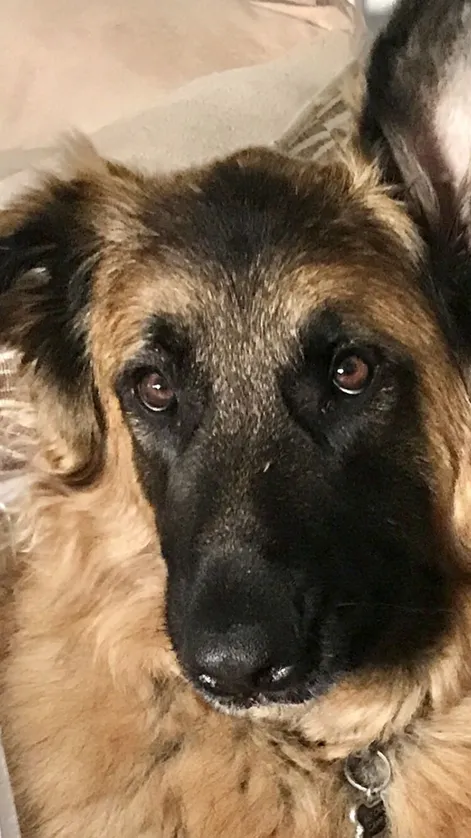 "Bear - we called him "Baby Bear". He was 140 lbs. of love and devotion. He never let me out of his sight. He is sorely missed by Tammy (my wife), Norton (Jack Russell), Goldie (Labrador Retriever), Kodi (Rescue Mix), Frankie (Blue Lynx Point), Chuckie (Siamese), and myself. Have fun in Doggie Heaven, Baby Bear ❤️" Harry Vamos
---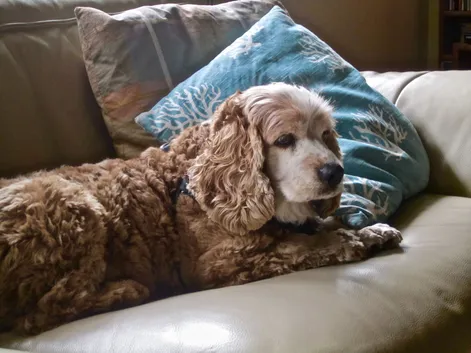 "I met Joe 41/2 years ago when he was 10 years old. Joe was my first dog when I was 70 years old. He was my daily walking partner and we became very close pals. I never knew him as a young pup but I cherished the 4 1/2 years we had together. I will never forget Joe and he will remain in my heart as long as I live. I hope we can meet again at the Rainbow Bridge when I pass on. I love you Joe." Gary Meneghin
---
"Rocky was the sweetest, most well behaved dog. He was super smart and loved going for walks. He was one of a kind. We love him so much and he will be greatly missed. " John Aukes
---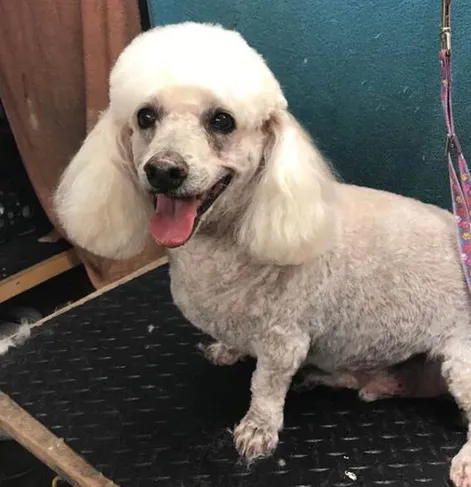 Scooter came into our lives 13 1/2 years ago, we found him to keep our Labradoodle Bailey company. They were best buds until Bailey passed away 4 years later. Scooter was always willing to go for walks, play ball & jump up on the couch to watch TV." Cheryl Presta
---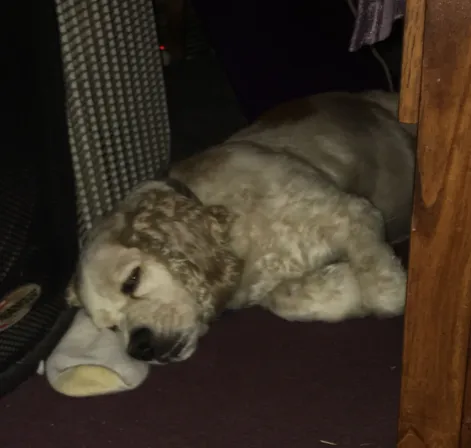 We adopted Oscar in August of 2013. He was well trained and knew many tricks. Over the years, he was always following my husband around the house. He liked to keep squeaky balls in his mouth to drive us crazy."Cheryl Presta
---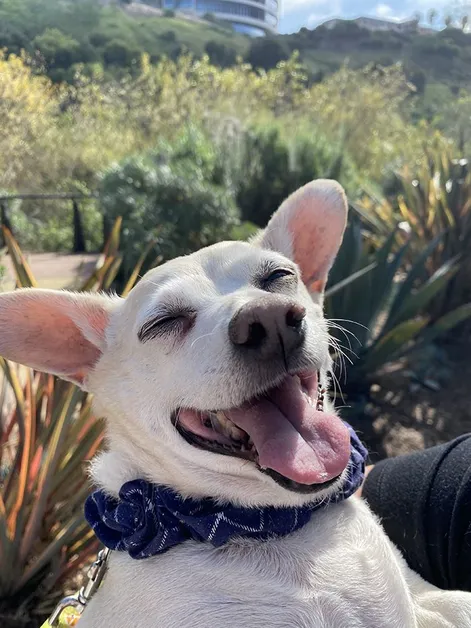 Sweet Chico chose us for his furever family. The minute he saw us at the adoption event he made sure we knew that he wanted to be with us. We were hooked from that point on. He was always ready to play and cheer us up when we were blue. He was the best homeland security dog - protecting us from evil birds, squirrels, and that awful vacuum cleaner (or mop). When nap time came around he made sure that he could take every opportunity to get the best snuggle it. Happy Trails Chico! May you get all the treats you deserve in doggie heaven! -Janet Nokleby
---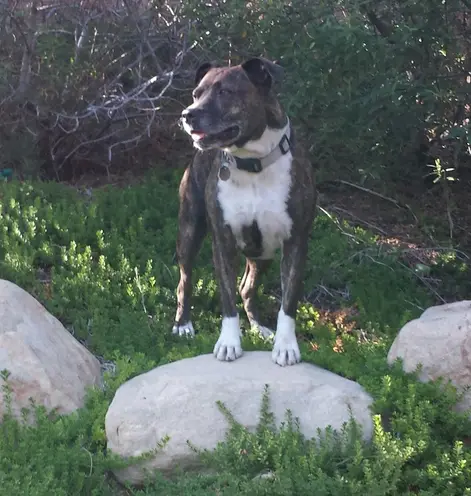 "When I first rescued Annie, you were skinny, emaciated, and terrified of people. I wasn't sure that I could ever gain your trust, and then slowly you began to trust again. You had no real manners or social skills, yet you turned out to be one of the most well behaved dogs I've had the pleasure of sharing time with. I will miss you for the rest of my life." -Christian Eid
---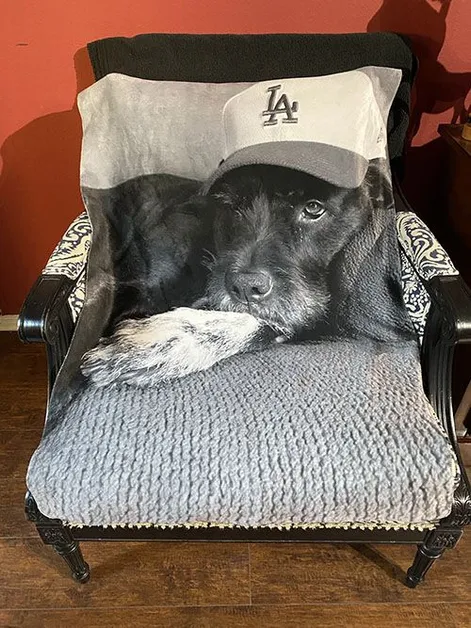 "Zucca was just about 10 before she left us. Her illness came on very sudden and within two days it was her time to pass. She's a Boxer/Italian Spinone Mix. She was a cuddle bug of a dog. She loved taking walks in the neighborhood, and chasing lizards & squirrels. She loved hanging out on the couch with us and eating popcorn was a favorite. She was loved by everyone that met her. This is an empty house without our Zucca. Rest in Peace and run in the wind with Riley and your mom Machia." -Jordana Adler
---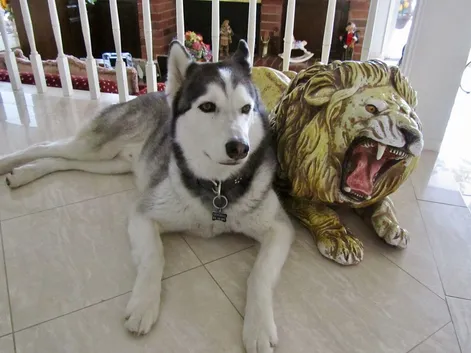 "Nikita was the kindest big dog I have ever known. His beauty was not only on the outside, but he was also just as beautiful on the inside. Life will never be the same without him..Thank God for Dr. Watson.. I don't think I could have gotten through this without her loving and gentle manner." -Dani Duran
---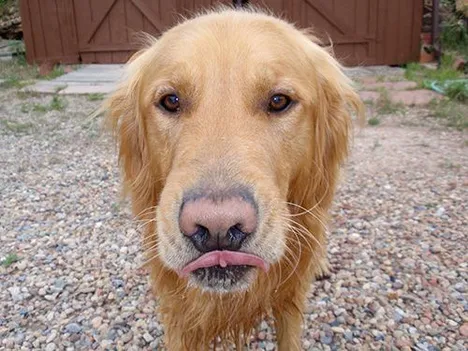 Rollins Robba
---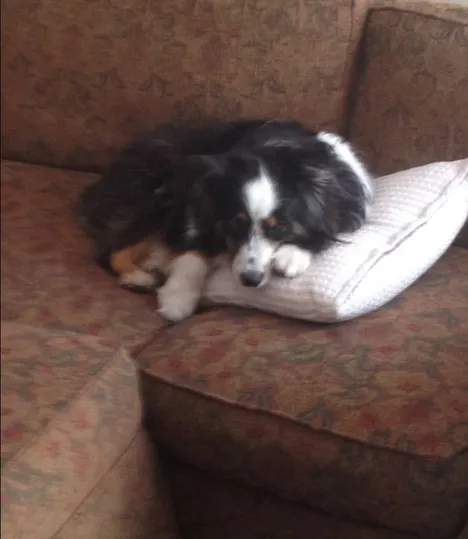 "Chloe was my loyal companion for 11 years. She was quick and funny and always greeted us with her signature Aussie wiggle butt. She loved to keep her brother Max on his toes by stealing his chew bones when he wasn't looking. I will always miss her." - Sharon Wilson

---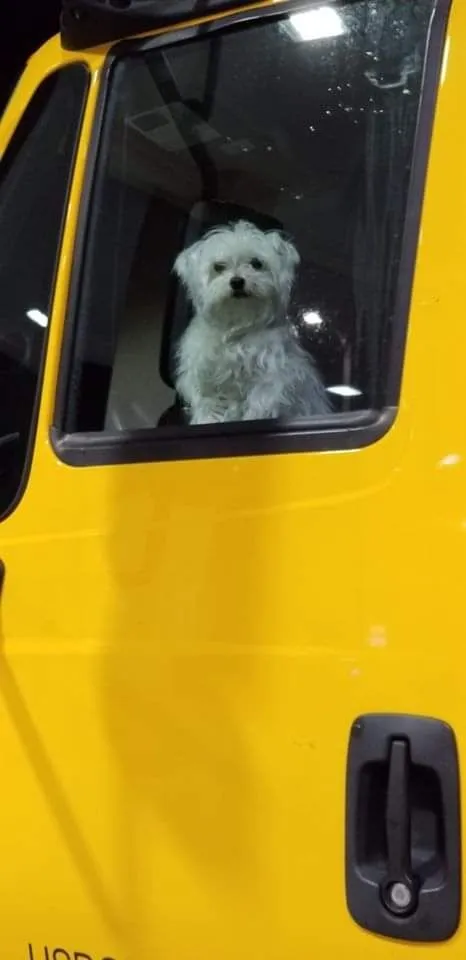 "I had to wait a month to write this memorial for my best friend, best buddy and partner in shenanigans. O'Malley was 5 pounds of heart and he loved people! I never took him to a doggie park after 2 years of trying because he would take a look at the dogs and turn around and jump on a stranger's lap. He went everywhere with me. He went through 10 years of my cancer and was my bright spot and he always knew what I needed. He had a terrible bout of pancreatitis over 2 years ago and after giving him IV fluids everyday and he never complained, they discovered a heart Murmur. I was told he had a year but I was so very blessed to have him another 2. We moved and he was my Penske truck copilot, if I was gone he would sit on the couch watching the door for me to come in. I miss my beautiful and loving companion so so much but I know I did the right thing for him. Dr. Watson is an amazing vet, person and true animal lover. Her calm but compassionate presence all the while explaining what she was about to do and giving me the time to speak and love on him more was one of the best gifts I have ever received in my life. When he crossed in my arms, she did not rush me and had a beautiful black blanket with white dogs on it to wrap him in. I watched her carry him out to her car and even than, her gentility and compassion were evident. She uses a crematorium that sent me not only my kids ashes but a certificate, card, and he is in a beautiful redwood box with a lock and his name engraved on the top plate. Dr. Watson is so caring that she even picked that with respect and compassion in mind. Thank you Dr. Watson and I know O'Malley is up there hogging all the squeak toys he can find. I will always love you O'Malley, my bestest buddy and until we all meet again, everyday I will try to be loving and kind to strangers just like you!" Monica Urbin
---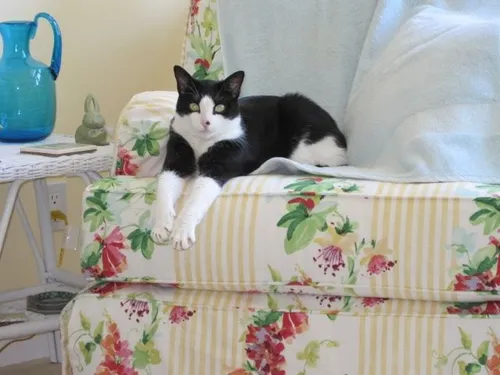 It is four weeks ago today that my beloved Bruiser boy crossed over the Rainbow Bridge, and he is as deeply missed now as the moment he took his last breath on March 19, 2020. The only saving grace of his passing is that I was able to hold him in my lap -- stroking his beautiful, soft fur and telling him how greatly loved he was and always will be -- sitting in the sunroom of our home where we spent most of our 10 years together. I am indebted to Dr. Watson for helping us both navigate this transition with peace, compassion and grace, in spite of the incredible difficulty of saying goodbye to a companion so dearly loved. - Chris Sanborn
---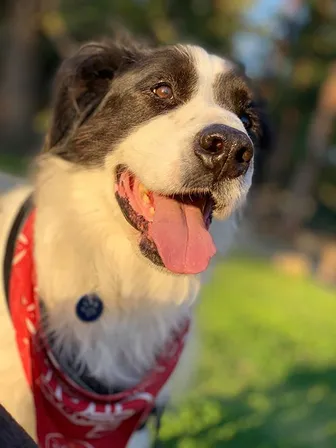 Albert was truly one of the kind; nicknamed 'doofus' for that goofy grin he'd give us, his favorite days were lying by our side watching TV or out in the garden during a warm spring day. - Brandon Schott
---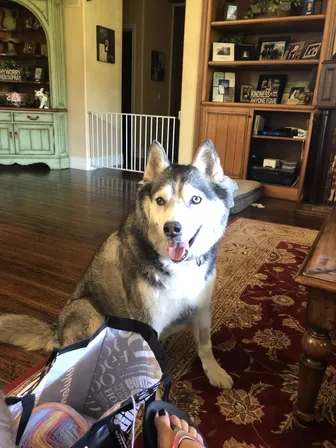 Bella was such a sweet dog, more like a lab than a husky! She always was so vocal and could sing like no other. We will forever remember her sweet temperament and her love for us. We love you Bella and your sister Hope will miss you so much. Our hearts are broken but we know you are no longer in pain and you are running free with Max and your Dad Koa. Keep singing baby girl Bella. We love you forever and will see you one day again! 😥💔😥💔🙏🏻😥💔😥 -Wayne and Carolyn Moss
---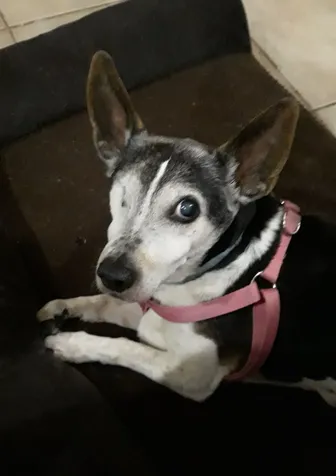 We were blessed with having our Sweet Sadie for 15 years. She was part of our family and will he missed. She was my best friend, fur baby, and companion. Until we meet again My Sweet Sadie. xoxoxo's. Run free with out any pain. -Andrea Shaner
---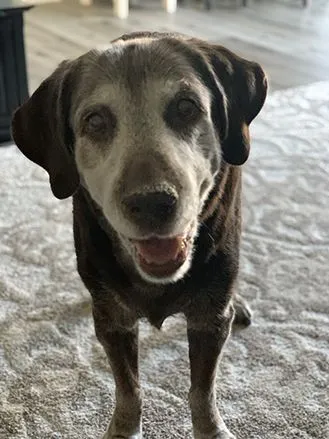 Charlie lived a loved life for 13.5 years. He was such a good boy but was also naughty, he never left the puppy stage. Even at the end, when standing was difficult, he'd manage to jump up and clear off the baby's high chair! He had so much personality. I could tell what every one of his different woofs meant, it was like he could actually speak. He had the softest ears ever. We miss him so much. Hoping he is happy in dog heaven. -Kathy Hancox
---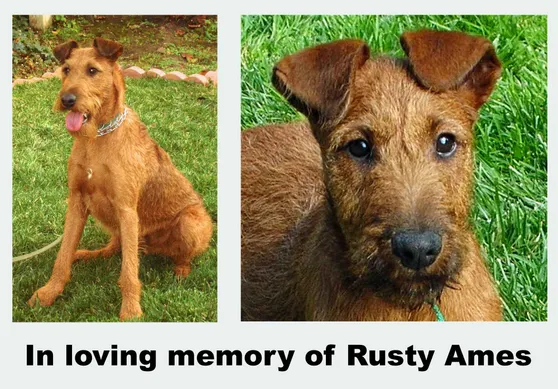 ---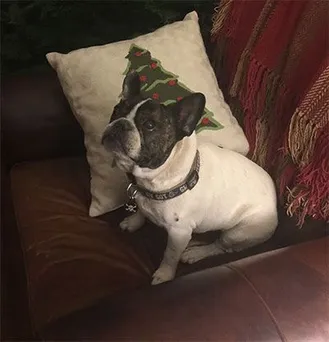 My dog Cooper was the most special dog ever, I know everyone says that but he was my canine soulmate. From the day her picked me to be his mom it was love at first sight, I will never forget the love he gave me and my family, my granddaughters loved him so much, he was such a part of their lives, I will miss him forever. Dr. Lorraine Watson made this tough time so much easier, when he left this life he was in his home in our arms, thank you Dr. Lorraine. " Christine Robertson
---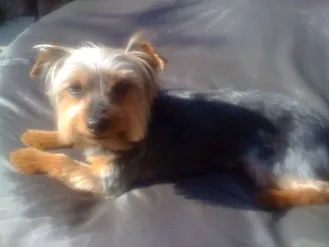 Bentley Azure, Bennie as he was always known, was with our family for 17 years giving friendship and loyalty beyond. He was the most intuitive dog, one that was able to relate to a human in a way that is really impossible to describe. I have had dogs my whole life. Bennie was just a 'soul' dog. He breathed with us, he love with us, he felt our pain, we felt his. Bennie loved life, he was a super active guy who thought he was 100 lbs big. Loved long runs on the beach or wherever. Loved naps in the sun a lot. Loved little Sunday rides on the Duffy in his lifevest. Loved long car rides to kids' colleges even more. Denny coffee stops at the 150 mile half way point. He was up for absolutely anything. He loved our friends over many years too. He remembered anyone he ever met. It was so sad to see him age because, to be honest, as old fellas do, he lost the ability to do all of the above. It was sad to see. We were so grateful to have such careful help from Dr. Lorraine, aiding him to move on, free of his old age and miserable suffering around his alimnents and intense anxiety, quality of life completely gone and in pain. Thank you Bennie. We love you. Life is hard without you at the moment. You are/were one in a trillion." Johanna Spinks
---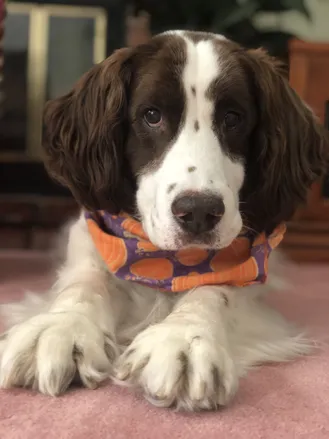 I've always had the pleasure of having animals in my life, but I've never had a bond with an animal like I had with Baxter. Before he came
into my life, this shy and gentle boy was abandoned and found wandering city streets with almost no fur from a thyroid condition. He had an adorable love of fetch, but I took him unsure that he would come to feel much affection for me. I took him knowing that I could at least give him a comfortable life after difficult beginnings. He came to be so much more to me than I could have imagined. Having a creature who had been through so much come to trust me the way that he did was profoundly humbling. His play, his exuberance before walks, and his breakfast dance are unforgettable; so, too, is how he would smile with ears up and a wagging tail when I had been out of sight for a while, after which he would come to lean his head against me and breathe deeply before melting for pets. His gentle soul showed many foster cats that dogs can be friends and won the love of my infant nephew. The five and a half years he had with me and my family was not enough. This special boy continued to have stranger anxiety and fear of clinical offices throughout his life, so it was a relief to be able to say goodbye to him at home. His absence is still surreal and I cannot express how much I miss his kind and patient presence.
He was so worth it. Always. -Ariana Rogers
---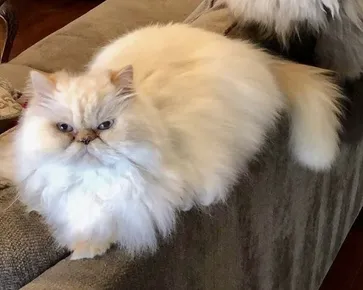 "Our beautiful Meem. Thank you for 15 years of love, companionship, comfort and precious memories. We love you and our family will hold you in our hearts forever." Justine McHale

---
"You gave us 13 wonderful years but will forever be in our hearts. We will miss your silly smiles and the way you always wanted us to throw your ball for you. There was nothing like receiving a slobbery wet tennis ball in our laps. You will always be the best buddy. We love you so much. Be free and run and play to your heart's content old Taz Buddy!! " Rose Crawford
---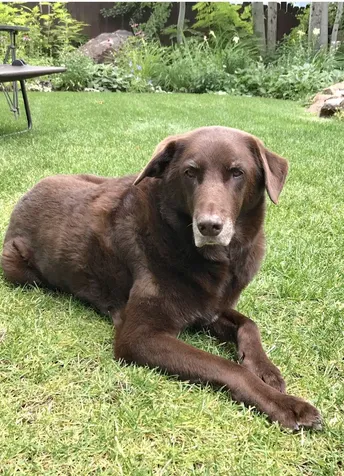 "Zeke was a gentleman and mentor to animals and humans alike. His calm, steady devotion helped to raise all members of our family. Thanks to Dr. Watson, when his body was done, he was able to lay in the cool green grass that he loved to draw his last breath, surrounded by the humans and animals who loved him. We love you Z-man!" Jane Nicolais
---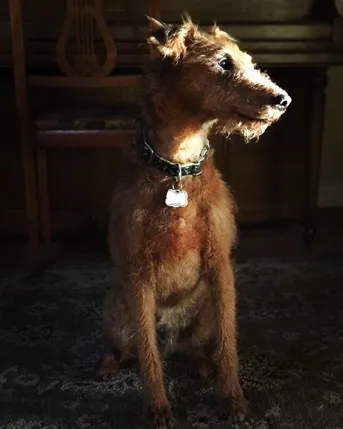 "Our Finn, what a Irish Terrier is supposed to be fiery, loyal,intelligent and a true companion. He was that and more...constantly communicating to us through his bark, howl or talking. He'd wake for his nighttime excursion, hesitate to find the proper toy to go with him,he'd carry it to his door, gently set it down, do his business come back in pick it up and go to bed. He was our protector from those dangerous squirrels, any animal on the tv, carnivorous vacuum cleaners and virtually all remote control toys except for BB-8, he was cool. He was the finder of all gross things and would happily consume them for our viewing pleasure when he later vomit them up..on the carpet. He enjoyed gross things almost as much as popcorn, but never has one seen the laser-like attention span when one held a bowl of popcorn. You were the best at being a counter surfer, bed hog and your gentle "herrrrrr" noise you made when you were content, will be missed so much. I will not miss you jumping on my dining room table to look for food....well..maybe a little bit. Thank you Finn for loving us, making us laugh, being with us when we cried, being Lolo's sidekick when no one else would, thank you for standing between my kids and other dogs that you were trying to protect us from, thank you for staying with my mom on her hospice bed, thank you for making yourself the guardian of Shelby and most of all, thank you for helping us remember what this life is about - to give love and receive it. We love you and miss you every moment of the day." Belinda Brown
---
---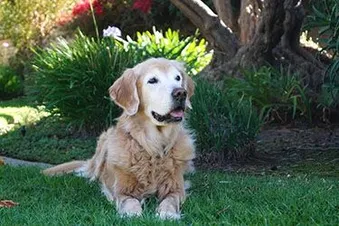 "Our little Roxy girl arrived in the winter and was panicked when there was no more snow to pee on. She welcomes and endlessly wrestled and ran with Hurley. We will never forget your fabulous feathery tail waving in the wind as you ran from one suspected gopher dig to the next. You were always happiest around the babies at the park, laying in the shade under the slide. We miss you, and will always be grateful to have had you in our lives." Lisa Harvey

---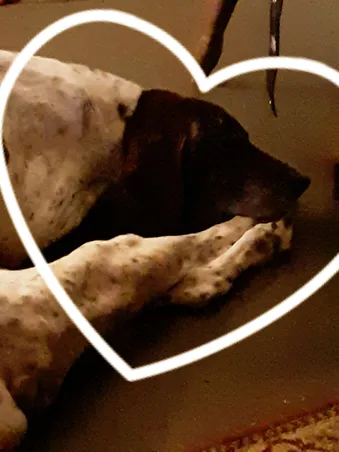 "Our joy, our best friend and super hero Zeke. We will always rememberthe way you made us laugh and the way you gave us comfort when we weresad. We will cherish the memories and love you always. Love, YourFamily." Bianca Sepulveda
---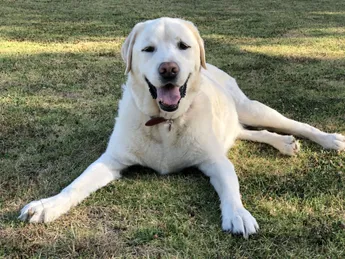 "Strive to be the person your dog thinks you are. Thank you Kaja for your unconditional love and we will honer your memory with these words always. We love you so much. Your mommy and daddy" Robert and Darlene Jordan
---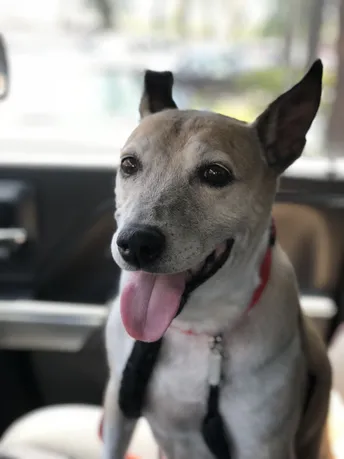 "Our sweet Pepsi... we will miss you so much !" Marlene Muir

---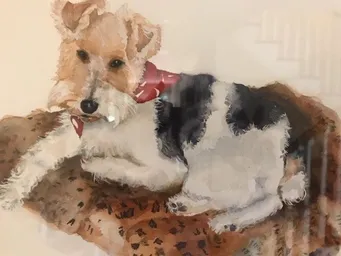 "The time we had been dreading had arrived, and it was all too obvious to the family and to our beautiful 15 year old female wire fox terrier.After all the joy, love, and happiness she had showered upon us, we could no longer watch her deteriorate from the ravages of age. We knew it would be a disservice to her to not have her gently pass at home,surrounded by her familiar setting. We phoned Dr. Lorraine Watson upon recommendation, and were so thankful that she treated both Divot and us with such a gentle, soothing, and calming approach. The whole procedure was very smooth and humane, and we were able to send Divot across the Rainbow Bridge with the utmost love, caring, and compassion, all qualities Dr. Watson embodies. We are so thankful for her making one of the most difficult days for us much better."-Paul D. Sanders-
---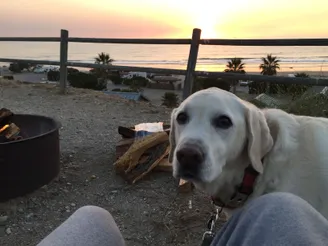 "Rest in Peace Odie. Good dog, great companion, and beloved family member."
Michael Bower
---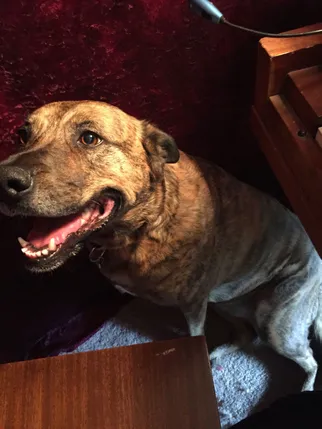 "Lily was a beloved member of our family for almost nine years. We adopted her from a rescue at the age of 1-2 years, and she helped fill the emotional hole left by the loss of our prior large mixed breed dog Oreo who had passed in the year prior. While Lily wasn't too sure about other dogs we might pass on a walk, or new people when they first came in the house, neither my wife nor I have ever known a more loving animal toward its owners. She definitely had no "intimacy issues" (unlike our prior dog), in that you could stare into her eyes from inches away as long as you wanted, as long as you were petting her and didn't mind her trying to lick your face. Her love for us was so palpable and it leaves a big vacuum, coming home now and not being greeted by her. We will miss her but are grateful for the time we had with her, and she will always live in our hearts." - Erik Bork
---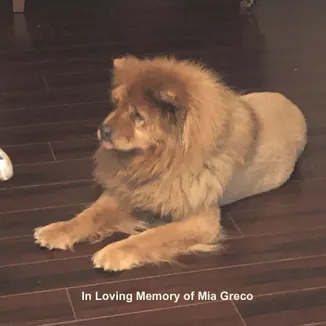 ---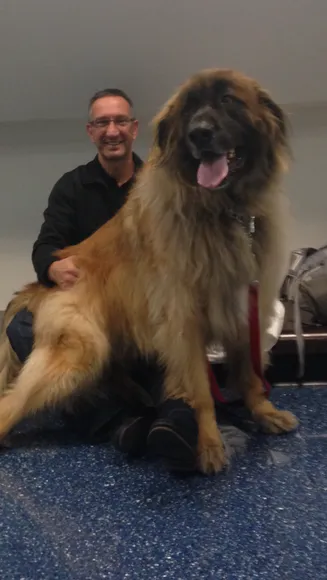 "Guinness was our 190 lb Leonberger gentle giant. He brought such joy and happiness to our family for almost 11 years. He was a regular at Starbucks, Barnes and Noble and CVS, where people would crowd around to see him. He will always hold a special place in our hearts." - Maggie Mahoney
---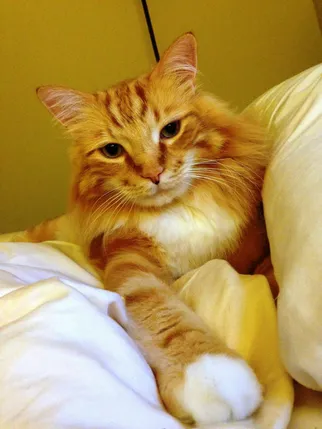 "Toaster and his brother Floco came into my life when they were 2 months old. The three of us were inseparable. After 15 years of a happy life, we lost Toaster to heart disease. Those who knew Toaster knew what a brave, tough and special cat he was. Being a Maine Coon, Toaster weighed 27 lbs at one point! Floco and I miss Toaster very much and he will always live in our hearts." Anita Stone
---
"Zero Franco 10/24/04 - 5/13/19 Loyal and loving companion for over 14 yrs. Zero brought light to all situations. He was our perfect little man. Things won't be the same without him, but we are forever grateful and lucky for the time we were able to share with him. We all miss and love you very much Zero❤️ " Allegra Hernandez
---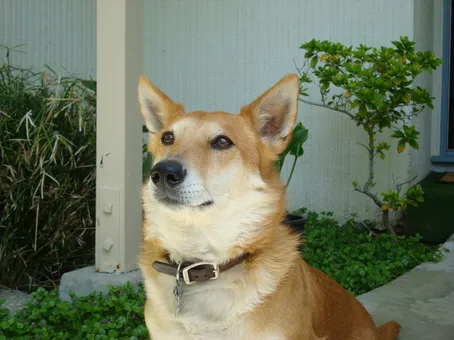 "Max gave us nearly 16 1/2 years of love until his last day, following us from room to room. The last year was especially meaningful due to the care provided by Dr. Watson, who managed his arthritis pain for optimal quality of life. In-home care was such a blessing and allowed Max to receive care without causing him distress. Of course, it provided us people with much comfort as well. We miss him very much!" -ROBIN STUCHINSKY

---
I adopted Ortiz 11 years ago, not realizing he was the best thing that'll ever happen to me. This boy was my savior and helped me get
threw the darkest days. I'm so deeply upset that I'm loosing my save and grace. This boys had been with me threw it all. I'm so emotional knows I won't have him here much longer.". Jenna Andree

---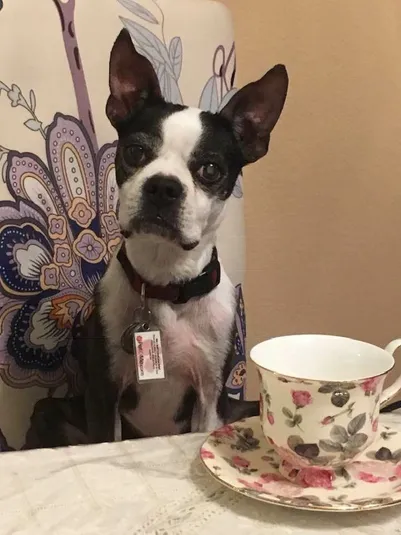 "Maisie came to us from Boston Buddies rescue 10 years ago. She was big sis to rescue pups, Jack & Mindy, who miss her terribly. She was a devoted companion who never left her mommy-person's side, especially when there might be ice cream or apples on offer." Joyce Donohoe.
---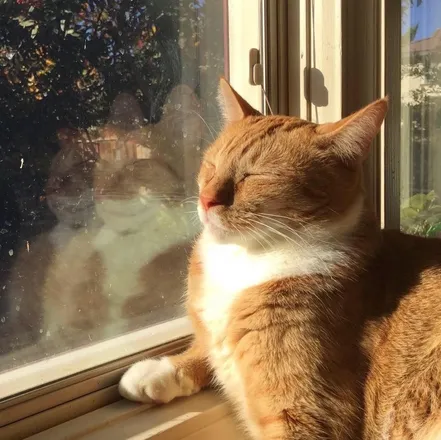 "Moe was a loving and special soul who was a friend to all. He would greet you with his tail up and twitching with joy while he meowed "MOE" at you to let you know how happy he was to see you. He loved to sit on laps and purr so very loudly to show you how much he loved his life. Sadly Moe was a victim of cancer and succumbed to the disease. Now that he has crossed the Rainbow Bridge he is free and no longer suffering. We love you so much Moe." Sarah Roth

---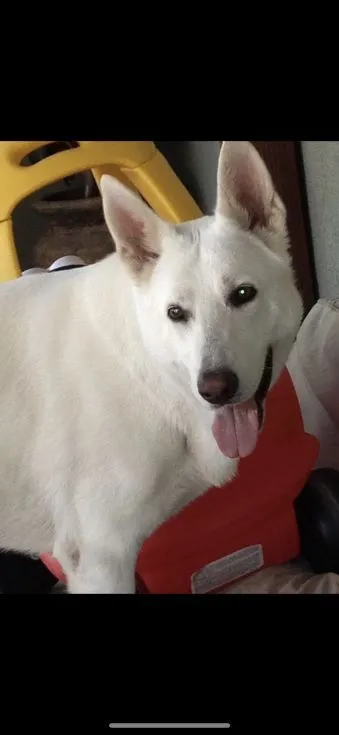 "Jake was such a sweet soul to everyone he met. He was an amazing and loyal dog to our family. He let the kids dress him up all day if they wanted to. He played with his toys everyday just like a puppy up until he was 12! We will never forget our sweet boy!" Sofia Eselin
---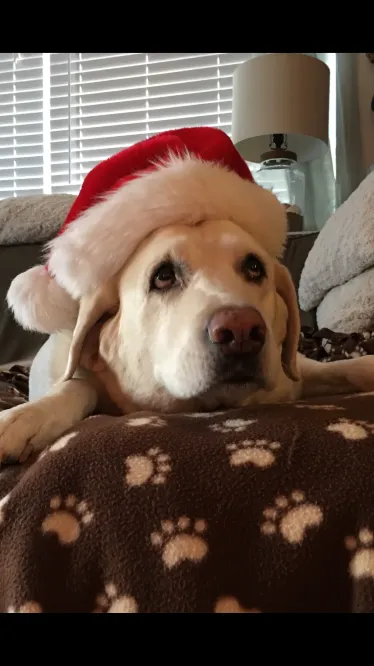 "Marley Danko 2006-2019 Thank you for bringing joy, companionship, and unconditional love into our lives, Marley. We miss you dearly." Rachell Danko
---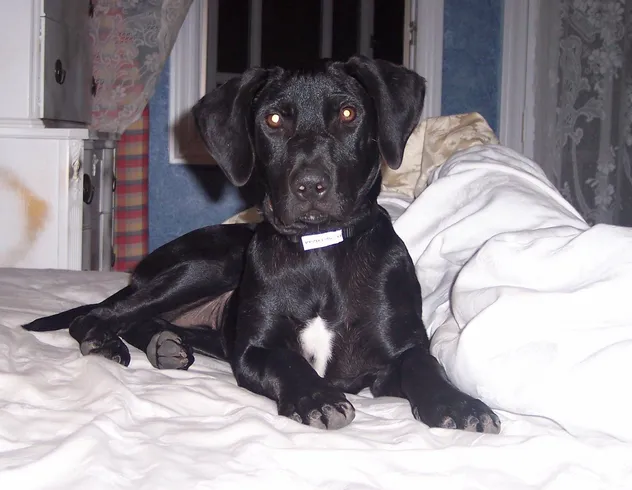 "miss you Tris XO" Melissa Mabry
---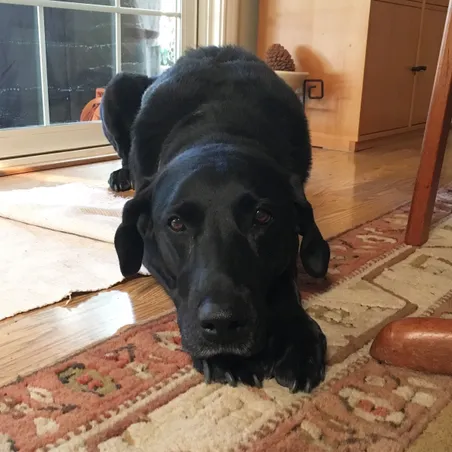 Lucy - You shared our life for 12 years. You were sweet, goofy,
enthusiastic and always a good girl. You loved life and food. The beach
was your Disneyland. You were always up for a walk. You took good care
of us and we will love you forever." Paul and Elizabeth Greengross

---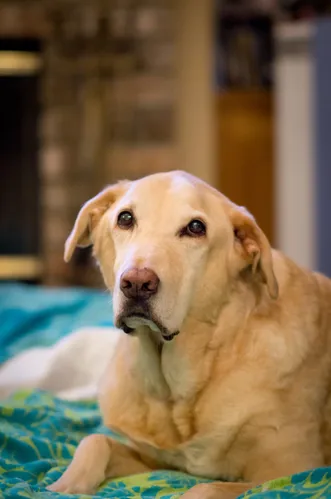 "Our beloved Sam, thank you for 15 wonderful years of companionship and unconditional love, you truly were the best dog ever and you will be missed forever. When we are missing you most, we will remember the day that you were so stressed about having to wear a muzzle on a public tram to go to Devil's Postpile in Mammoth,that you stood on your hind legs on the bus and walked to the back to our seats so you could use your front paws to rip off the muzzle! The funniest thing anyone had ever seen, a treasured, precious memory. To my shadow, that will never really leave me, I will love you forever." Lynn Kuha

---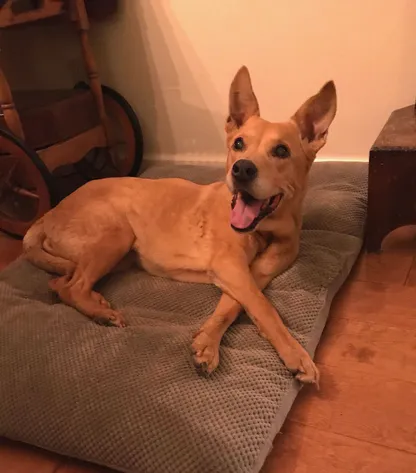 In loving memory of Angel Bill and Lu Huntington
---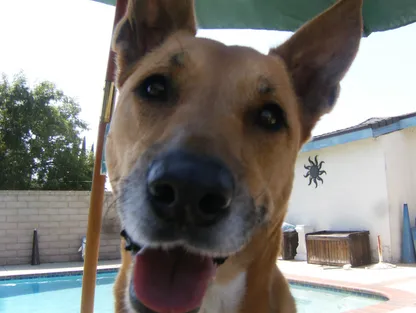 "Lady was born on Mother's Day, May 11, 2003. We picked her up on the following Father's Day, June 15 at just a few weeks old. Her mom had been rescued and they didn't know she was pregnant until they got her home and to the vet. Everyone wanted to name her what I considered boy names, so I squashed that by calling her my Lady. She was truly my kind of dog. She was mischievous, rowdy, dirty, and boy- crazy. To know her was to love her. She was so in tune with not only our emotions but also her own. I always knew how she was feeling and vice versa. She was always an excellent communicator. She loved chasing squirrels and ducks,going swimming, going on walks, meeting people, laying upside down on the couch, killing squeak toys, and giving lots of kisses. I grew to be an adult with Lady by my side. We played and cuddled, swam and raced,shared special treats and made lots of friends together. She saw me through the end of friendships, breakups with boyfriends, the loss of other pets, and the loss of my brother. Whenever I needed her the most, I would bury my head in her chest and she would lovingly kiss my forehead, taking such good care of me, as always. She was truly my best friend and soul mate. I've never been able to imagine my life without her since the moment I held her in my arms. I will always love my baby. After giving us nearly 16 purely joyful years, she left this world peacefully at home with her loving family by her side as we looked each other in the eyes saying goodbye for the last time. Rest peacefully, my love. I'll miss you forever. 💜" Erin Harrigan
---
"Van Gogh was the sweetest cat a family ever could ask for. He came to us from a park and filled our lives with joy! He will be missed and always loved." Dale Appelbaum

---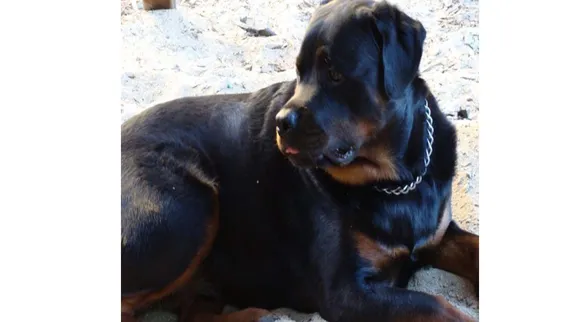 "Rest in Peace Gentle Giant Buster. You will always be the KING. Thank
you for protecting and loving us for the last 12 years. You will be
missed terribly!"

Spaeth family

---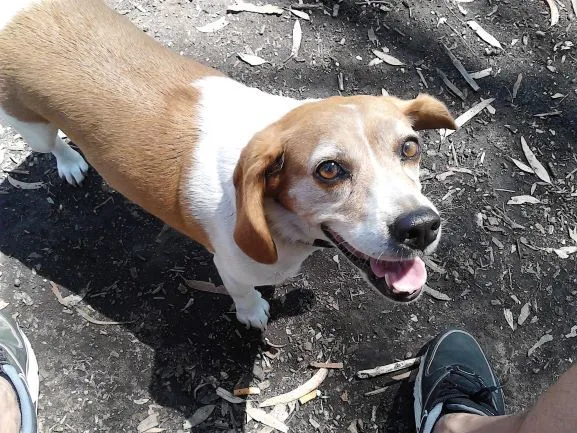 "Good bye Ginger. When you came into our life, we didn't know you would become a permanent part of our family. We're happy you stayed. Thank you for bringing happiness to our life. We miss you mama!" - Mark Lara
---
"You will always be in our hearts."
Eve Sagi
---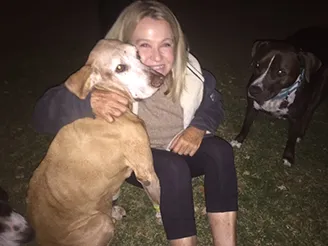 "Yesterday we had to say goodbye to our beloved family dog who has been our constant friend for 13 years. We called Dr.Watson, a referral from our veterinarian, to come to our home so we could spare Duke any trauma from spending his last moments afraid at the vets office. Duke drifted off to sleep in his favorite place at home while we stroked his head. Dr. Watson is professional and yet so loving and compassionate. Thank you Dr. Watson for coming to our home and providing such a peaceful goodbye for us and for Duke. I wouldn't do it any other way."

Rhonda Bierschenk



---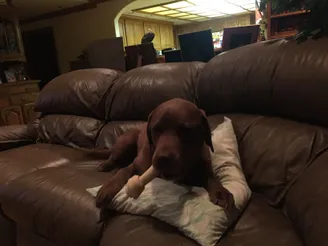 "Our beloved Bijou. She gave us such joy for 13 years. Thank you, Mama
Bijou."

Carrie Shavinski

---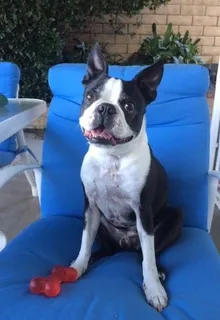 "Thank you Dr. Watson for your kindness and gentleness when assisting us with Barcley's end of life moment. This was the first time we had in home care with this, and we are glad we did. It was stress free for Barcley, and much more meaningful for us. It allowed us to be with him in his home environment, and we were free to grieve in private. Thank you!" Cindy Pelter
---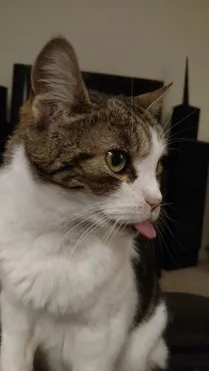 "Tinker was character and will be truly missed". Darren Vadnais

---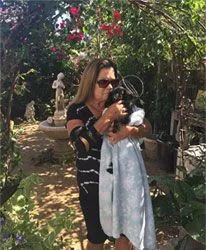 "Annie's last day in our yard💗"

---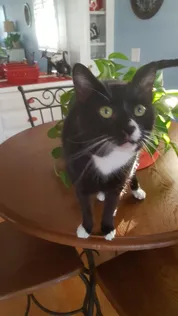 "Thank you Dr Watson for your compassion and caring. You made Benny's
passing less stressful for both me and most importantly Benny."

---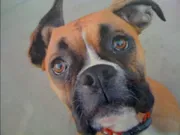 "Quincy Jones. October 15 2008- Aug 11, 2018. Her only fault was that
she could not live forever."
---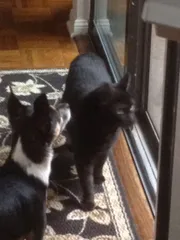 Ollie brought our family so much joy and happiness... she will forever
live in our hearts.
---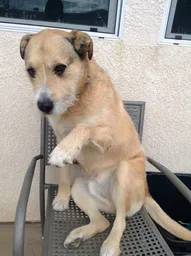 My family and I were so devastated to lose Chanse. I would say he was a good dog, but even that would be an understatement. He was the sweetest dog ever, with the warmest heart and smile. He loved to howl for the sole purpose of making us smile, and he
would shake our hands and dance with us. He would cross his legs and make us laugh. Everything he did was to make everyone around him happy. I miss him and his big heart so much, but it comforts me knowing that heaven gained another angel.
- Oksana Koulinich
---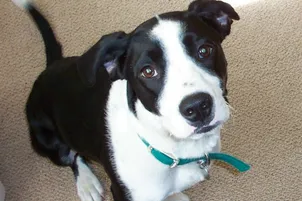 "Oh my little sunshine! He was our heart and our joy. He also split eardrums with his bark and and melted hearts with his big brown eyes. He was a protector and a cuddler and a foodie. Nothing said summer like holding a piece of corn on the cob so he could expertly the remove and consume the niblets. He was a comfort animal long before the label existed. Thank you, my little tiny Thomas (he wasn't tiny), for letting us love you and and for knocking over two year olds so you could be returned to the pound twice giving a chance to find you. Thank you, Dr. Watson for providing what I found to be an invaluable service -at home euthanasia. Your calm, caring demeanor kept me calm, and able to say goodbye to our boy in a place that was most comfortable for him - home."
- Karen Salinas
---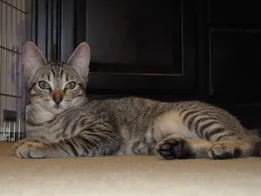 "We will miss our Katy."
- Lynn Crowell & Robin Flowers
---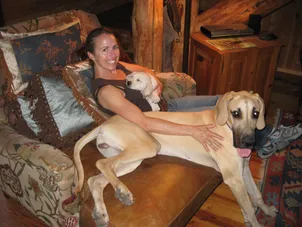 "Yogi lived an active life with Bella, Cooper & Tucker. He was like a gazelle running across the field and always so gentle with those who needed it. He is missed by everyone who loved him. Having Dr. Watson all of these years to make each of our pet's final moment a peaceful transition is truly a blessing."
---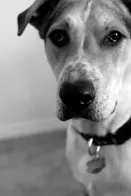 We are truly blessed to have had Roscoe in our family and will ALWAYS miss him dearly. He was such an integral part of our lives having come to us as a 3 month old puppy. We had 12 great years with our adventure dog. Roscoe was always game for a hike, road trip, camping, game of ball. You name it, he loved it! A simple, "You're a good boy Roscoe" evoked a tail wag so hard, we had to issue safety warnings. He was also the great protector to our son and slept with him every night until his passing. He will always be remembered fondly for how much he loved his humans. RIP Roscoe/R-Man/Greatest Dog Ever/Daddy's Garage Dog/Child Protector. We will LOVE you ALWAYS!!!!
---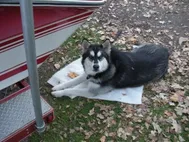 My Nali-Bear. We'll miss you forever.💔
---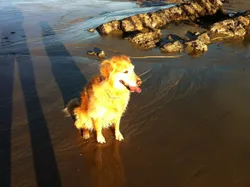 I have lost my first lieutenant and one my best friends. Never be another like her.
---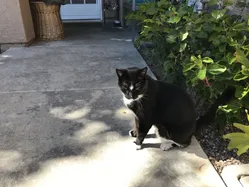 17 years ago your first family left you behind when they moved. I'm so grateful for that because you came and found us. You stayed with us through all of these years and we could never have loved you more. You were such an amazing cat but an even better friend. We will love you forever Poncho and we will never forget you. Thank you for choosing us. You made our life so much better❤️. Dr. Watson, Thank you for doing what you do.
---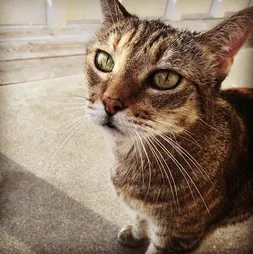 Sweet Zoë. You were a special soul and a wonderful friend for the 18
years we had together. Rest easy, little cat. I'll see you on the other
side.
---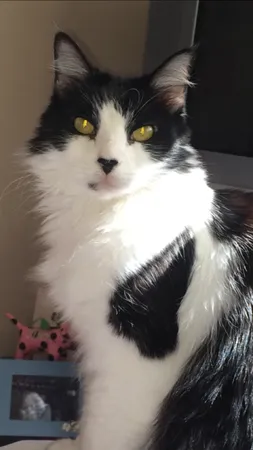 Rest In Peace Squeaky.. I had you for 15 years since the day you were born ,you're my sweet precious little angel and I'm so sorry we had to let you go but I'm so happy you are not in pain anymore.. I'm so happy I got to hold you in my arms and hug you and kiss you and give you all the love I have as you took your last few breathes.. I love you so much baby.. you will always hold a huge part in my heart that no animal or person could ever replace.
---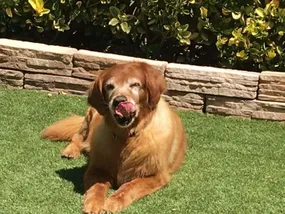 We adopted Mindy, our "silly 'o bear", as an ill senior so we didn't
know how old she was but we were blessed to have for the 14 months that
we did. At her old age she enjoyed short walks, loved to roll around in
the grass and had a very healthy appetite. Missing our girl 😢.

---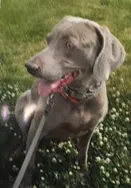 In Loving memory Alex Kelley 10/06-8/18 Sydney Kelley 7/06-01/18 Two
beautiful loving and loyal companions, you were quite the pair and made
each day full of smiles and adventures. You will be missed. Rest In
Peace. Always in our hearts.

---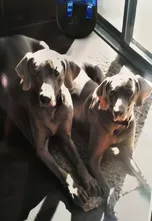 Alex and Sydney Kelley 2006-2018. You were loving and loyal companions

who brought a smile (and lots of exercise) to every day. You will always
be in our hearts. We miss you both. Rest In Peace.

---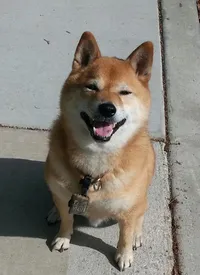 Kazi (short for kamikaze) was a true blessing in our lives. He made me
and my husband better people for being in our lives. It is still not a
reality that he will not be with us everyday in our home but will be
forever in our love and hearts. He will be missed beyond words. Dr.
Watson was very caring and kind thought Kazi's journey to peace.

---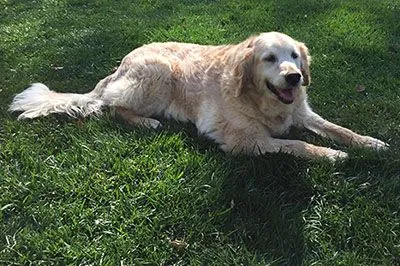 Thank you so much to Dr. Watson. She was very gentle and took her time when it was time for us to say goodbye to our wonderful golden, Faith. She passed so peacefully and for that we are very grateful. We will always miss our sweet Faith.
-Theresa Paden

---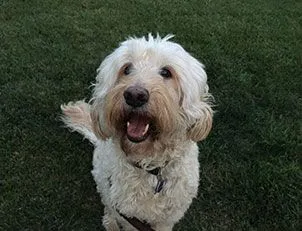 "In loving memory of Tagg Dechene"

---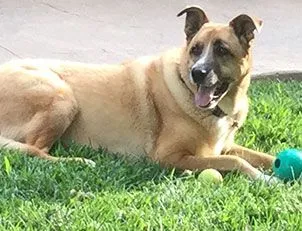 "Our boy Murphy"
---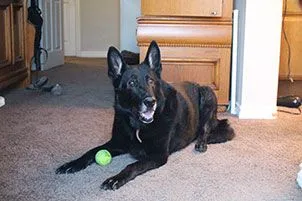 "Coal was our beloved German Shepard rescue who gave us 13 wonderful human years of life, companionship, protection and fun. He was an avid lover of birds, squirrels, rabbits and anything he could chase! running and protecting our home were his favorite pastimes. We will always remember him for the fun that he ultimately brought us with his shenanigans outside. Thank you Dr. Watson for providing a peaceful,beautiful transition for our Coal."
-Jeanne Urquiza
---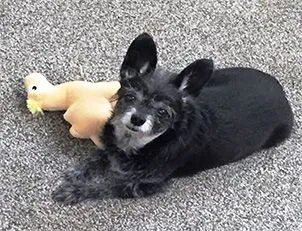 "In Lee Lee's final hour an angel knew how to escort her into Heaven with dignity and love. Dr. Watson was there within an hour and she allowed us to cuddle, talk and assure Lee Lee that she was safe with her loving family. Thank you, Dr. Watson, for your compassionate help in our time of need."
-Mike and Marie Furney and Family
---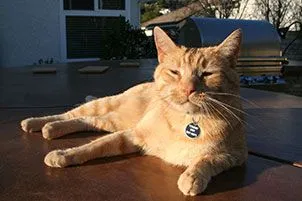 "Tommy came to us in 2002 along with his brother, Teddy, as an orange tabby rescue kitty. He was very independent, vocal, cautious, and hardheaded, but had a wise nature. He was typically not a lap cat, nor one who liked to be held. He would disappear when people were visiting the house, so other than my wife and I, we were the only ones to really know him. After his brother was suddenly taken from us 4+ years ago and moving into older age, Tommy gradually became more loving while starting to purr when being held, petted, or talked to, which he hardly did in his earlier years. Tommy was not a cat that rubbed on you, but always loved to be petted, scratched, and massaged, and oh did he get those. He was a gift that enhanced our lives and we are so pleased we were able to share our life with him, while hopefully making his comfortable and pleasurable. We miss you Tommy. "

-Bob Murawski

---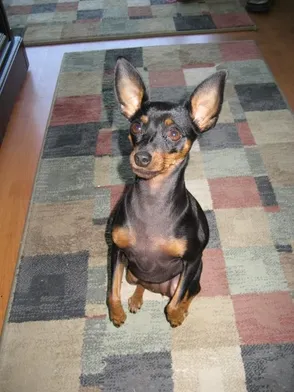 "Snickers helped many humans in her life and she was a kind and gentle soul that will never be forgotten in our family. We had the honor of being her parents for 16 years. After my daughter left for College, we got stuck with her. How lucky are we to get stuck with the cutest most beautiful soul of a dog. She was one in a million. Good bye my dear fiend and thank you for going on a wild ride with us for 16 long years.I owe much of my business's success to you as you were with me every step of the way. Thanks for teaching Michele how to love too! Thanks Co-pilot. I miss you."
-Chuck Tapia-
---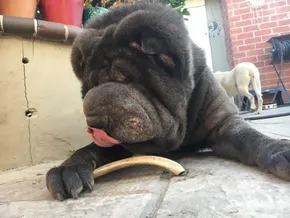 "Dear Wilbur, You lived a good long life of 14 years. You were as stubborn as a mule. You had so much personality and love. Your high pitched whine and low powerful bark were impossible to ignore. You could always share the smallest bed with the largest dogs. You constantly made us laugh. We love you."
-Dave Jeffreys-

---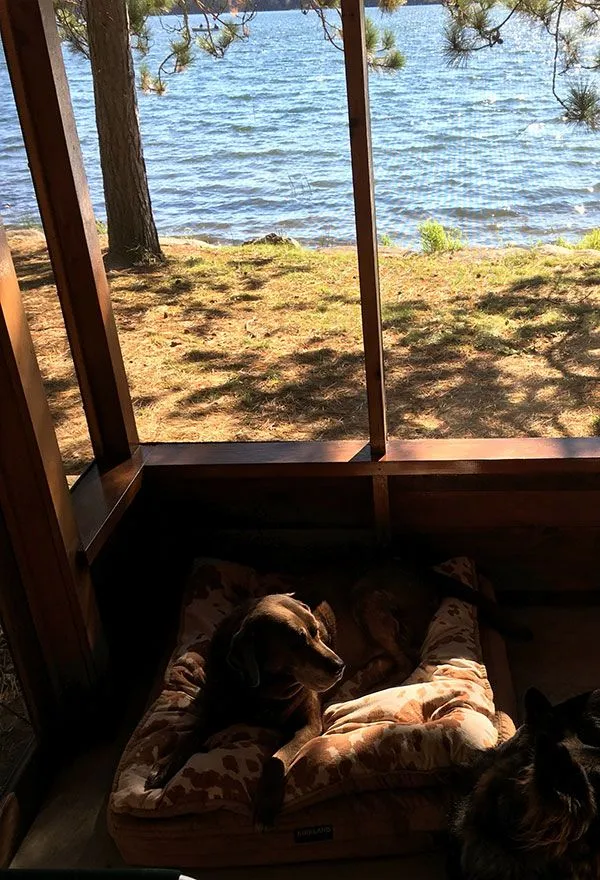 Our Kona was the happiest dog in the world. When you were with her you had to be happy because she was so happy. A very patient and gentle soul is Kona. We miss her.
-Robert Griffin-
---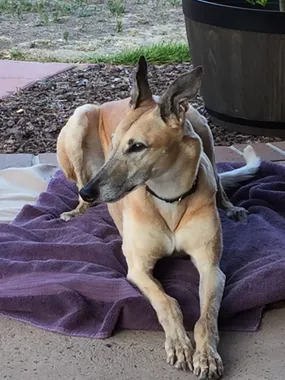 "Suzie was my third greyhound, I've had greys since 2000. I've had greys longer then I've known my husband! I love this breed. they are gentle giants who lounge around, are very sociable and don't need much from humans other than love, soft beds and short walks.She raced until she was 5 years old before we got her. She was a joy to all who knew her,not just her daddy and me but all our neighbors, friends, family and even our church! She was in very good health most all her life. God was merciful she went downhill fast at the end. We were very comforted to have her final hours spent at home. She will be missed, we are glad she is no longer suffering."
-Karen Benyo-
---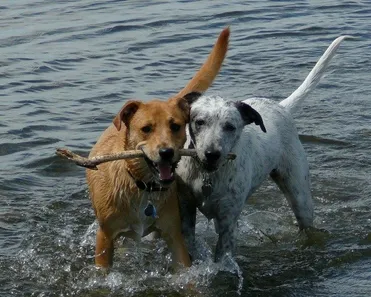 "This is Ginger & Wasabi Dickinson, in the Columbia River in 2010; one of our favorite photos of them together. They both came into our lives as puppies in 2007, from VCAS in Camarillo, CA. They were best friends and had lots of adventures with us, going on road trips, camping, hikes with our friends, dog park visits...so many good times! Both of them lived a full life but still too short. Sadly, Wasabi crossed the Rainbow Bridge in May of 2017 and his sister Ginger went to join him in May of 2019. They were truly loved and are sorely missed."

-Cheryl Marks-
---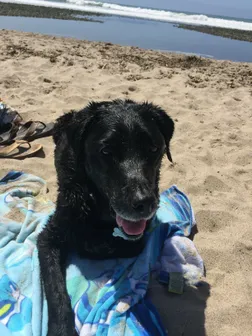 ABBIE 2005 - 2019

"We will miss endlessly playing ball and tug of war with you. We will miss your insistence on taking your leash in your mouth and walking yourself. We will miss you supervising all activities in and around the house. We will miss you guarding the house from strangers and welcoming our friends. We will miss you begging for food. We will miss stroking your velvet ears. We will miss your many kisses. We will miss our best friend. We miss you, Abbie, and will keep you in our hearts forever."

-Jerrilyn Jones-

---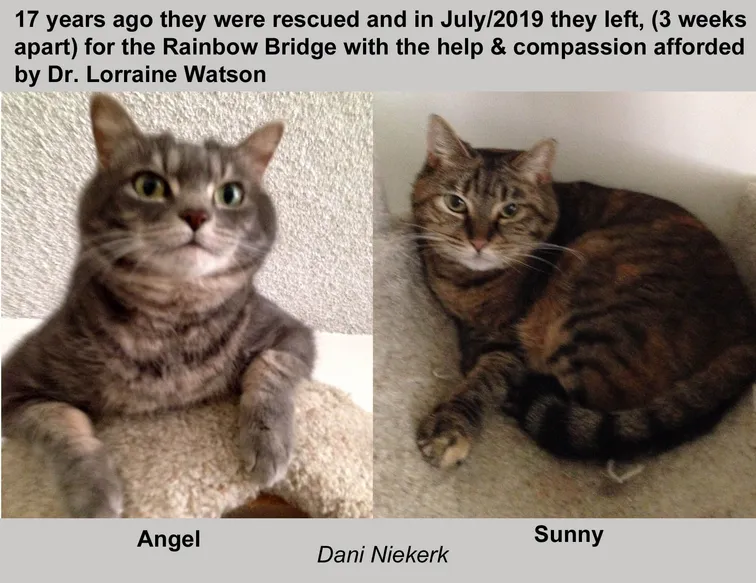 ---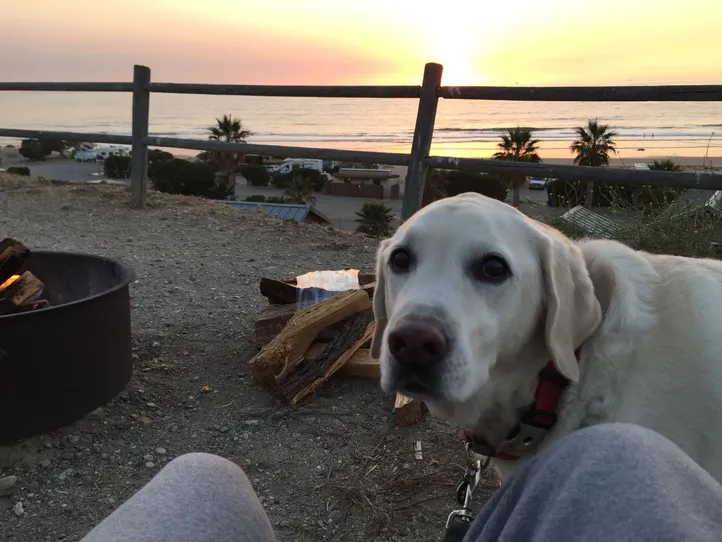 "Rest in Peace Odie. Good dog, great companion, and beloved family member."
-Michael Bower-
---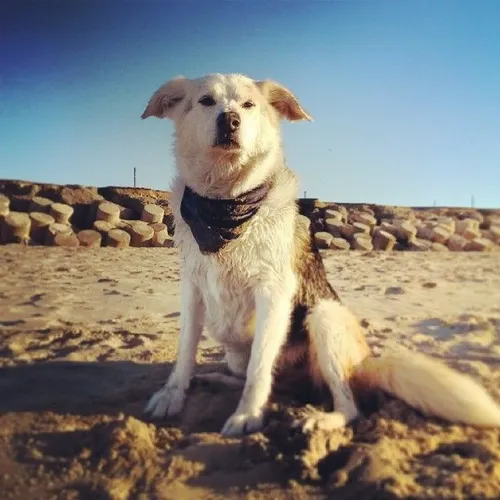 "Sebastian passed on the next level on August 13, 2019, estimated to be between 15 - 16 years old. I found him at the Camarillo shelter about 13 years ago. He was the calm, handsome dog that didn't bark or even come to the kennel fence. He was truly magical, a gentle soul to all people, children, and animals. He had a song written for him, starred in his own music video, and has been in one movie. Sebastian has roadtripped to more than 20 states with me, even including crossing the border up to Canada to go to Whistler-Blackcomb, going on numerous hikes across the US. He especially loved the ocean, laying down in the shallows til the surf would chase him, running away with a big smile on his face only to do it again and again. He patiently raised puppies and kittens. He was without a doubt the best dog for me, and I was his best human. I really thank Dr. Watson for providing such an amazing service, allowing Sebastian to peacefully pass away in his house surrounded by the animals and humans that he knew and trusted. Love you, Sebastian!"
-Jet Kauffman-
---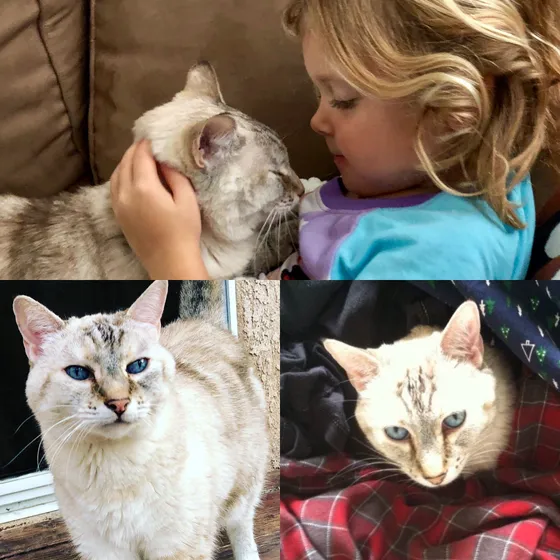 Tonight, the 28th of August, at 8:53pm, our fur baby Patch (aka "Patches") lost her fight with lymphoma and took her last breath in my arms, surrounded by her beloved Jeff and a home vet. My heart has shattered into a million pieces losing her so soon after Miss Biddy. This sweet kitten, who just celebrated her 12th birthday, was nothing but pure joy and light in our lives... during times of bliss and days of darkness... She has lived through the bright and joyful newlywed days, a move across the country and back, countless pregnancy losses, and the miracle birth of our little Sage. She connected with our daughter while she was still in the womb, purring next to my belly each night along until we brought her home.. She and Sage had in inseparable bond from birth till now.. and my heart breaks knowing that Sage has lost one of her best friends, who slept at the end of the bed each night, watching over her.. Patches.. oh I will miss you so very much my beautiful girl!!!!!! I will miss you walking and purring on our heads at night, waiting by the gate for snacks in the early AM, and looking for your evening "breakfast" as I made dinner. I will miss your hunt for glasses to drink from, your love for outings with us on the patio, and your snuggly cuddles as we watch tv at night.. I will miss you eating cat nip while you roll in the sun "like a kitten".. I will miss you checking on Sage whenever there are tears.. and rubbing against her to give her comfort. You were my companion, my baby, my co-worker many days.. You made all of us happier with the love you gave.. and I am so very sorry you were taken from us so soon. I am praying that you have met Biddy at the Rainbow Bridge.. and one day I shall hold and love you again ❤️💔😿🌈❤️💔"
-Jennifer Layton-
---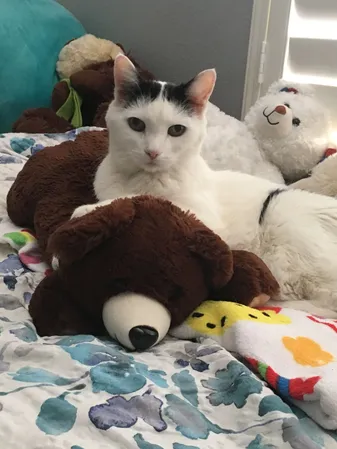 Our little baby, you were apart of our family for 14 years. You will always be in our hearts, and we miss you so much. We will miss playing
with you, you making biscuits on blankets, and hearing your meows everyday. We love you, Princess. Run free, baby girl!"
Love,
Your Family
---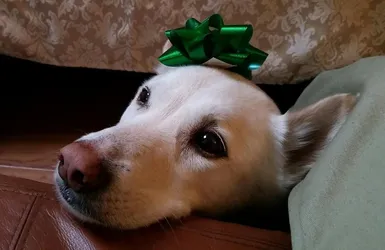 We are so thankful to have had Cesar in our lives. He was so sweet and gentle and weird. From jumping up on the kitchen counter from fear of fireworks, to hiding in the closet from the thunder, he stole our hearts. He will be missed dearly and will always be our sweetest gift.

- Karen Salinas
---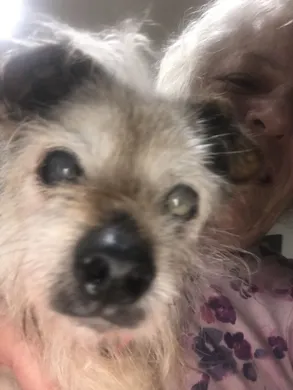 I adopted Poppy from the shelter. She was 18 years old and they discouraged me saying she won't live more than a couple of months. I had her for two wonderful years. When Poppy told me it was time I called Dr 4 Pets. Dr Watson is kind kind and compassionate. Poppy surrounded in the love of her humans and fur siblings as she peacefully crossed the rainbow 🌈 bridge. We miss you ❤️
- Rebecca Goldstein

---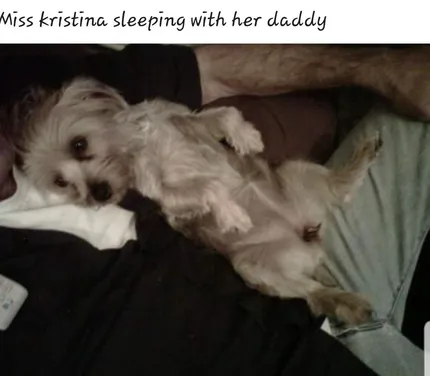 Thank u Dr Watson for the most peaceful, loving and caring way you took care of our girl Christina. It was the BEST CHOICE we've made was to have you come to our home. She was always terrified to go to the vet. It broke our hearts n we've still devastated but you helped in so many ways. Thank u again for making our girls passing a peaceful moment with her family by her side. You r the BEST!
-Susan Fearon

---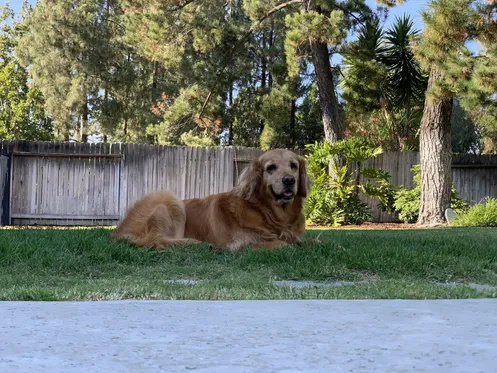 My sweet baby girl Ruby. I cherish every moment we had together. You always made us laugh and smile. You will always be in our hearts.


-Martha Northcott

---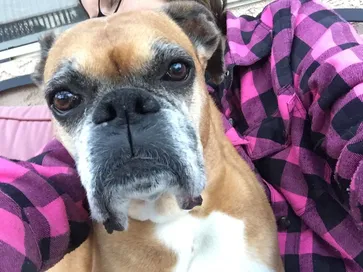 "Thank you Dr Watson for gracefully helping our baby girl Maynard go to doggie heaven."
- Ashleigh Williamson

---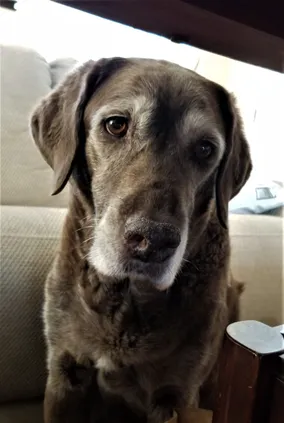 "Charlie, so happy you could be part of our life. Thank you for all the joy and smiles you brought to our lives and the stories we will be able to tell of our good times together. Thanks for the memories."
- Allan Paicius
---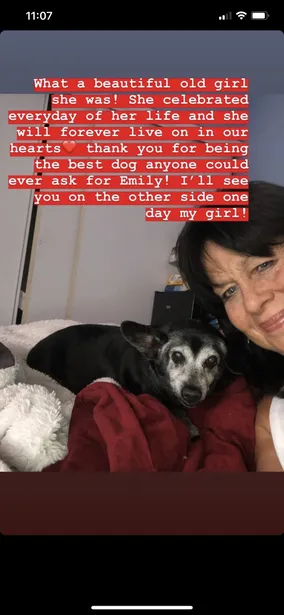 "I want to thank Dr. Lorraine with all my heart for the loving care she gave to my beloved Emily and to myself and my family during this very difficult time of Emily's transition from this world to the next. She treated Emily with loving care and all of us with kindness and gentleness. This made a very difficult experience so much better.
- Rose Mercer
---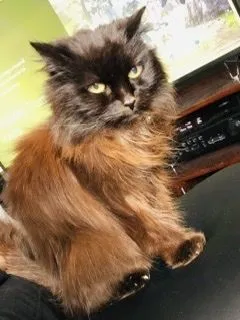 "Our sweet 17 year old Luna was the love of our lives. She was the most amazing animal. Super smart and loving. You will be in our hearts forever. Fly with the angels my sweet girl. I will miss my kitty kisses for some kitty hisses. Mommy and Daddy love you baby girl."

- Allison Norris-Austin
---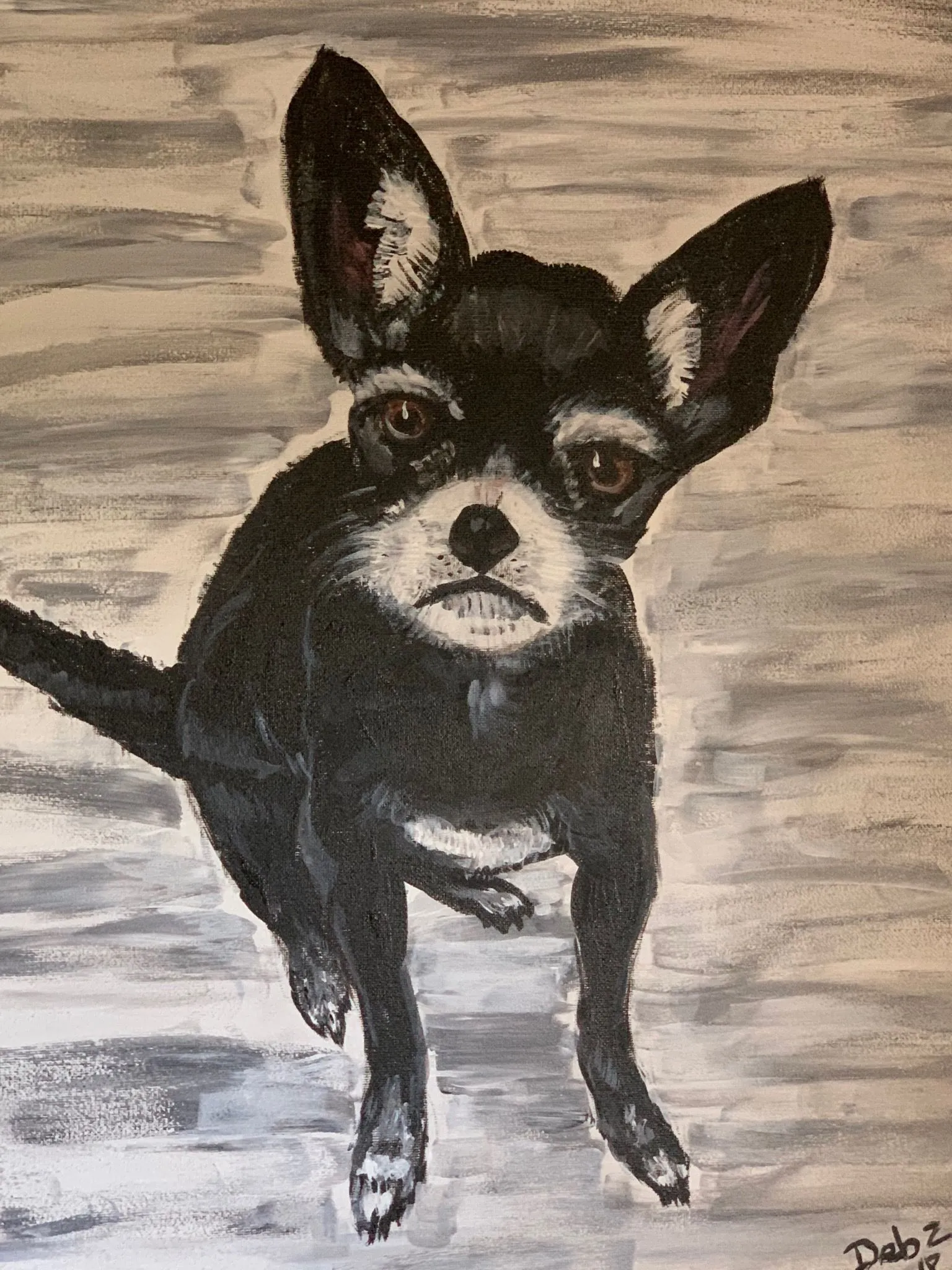 Mitzi Zahavi, the sweetest dog born in my hands 16 years ago September
1, 💕 Debbie Zahavi

---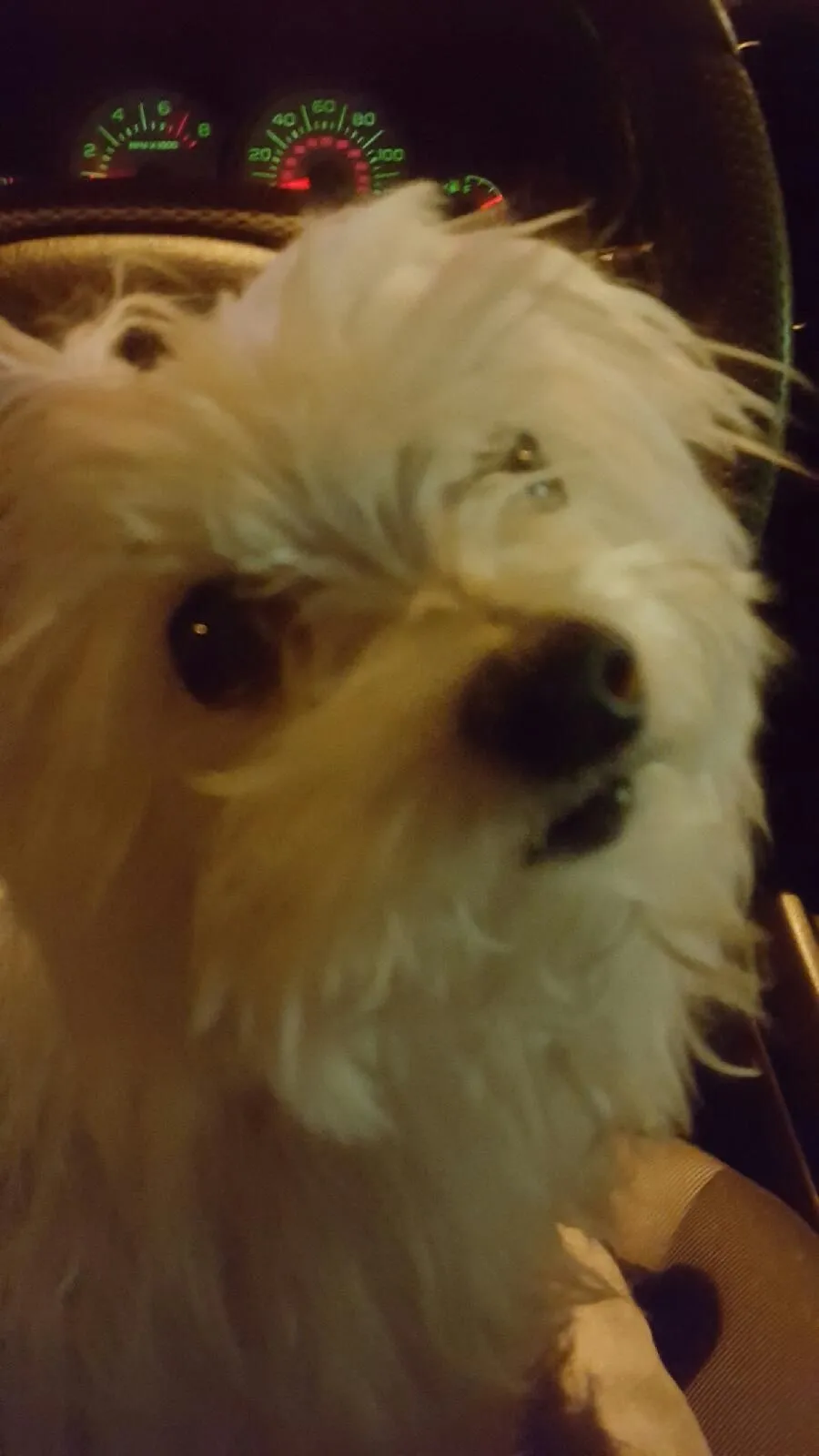 "I was chosen to be this huge hearted puppy at 9 weeks old and his name was cracker which was immediately changed to O'Malley as his birthday is St Patrick's Day. From the moment I was blessed with him he had an affinity for people. Taking him to the little dog park was useless as he would proceed to jump on a stranger's lap everytime. He did this everywhere, if anyone or anywhere felt the need for some love, he was willing. His favorite things in life besides love were squeak toys, playing keep away and treats. He helped through 10 years of cancer treatment with his incredible love and joy. My friends called him my growth because I was his favorite. If I left, even for a week, he would sit on the top of the couch staring at the door until I got home. He outlived every vet's prognosis and we were blessed to have almost 2 more fun loving years together. If anyone deserved a rest, it was you my best buddy. Dr. Watson is a special vet and person. She is calm yet compassionate and doesn't rush your time. I watched her walk away with my old man and even then she was so gentle and reverent with him. I cannot begin to put into words my appreciation for her and think she is St Francis De Assisi reincarnated. Even the company she uses for cremation is remarkable and I didn't pay extra but he came back in a cedar box with a brass nameplate with his name on it. Dr. Watson also made me a footprint and I thank her for caring for both O'Malley and I. Rest in peace, enjoy all the squeaks and treats and when it's time I know you will be sitting on the top of couch waiting for me. I love and miss you Buddy!" Monica Urbin

---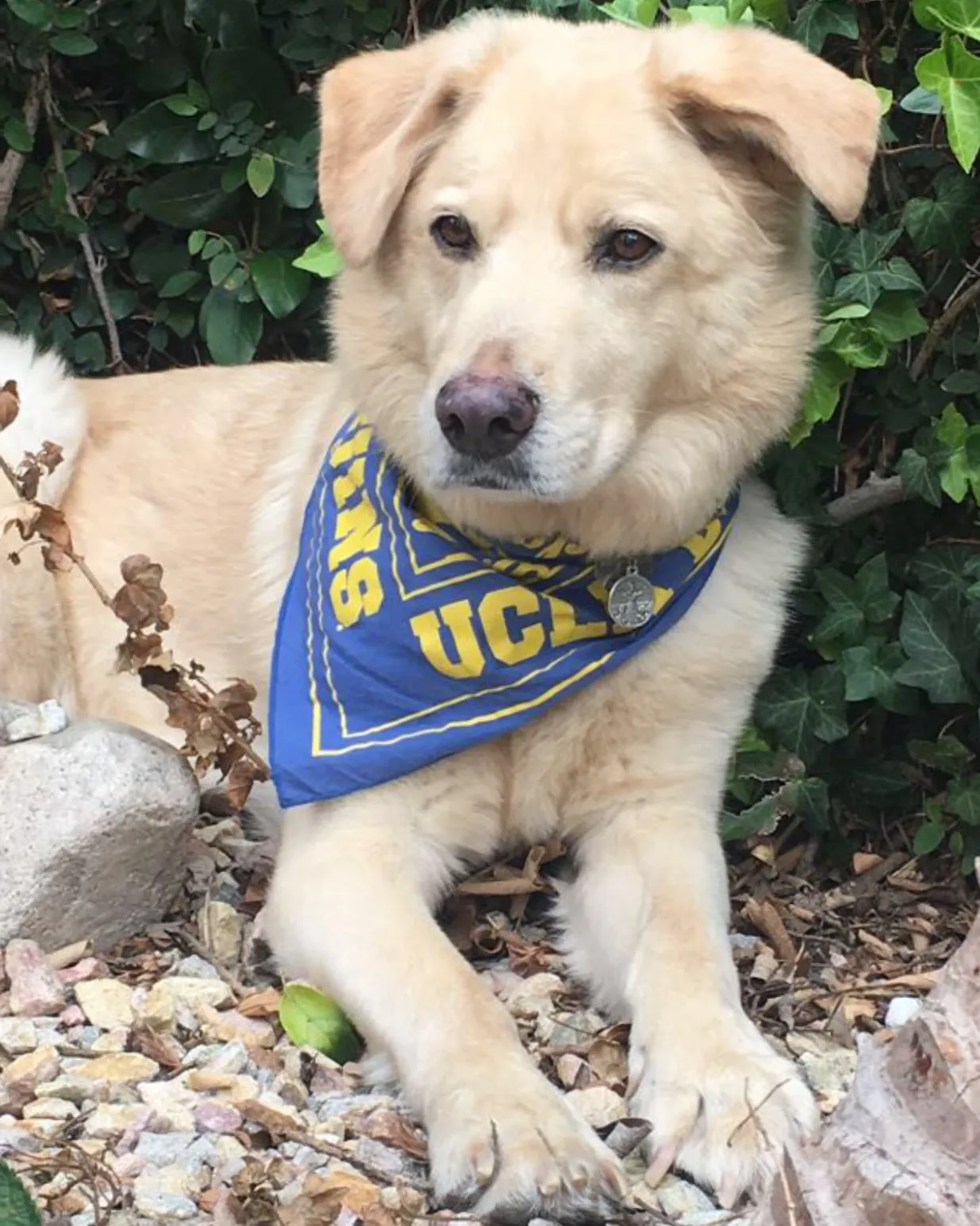 "Our hearts are broken but comforted that you are no longer in pain. We are so thankful for the time we had together. Love and miss you sweet pup❤️" The Clarke Family

---
"Bella was such a sweet dog, more like a lab than a husky! She always was so vocal and could sing like no other. We will forever remember her sweet temperament and her love for us. We love you Bella and your sister Hope will miss you so much. Our hearts are broken but we know you are no longer in pain and you are running free with Max and your Dad Koa. Keep singing baby girl Bella. We love you forever and will see you one day again! 😥💔😥💔🙏🏻😥💔😥."Carolyn Moss

---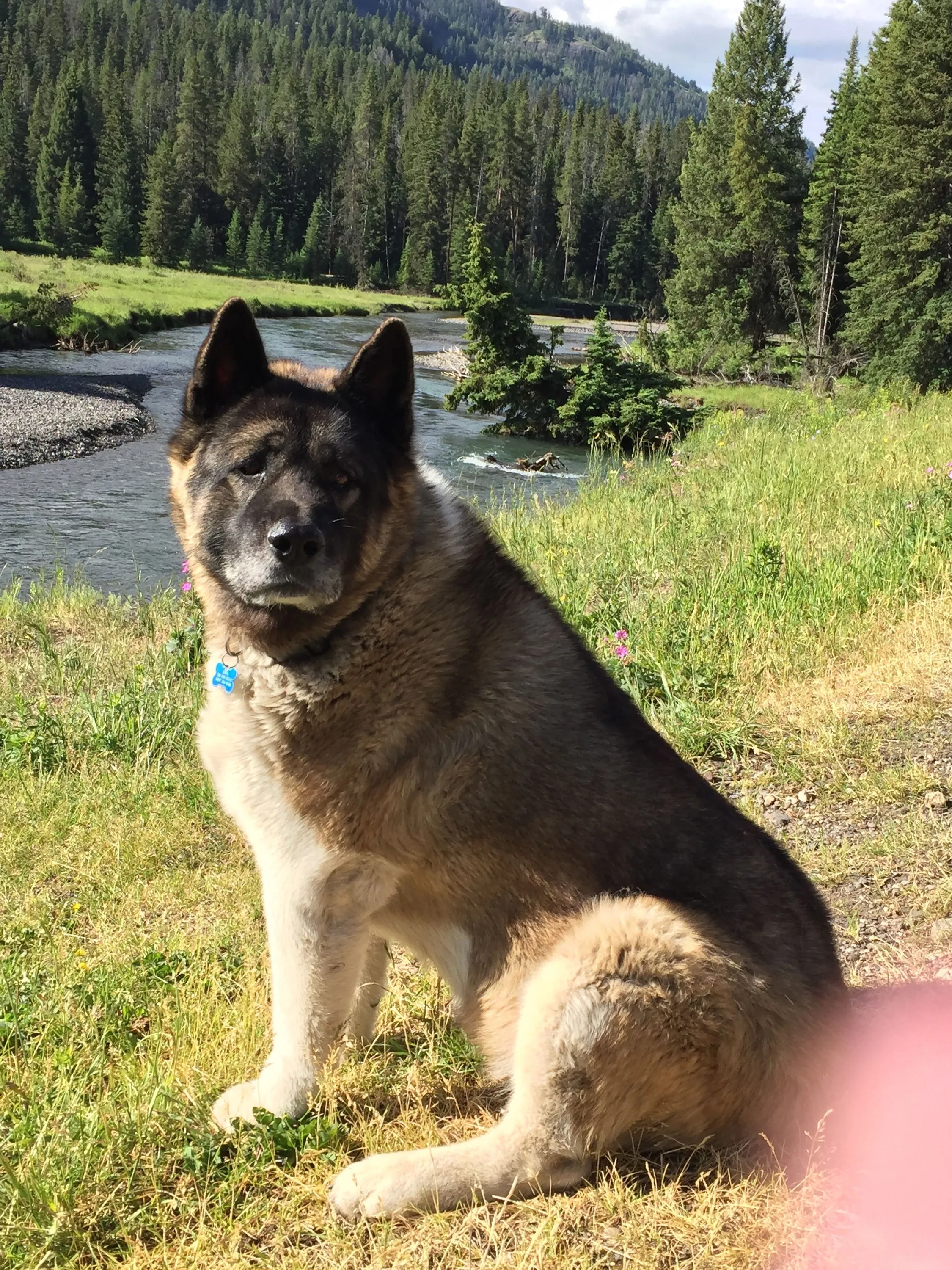 Coda Kai was brought home on Christmas Eve for Cade and Connor right before their 4th birthday. She was their protector all throughout their childhood. She never faltered in those duties. No one could come in our cul de sac without us being alerted. She love camping, her RV, chasing after critters, eating almond butter, and getting nightly scratches and love. She has left her mark on our family and their will always be a void without her. We will miss you sweet one."
Shawn and Nicol Vitto

---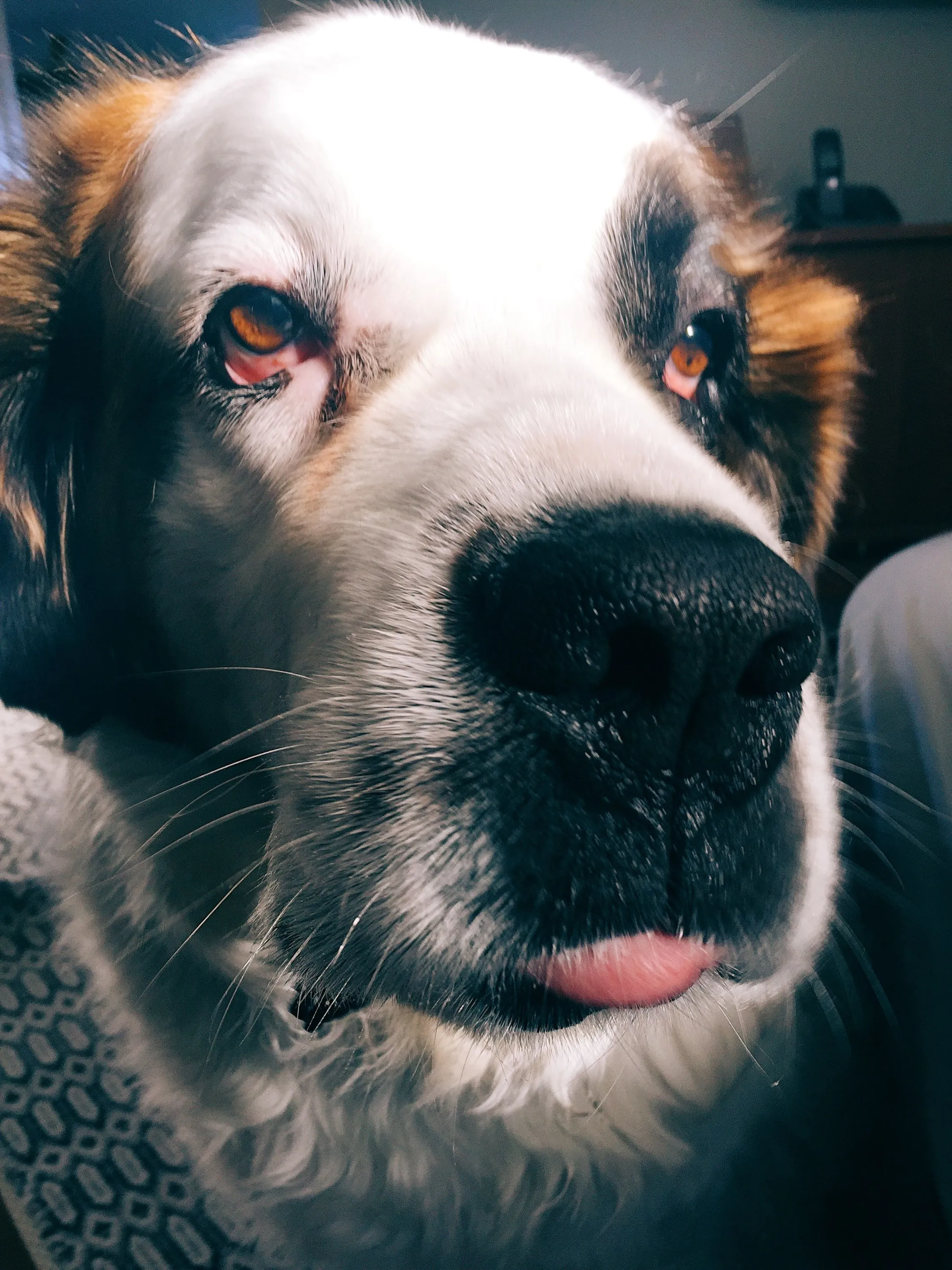 ✨Death is nothing at all- I have only slipped away into the next room. I am I, & you are you. Whatever we were to each other, that we still are. Call me by my old familiar name, speak to me in the easy way you always used to. Wear no forced air of solemnity or sorrow. Laugh as we always laughed at the little jokes we enjoyed together. Play, smile, think of me, speak of me. Let my name be ever the household name that it always was. Life means all that it ever meant. There is absolutely unbroken continuity... why should I be out of mind because I am out of sight? I am waiting for you- an interval- somewhere near, just around the corner. All is well with me. ~Henry Scott Holland ✨ We helped our sweet Poppy Pearl break free of the trappings of her weakened body on July 17th, 2020 at 1:05pm. She has been dealing with progressive arthritis for a very long time, and this week it became apparent that she was struggling, and it was not an option to let my sweet girl suffer. I have been trying to think of how to best describe her. And my answer is simple ~ loved. Every single ounce of her is just bursting at the seams with our love for her. I've always said that she is like cotton candy ~ soft, sweet, and fluffy. But most of all, she is loved. She left her body peacefully, with her head in my hands and my face right next to hers, listening again, for the trillionth time, just how very very loved she is. She passed alongside of her biggest fans ~ myself, her Pawpaw, and her little sister, Junie, and of course all of her stuffies. I will miss my everything bagel so very much. And I don't know how to imagine this world without her by my side. 💜
Aimee Amundson

---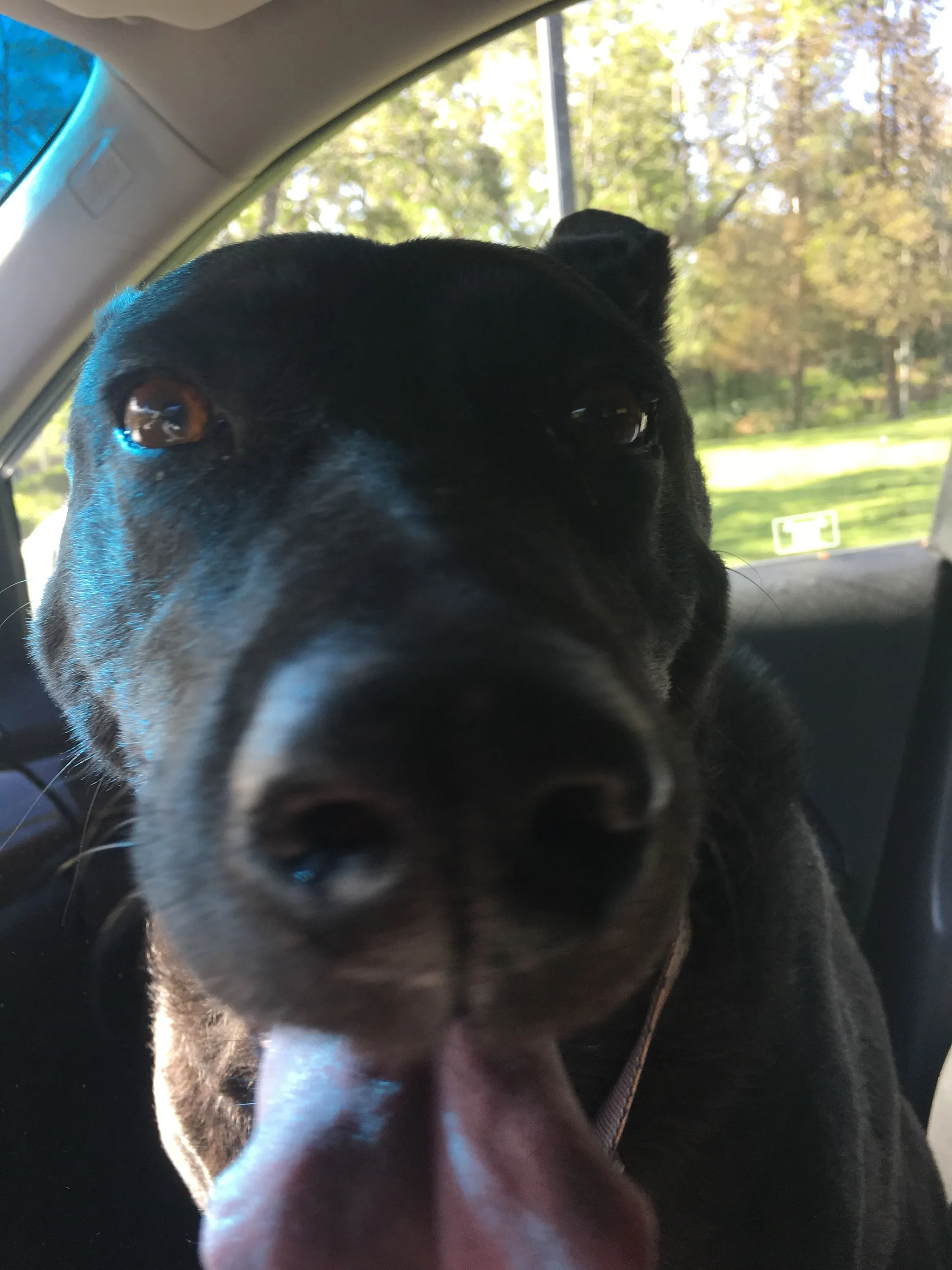 "Brett came to us all the way from Taiwan, and had lived on the streets. When she came to us, she was scared of everything and it took a long time for her to feel a part of the family. When she finally did, she did whatever she could to make sure that we felt safe and happy. She really is proof that love heals, and we will carry her with us in our hearts forever."
Sherry Alamdari
---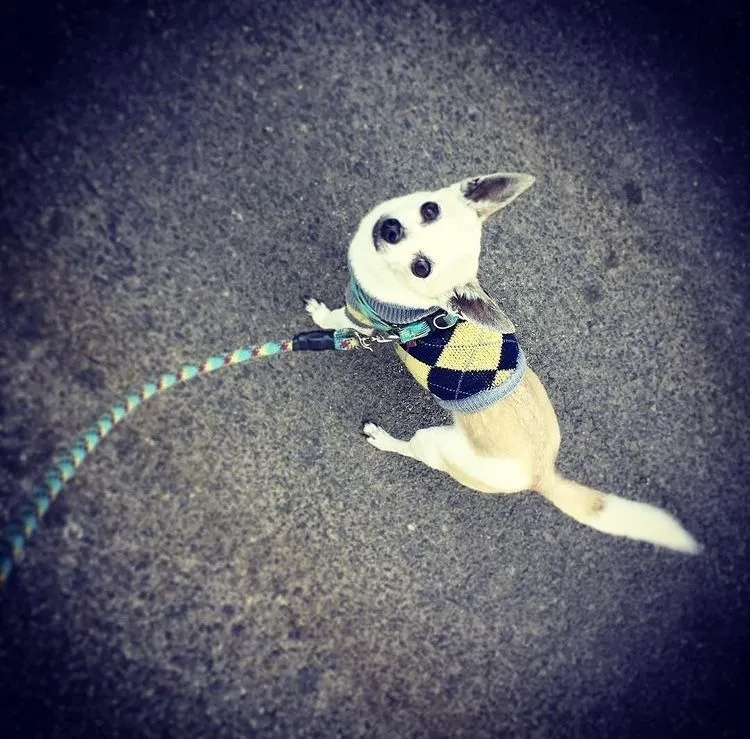 ---
"Ruthie you blessed our lives for almost 18yrs. You love will forever stay in our hearts. We miss you" Sylvia Bonetto

---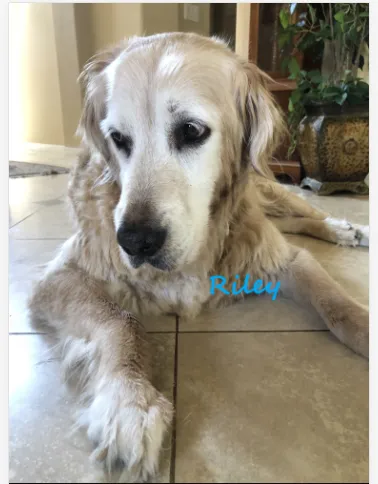 "A truly loyal and loving friend who brought a lot of joy into our home. Riley will always be missed and never be forgotten. Thank you Dr. Watsonfor your compassion." Heidi Arrasmith

---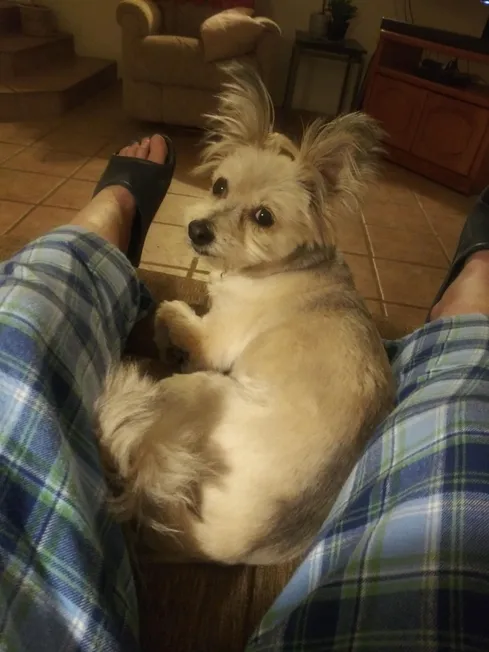 "Dr. Watson made the transition easier for our little Angie to cross to the Rainbow bridge. Dr. Watson was calm, compassionate, and sensitive toour feelings. I feel that having her come to our home was much morerespectful to our fur baby at the end of her life. I highly recommend Dr. Watson to anyone needing this service. " Linda Holloway