Exquisite custom made glass spheres containing small cremains of your beloved pet. These spheres and pendants are hand crafted with dichroic glass and colored rod. They are created by a local artist and are a wonderful gift for someone who has lost their animal companion.

Glass Sphere mounted on marble base $200

Sphere is mounted on a genuine marble base. The base contains a personalized engraved name plate. Sphere is 2.5 " in diameter and weighs 10-12 ounces.




Glass Sphere Paperweight $125

Glass Sphere of the Galaxy, Vortex and Flower designs without the marble based mounting and nameplate.

Pendant $50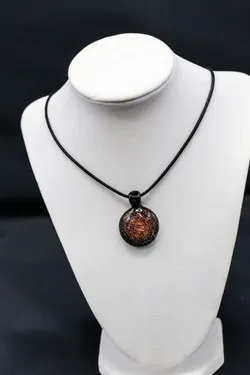 Designed as a wearable version of the Galaxy Marble, this timeless piece of jewelry will beautify any outfit.


See how Memorial Glass Keepsakes are made.